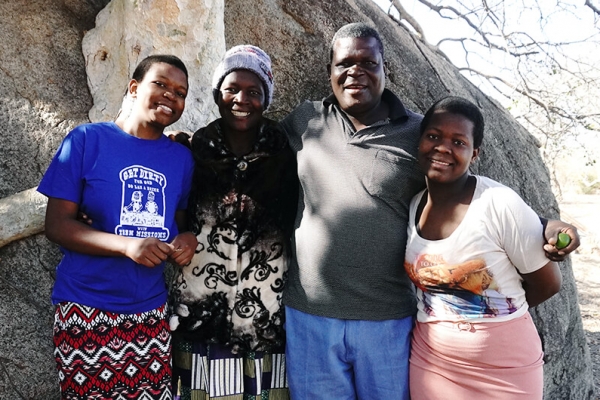 Claimet Sibanda became involved with Teen Missions through the BIBLE, MISSIONARY & WORK (BMW) Training Center in Zimbabwe. He started BMW in 1992 and graduated two years later in 1994. After finishing school, he joined Teen Missions staff and helped with local outreach, planted churches, and other ministries. After working with Teen Missions for several years he met his wife, Sipho, whom he married in 1998. Soon after their marriage, they moved to Zambia to serve at the Teen Missions base there. They helped with the annual Boot Camp, served in the orphan ministry and worked with the BMW students. In April 2003 they returned to Zimbabwe to coordinate the base and BMW. Though they encountered struggles, they testify that they have seen the hand of God at work in their lives. Claimet and Sipho have two daughters, Hope and Delight.


Birthdays
Claimet – April 13
Sipho – March 22
Hope – January 24
Delight – January 23

Anniversary
Prayer Requests
Wisdom and direction as we lead the base
Provision of food and other necessities
That we will be a light and help to those in our community
Peace and stability for our country
Unless the LORD builds the house, they labor in vain who build it; unless the LORD guards the city, the watchman stays awake in vain.
Psalm 127:1