Livanirina & Nomena Rakotomalala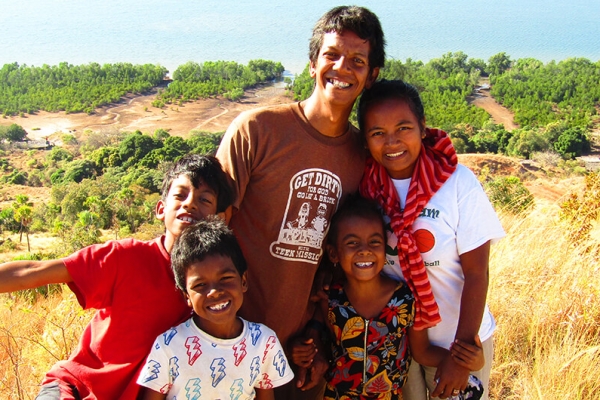 Liva was raised in a Christian family, but did not have a full understanding of salvation until he met Jesus in 1992. He received Jesus Christ as his personal Savior that year and started to learn more about Him.
Liva finished 12th grade in 1994 and got his Bachelor's degree. He attended the first Boot Camp in Madagascar as a team member back in 1995. In 1996, he was chosen to be a Missionary to America. In 1998, he went to Zambia to attend the BIBLE, MISSIONARY & WORK (BMW) Training Center. After completing BMW, he returned to Madagascar and has been running the BMW and Boot Camp since 2001.
Nomena received Jesus Christ as her personal Savior in 1998, then confirmed her commitment in 1999. She attended Sunday school most of her childhood.
Nomena received her Bachelor's Degree in 1997 and later received her Master's Degree in accounting and marketing in 2001. H
She knew little about Teen Missions and decided to become a leader on the Film Team during Boot Camp 2002. Liva and Nomena were married in October 2002 and are blessed with three children.

Birthdays
Liva—April 30
Nomena—September 10
Fanilo—January 12




Anniversary
Prayer Requests
Pray for wisdom and guidance from the Lord in His services
Spiritual growth as a couple in the Lord, in the ministry
Pray for future plan to extend the ministry of Teen Missions in Madagascar
"For I know the plans I have for you," declares the LORD, "plans to prosper you and not to harm you, plans to give you hope and a future." Jeremiah 29:11