Todd & Rosemary MacPherson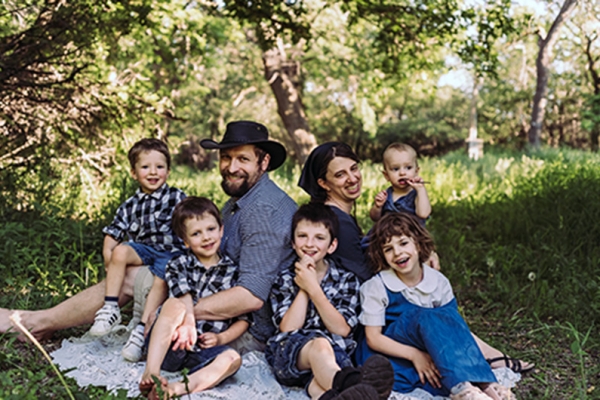 Todd
is originally from Carleton Place, Ontario. He went on his first mission trip with Teen Missions in the summer of 2006 and came back the next two years before going to Teen Missions Florida Free BIBLE, MISSIONARY & WORK (BMW) Training Center in 2009.
Rosemary is originally from Sacramento, California, but spent her teenage years in Papua New Guinea at the Wycliffe base. She went on her first mission trip with Teen Missions in Australia in December of 2006. When she came back to the U.S., she found a brochure for Teen Missions in Florida and signed up for a team in 2008. The next year she was on a plane to Florida for BMW.
After finishing Bible School, they were married in 2010. Soon after they were married they interned for a year at Teen Missions in Australia. Needing a little time to figure out parenthood, they did not continue mission work for a year and a half. Two children later, they arrived at the Teen Missions Canada base in April 2014.
Prayer Requests
Wisdom and sanity while we raise our kids.
A strong, joyful marriage
That we will use the money God has given us wisely
Birthdays
Todd – October 31
Rosemary – September 30
Shemar – September 22
Kara – February 19
Phillip – November 24
Timothy – April 16
Grace – March 17
Anniversary
But he said to me, "My grace is sufficient for you, for my power is made perfect in weakness. Therefore I will boast all the more gladly about my weaknesses, so that Christ's power may rest on me. That is why, for Christ's sake, I delight in weaknesses, in insults, in hardships, in persecutions, in difficulties. For when I am weak, then I am strong. 1 Corinthians 12:9-10