Nkosilathi & Takemore Nyoni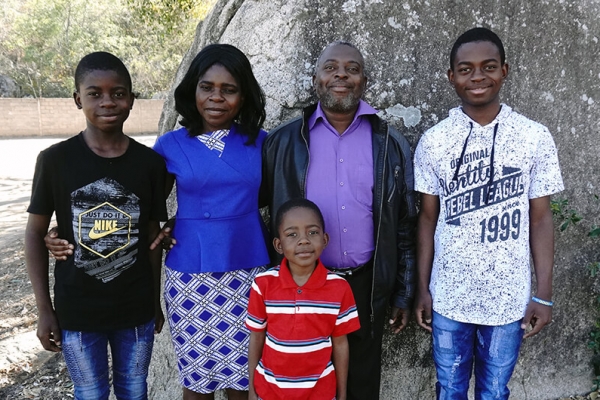 Nkosilathi was born into a Christian family and came to know God at the age of 10 years old. Being born in the second largest city of Zimbabwe and speaking Ndebele and learning English as an official language, all was well. In 1993, he heard about Boot Camp. At that time he knew nothing about it. After his Boot Camp experience, in early 1994 he became a ZBMW student. This took him through to his commissioning later in December 1995. In his third and final year, his internship furthered his passion for missions. He had been involved in a lot of evangelism and got a lot more exposure. He worked in prison ministry preaching. He also had the opportunity of helping with the Teen Missions Desert Angels teams giving him thousands of kilometers of evangelistic ministries. In the process they planted lots and lots of churches, helped hundreds of pastors with the effective Jesus Film, doing door to door and all other forms of evangelism.
He met his wife Takemore Marumbwa, who also was a student at BMW in 1998 and was a Missionary to America in 2000 to 2001. They led the Desert Angels teams together, then they were married. They now have three lovely boys; Joel, Joshua and Joseph.
Throughout the years they have worked in Mozambique, led two Australian motorcycle teams, and a number of Desert Angels teams. Their lives have centered on evangelism and now they are overseeing the Teen Missions Circuit Rider ministry that touches thousands of people each week. They also teach four classes; two each semester at BMW. They are so thankful to be serving Him with Teen Missions.
Birthdays
Nkosilathi – November 15

Takemore – December 11

Joel –

Joshua – August 25

Joseph – August 18
Anniversary