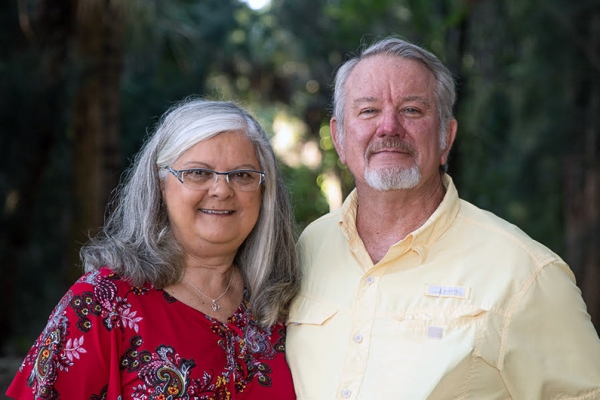 Richard and Gina Barber were married in 1976 and have four sons and five grandchildren. Always heavily involved at church, they felt a calling to full-time ministry when their oldest son, Joe, was still an infant. At a rally with their youth group, they felt God pulling them to totally surrender all to Him, even their little one. Since that time, life has never been the same.
Richard has been a contractor most of his adult life while serving as a pastor in several small churches. He and Gina have always been active in mission life, taking church groups on two-week short term trips to places like Brazil, Haiti, Mexico, New Mexico and New York. They served with Teen Missions in the 1980's as full-time staff and their older sons, Joe and Josh, grew up thinking that the Teen Missions Boot Camp property was their personal playground. They had a great place to play! Richard and Gina's younger sons, Jacob and Jon, grew up taking family "vacations" to various countries as the family led the short term groups. They have had the experiences that form a strong faith in seeing God's hand at work in so many situations.
Once again the Lord placed a call on Richard and Gina's hearts to return to full-time ministry. They looked into several mission organizations. While leading a short-term workgroup to Teen Missions they saw a need for additional staff. After much prayer, His answer was yes and here they are, ready to serve where needed. Currently, Richard is the President of Teen Missions and Gina serves as the Receptionist.
Birthdays

Richard – June 25
Gina – March 20
Anniversary