Bob & Paula Yost Newsletter (Fall 2020)
Dear Family and Friends,
Normally this newsletter would be full of the way God worked in the lives of the kids on our team this last summer. But—nothing seems to be normal for at least not for the last seven months. While we are getting used to our "new normal", we know that God is still in control.
Rather than travel to other countries with summer teams, many of us have been traveling back in time as we have gone through many files full of the history of Teen Missions, putting them in order. Often that means scanning old documents and keeping the electronic version instead of the paper version. It is difficult for the packrat in me to do that, but it surely feels good to have things put in order. If only I could get that done at home! Another thought: sometimes we concentrate so much on the past and how things used to be, that we miss what God has for us today. We need to remember that Jesus is the "author and finisher (perfecter) of our faith"! We also need to remember to keep our eyes upon Him, listen to Him and, the hard part, actually do what He asks of us. Often my prayer is when we ask God to go before us during the day, that we would actually pay attention to Him and do what He asks! Too many times, we have our own agenda that gets in the way of God's plan for us.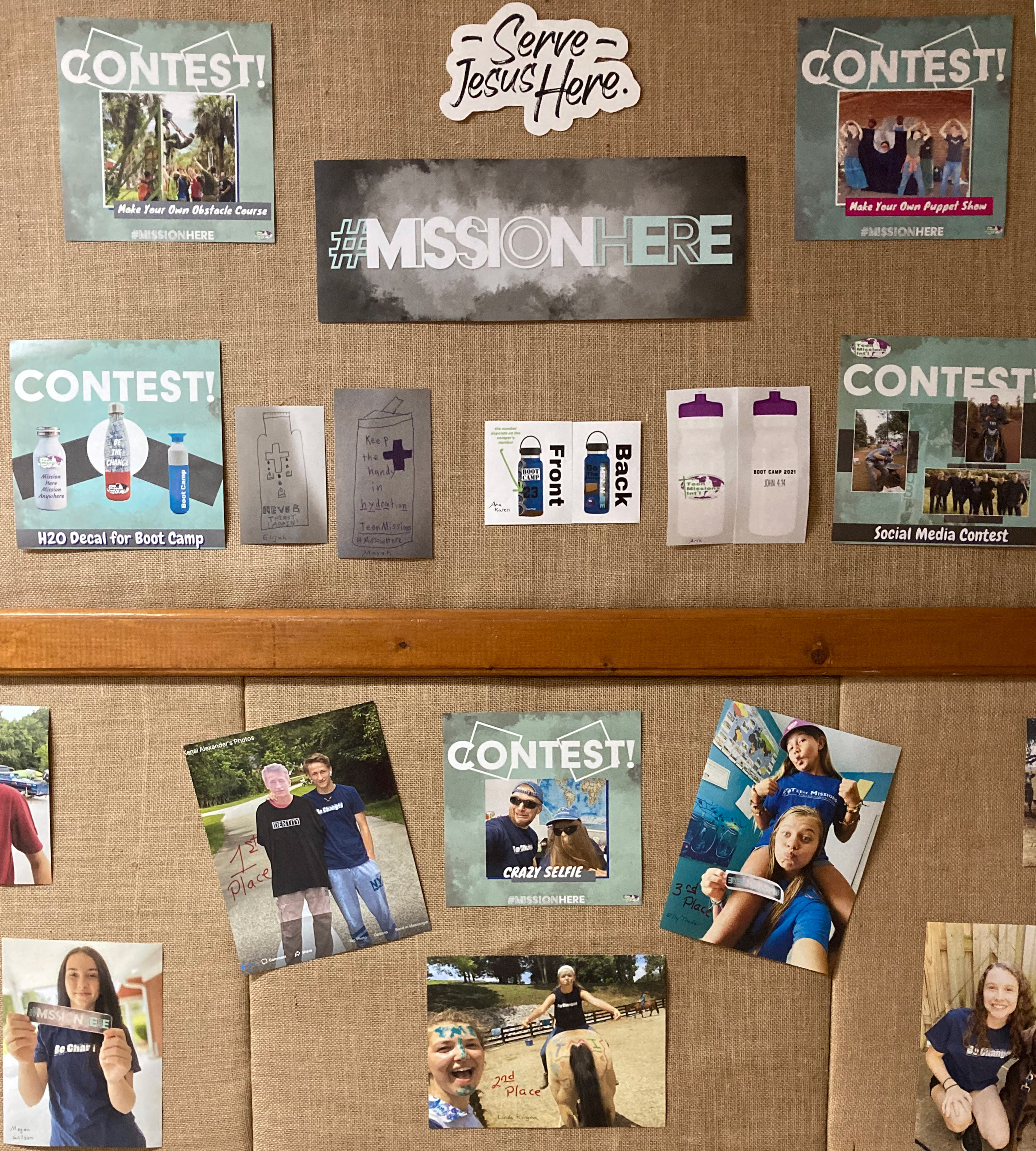 While the kids who were going on the 2020 summer teams were not able to do so, they did have the option of participating in #MissionHere. Over 100 teens signed up to participate, many of which were signed up for a 2020 team. Close to half had not had any Teen Missions experience themselves, although several had family members who had gone on teams. Each participant received a packet of information including a "Be Changed" T-shirt, a Bible verse pack, some tracts and Gospel coins, a Good News coloring book and more. There were weekly challenges and contests, as well as a weekly Zoom meeting with different discussion topics. The kids got quite creative in some of the challenges. Following are some testimonies (I picked ones written by kids who had been on one of our previous teams!)
• Through consistently reading the Bible and memorizing verses, my faith and trust in God has grown even stronger. The #MissionHere program gave me so much motivation for that. It's giving me an even bigger desire to want to become a full-time overseas missionary someday.
• One thing that I can definitely relate to is the fact that I began to read my Bible more often. There wasn't a second that the program had started to lead away from Christ. When you think about that, it makes it a lot more positive, and that itself helped me through the summer.
• It helped me to know how to share Christ with others.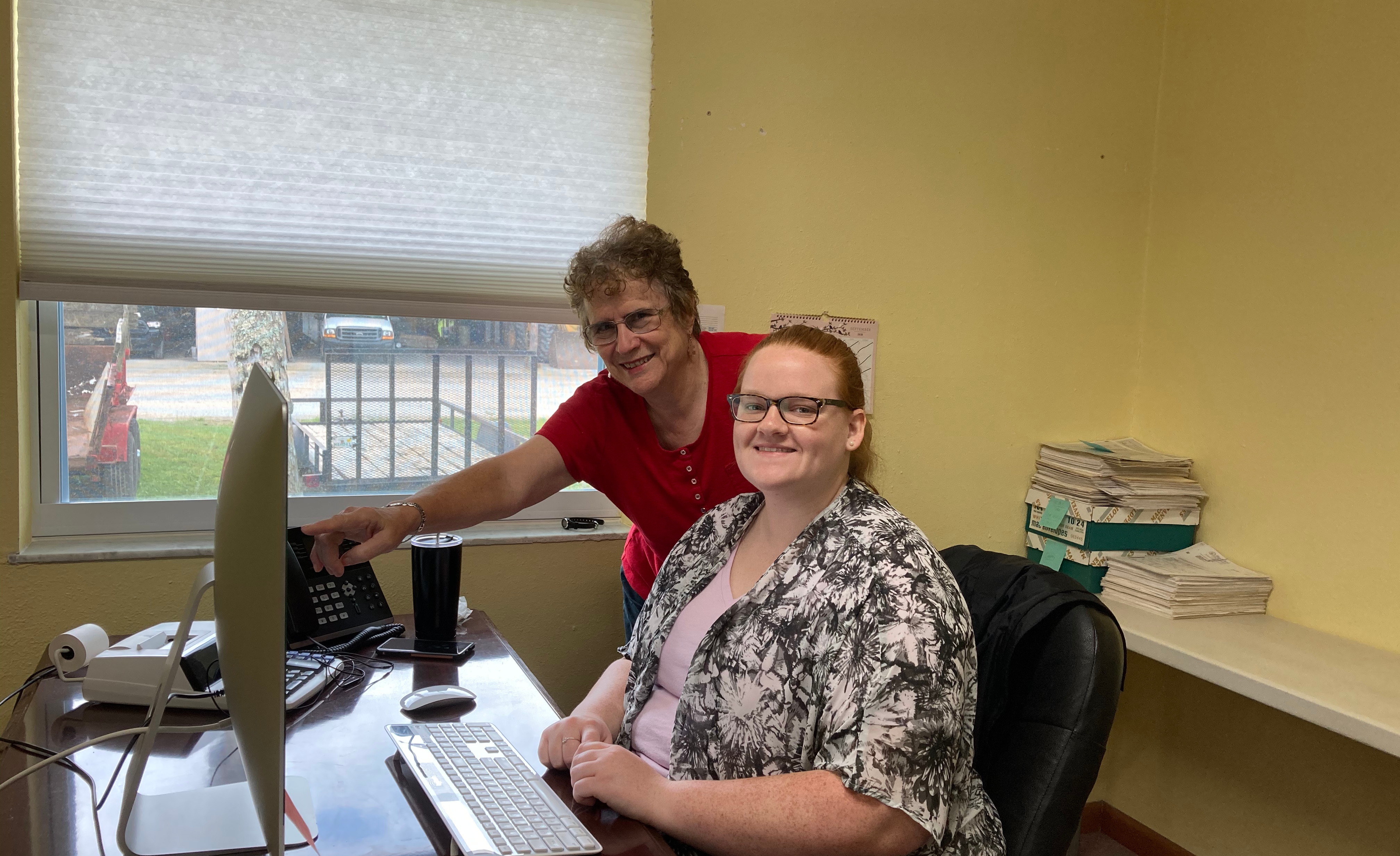 In my office, I continue to train Emily on the ins and outs of processing mortgages and all that goes along with it. Trying to pass 20+ years of learning in a relatively short amount of time is challenging. Emily is learning quickly and has been a blessing in that she has scanned all of the old mortgage files and got them in order. We are both learning new things as we learn new programs. It has been an incentive for me to clean out my email files, as well as all the other files on my computer. It will be good to not only have a neat desk, but also neat and orderly files. It seems like the tyranny of the urgent always gets in the way of getting caught up! We are currently working on getting things ready for our fiscal year-end, so that we can figure out how to do the calendar year-end with the new program. There is always something new to learn.
Bob has also been busy organizing all the literature items he has in his warehouse. He has been able to pass on some of the Bible memory verse cards in languages we do not use any more to a local ministry that works with the crews on the ships that come into Port Canaveral. It seems like there is always something to collate. He's gotten ahead— literature packs for teens, preteens and leaders have been put together—enough for the next two years. Presently he is collating all the different Leader Field Notebooks to be used next summer. Next up for him is going through computer files and updating them. Teen Missions is working on updating and streamlining much of the literature we use.
Our overseas bases are beginning to open up in some areas with students returning to some of our Bible schools. Rescue Units and Sunday School Circuits are becoming active in some areas. Check out the back of this newsletter for the exciting ways God is working during this time of pandemic.
On the home front, our yard is in better shape than it's been in a long time, mostly because we were able to keep it caught up over the summer. Also, my side-yard project is nearly finished and looks good. Rain has slowed down the progress—that and there's not a good place to put the extra dirt that was dug up for the stone walkway until I can move on to my next project. It's going to have to stop raining before I can work on making the area under our carport all the same level. That's where the extra dirt will eventually go.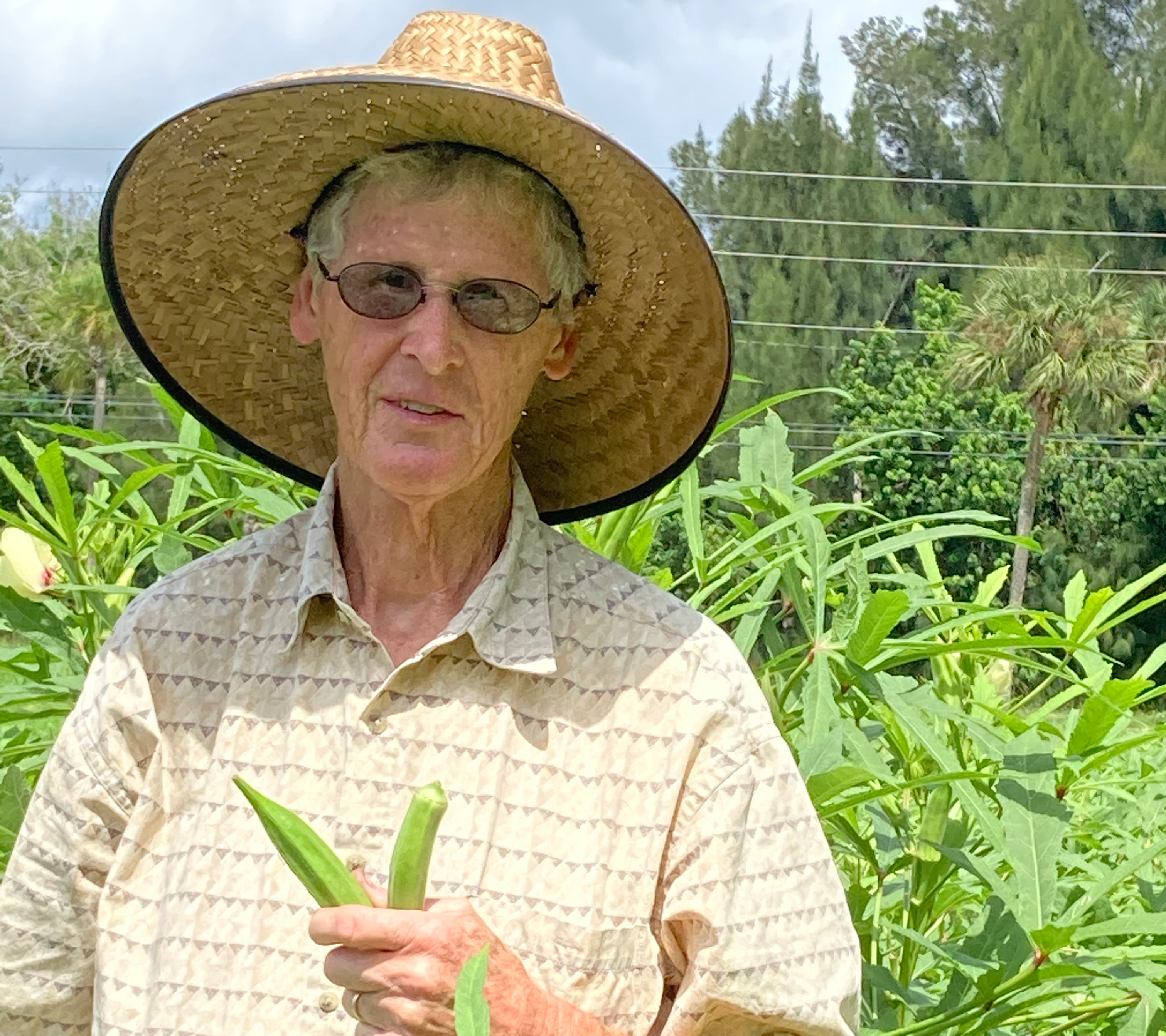 Bob continues to work on his garden plot that he has out at Teen Missions. Our yard is small and a lot of it is shaded, so it is a blessing to have a sunny area for a garden. Because we got a late start (for Florida) in putting the garden in, we are finally getting a return from the garden. We may actually break even on the cost of the seeds and plants purchased in the produce we pick. So far the green peppers and eggplant have been welcome additions to our meals. Unfortunately, some critter has gotten the two small cantaloupes that ripened. I have great hopes of getting the one that is ripening now. Bob's favorite and biggest producer is the okra and he tries to give some to everyone he talks to!
Outside activities for Bob have been limited. The choirs he sings in are not meeting; hopefully, they can start rehearsals in January. I continue with Zoom meetings for both of my Bible studies. We just started in-person services at our local church and are going to start a combination of Zoom and in-person meetings for the church Bible study. It sure is good to see people in person again, even though we are wearing masks. God meant for us to be in community, so being apart has been challenging.
We appreciate your support over the years as we serve the Lord through Teen Missions. It means a lot to us because we couldn't be here without you. Thank you.
Servants in Christ,
Bob and Paula Yost