Bob & Paula Yost Newsletter (Winter 2021)
Dear Family and Friends,
This will be our last newsletter from Teen Missions. After 31 and 30 years respectively serving the Lord through Teen Missions, Bob and I opted to retire. We have to confess that we are slowing down some and keeping up with the younger crowd is much more difficult! Having spent all of our married life in ministry at Teen Missions, we wanted to have the freedom to do some things while we are still able!
We are thankful for God's provision over the years. Philippians 4:19 reminds us that "God will supply all your needs according to His riches in glory," and He did just that! And He used all of you with your encouragement, prayers, financial support, friendship and much, much more. You were and are an integral part of our ministry team—many thanks for the blessings. And now a bit of history…
Bob particularly likes to work with preteen-age kids, so most of our teams were preteen teams. He also is good with the younger ages and led several Peanut teams (7-9 year olds). Besides leading teams in the summer, our time with Teen Missions found us doing many different things. I think that all of the staff can say that they've learned and done things they never knew they wanted to do!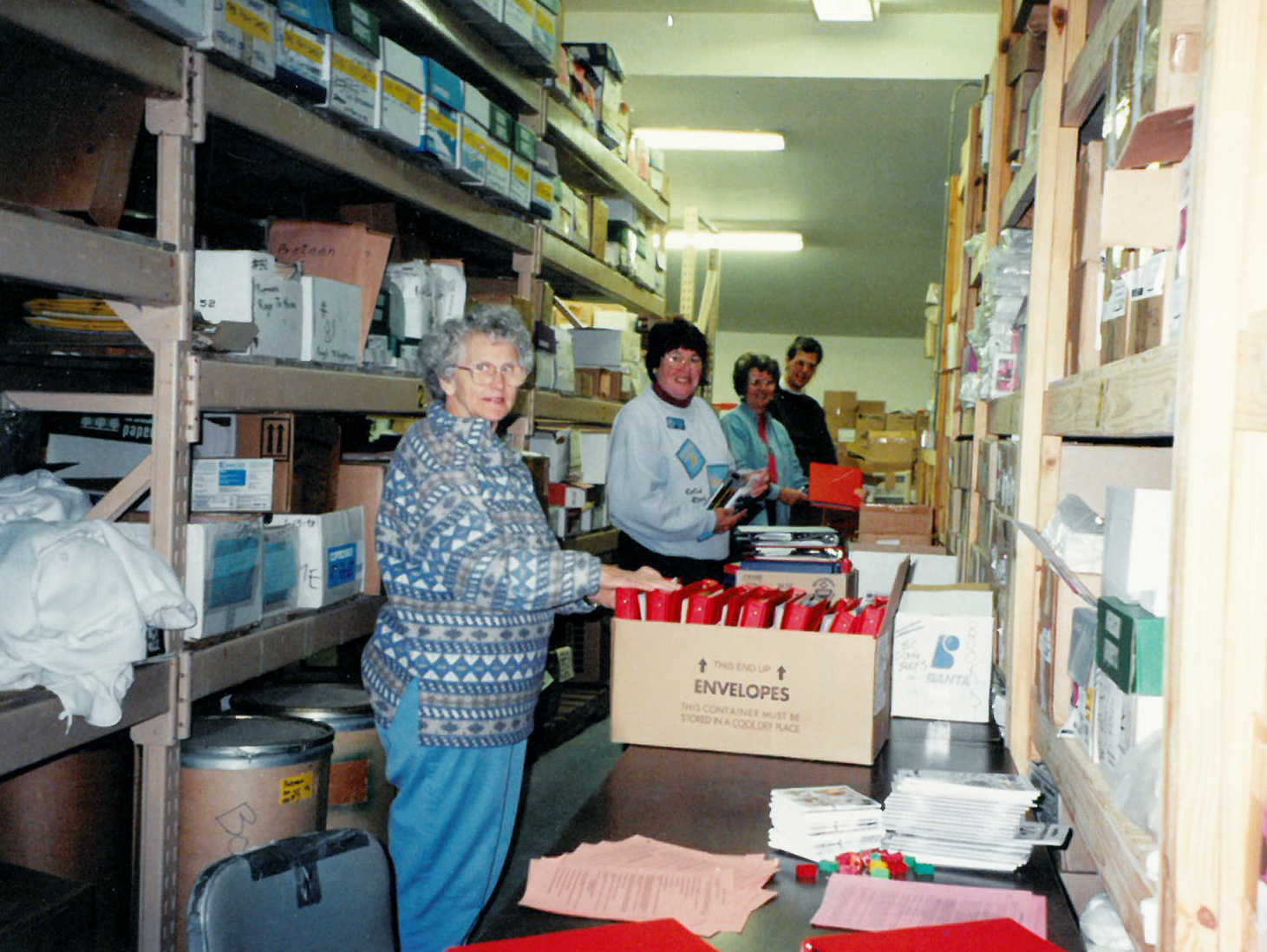 Bob started out working in the Food Warehouse packing food for summer teams, sorting through the items returned at the end of the summer and putting them away. He's been doing the end-of-the-summer clean-up work since 1989 when he started at Teen Missions. He had brief stints in the Print Shop and Finance before working with Teen Missions Retreat Center for a few years. During that time, he was known as "Host Yost!" Since 1995, Bob has worked with the literature that is used by the summer teams during Boot Camp, the field and Debrief, as well as orders for the Overseas Boot Camps. This entailed organizing the Literature Warehouse which grew to 841 items in English and 15 other languages. Many of the items, such as the verses packets required collating—that's 40 verses for Teens and 19 verse cards for Preteens, as well as Teen verses in several other languages. A couple of the more recent additions that he worked hard with others to get in all the languages needed were the Good News Coloring Books and the Gospel coins used for evangelism by the summer teams. If you needed a piece of literature, Bob could tell you which light switch to turn on, which aisle to go down and what part of the row and on which of the four or five shelves it would be found.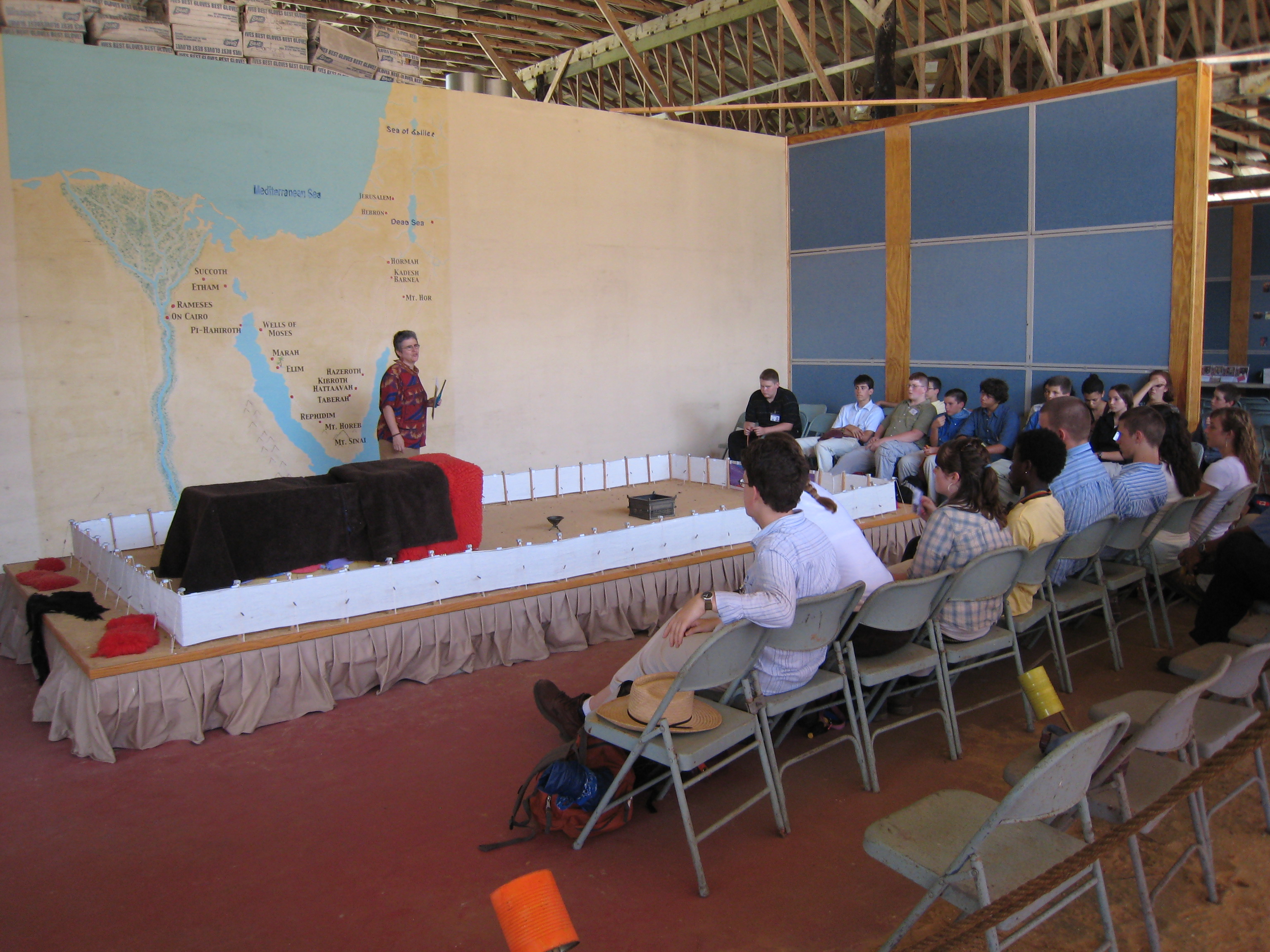 I spent most of my 30 years at Teen Missions in the Finance Department. In the mid-to-late 90's I worked at the "other end of the hallway" overseeing Personnel and Publications and Reception. Not only did I have to learn to answer phones, but I had to do a lot of writing for Teen Missions publications—a growing and stretching time for sure as writing was never one of my strong points! It was during that time that I got involved with Teen Missions life-sized replica of the Old Testament Tabernacle—writing articles and learning to do tours, which I did for 20 years. Bob and I were privileged to travel with the tabernacle to Canada, Arizona and Ohio, taking care of it and doing tours. In 2000, I returned to the Finance Department, working with contributions, accounting and the investment or loan program. The last five years were spent working full-time with the investments. At one point I was managing 170+ mortgages. Needless to say, I learned more than I ever knew I wanted to know during that time!
So what does retirement look like for the Yosts? We are starting out by trying to finish up and organize our work areas at Teen Missions. Hopefully I will have finished all my mortgage projects by the end of January. We are hoping to do some traveling—seeing sights in the U.S. and visiting family and friends once the pandemic settles down and things go back to normal, whatever that is.
Bob is already volunteering two days a week at a local feeding ministry; three mornings a week finds him at the gym exercising (while I'm still asleep). Hopefully, all his choirs will start up again this next year as he misses singing in them. Of course, there are always things to do in the house and the yard.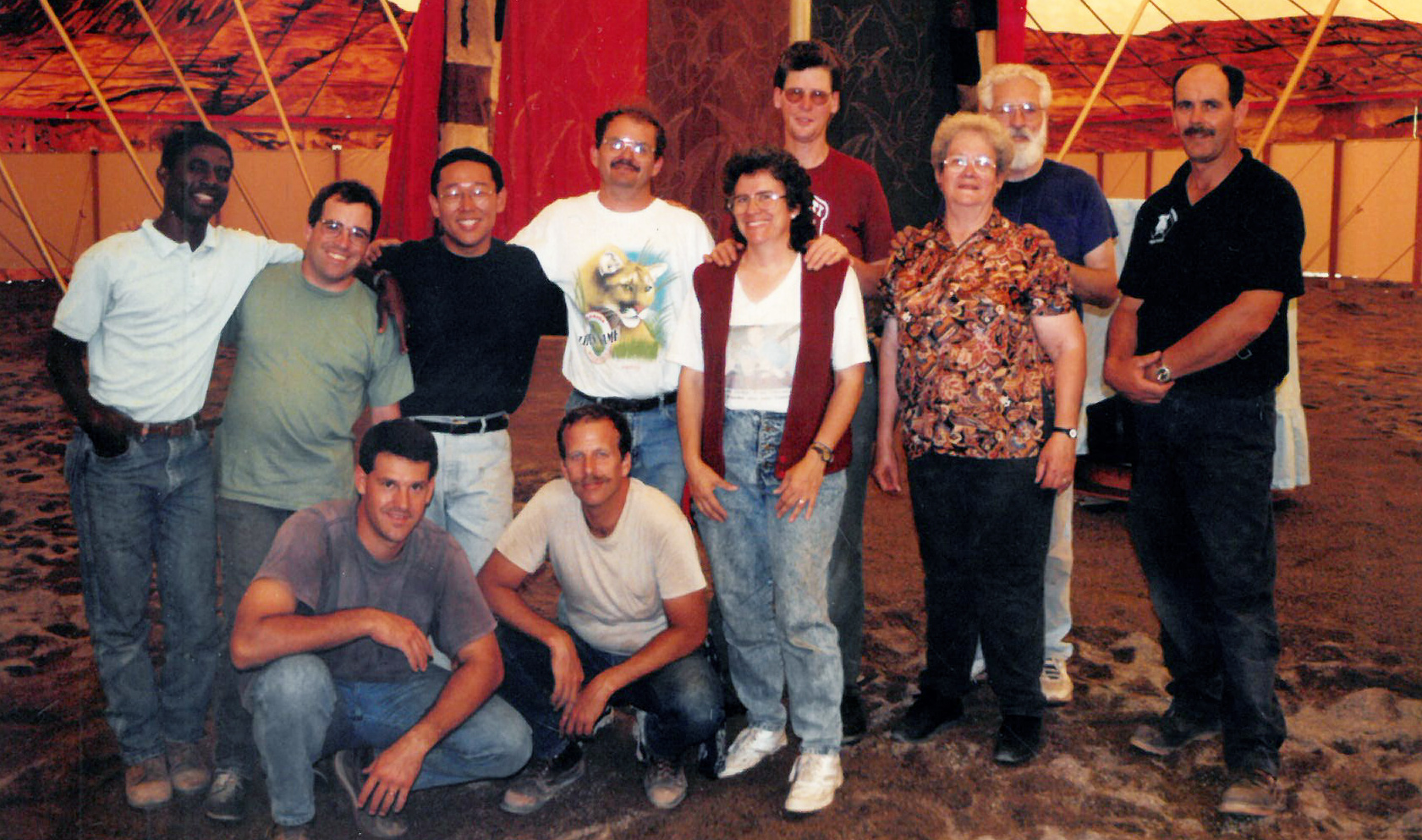 My plans include projects in the house and yard, taking a Hebrew class, writing my Tabernacle book (what I learned from 20 years of doing tours) and doing some sewing. I will most likely get even more involved in things in our local church and possibly work with a group that helps homeless families find housing and jobs. So far I'm enjoying sleeping in and am trying to go through some of the stuff that has piled up over the years, getting rid of some of the clutter.
Once again, Bob and I are thankful for the prayers and support we have received from you all over our years of ministry with Teen Missions. You are the reason we've been able to serve the Lord in this way. Thank you, and keep in touch.
Servants in Christ,
Bob and Paula Yost
955 Butia St
Merritt Island, FL 32953