Chico & Kathy Chicas Newsletter (Fall 2020)
Dearest Friends, Family, & Former Team Members,
We greet you in the name of our Lord Jesus Christ. We don't want to talk about all of the craziness going on in this world right now, because I'm sure you get enough of that already in the nightly news. We want to share what God has been doing in our family and in the ministry of Teen Missions Honduras; while at the same time acknowledging that we are aware that many of you may have had or may be having a very hard year. Although we cannot do much to change what is happening this year, we want you to know that we are praying for all of you. Romans 8:28 says that "we know that all things work together for good to them that love God, to them who are the called according to his purpose." Many times we don't see the good in things that happen, and we need to remember that our idea of good is much smaller than God's. Only He can see the big picture, and He is Sovereign. If we bring all of our cares to Him in prayer as we should, with thanksgiving, He promises that His peace will guard our hearts and minds through Christ Jesus. (Phil. 4:6-7) One last thought: While many people think it looks like we are living in the End Times, the important question is, "Are we living as though it were the End Times?"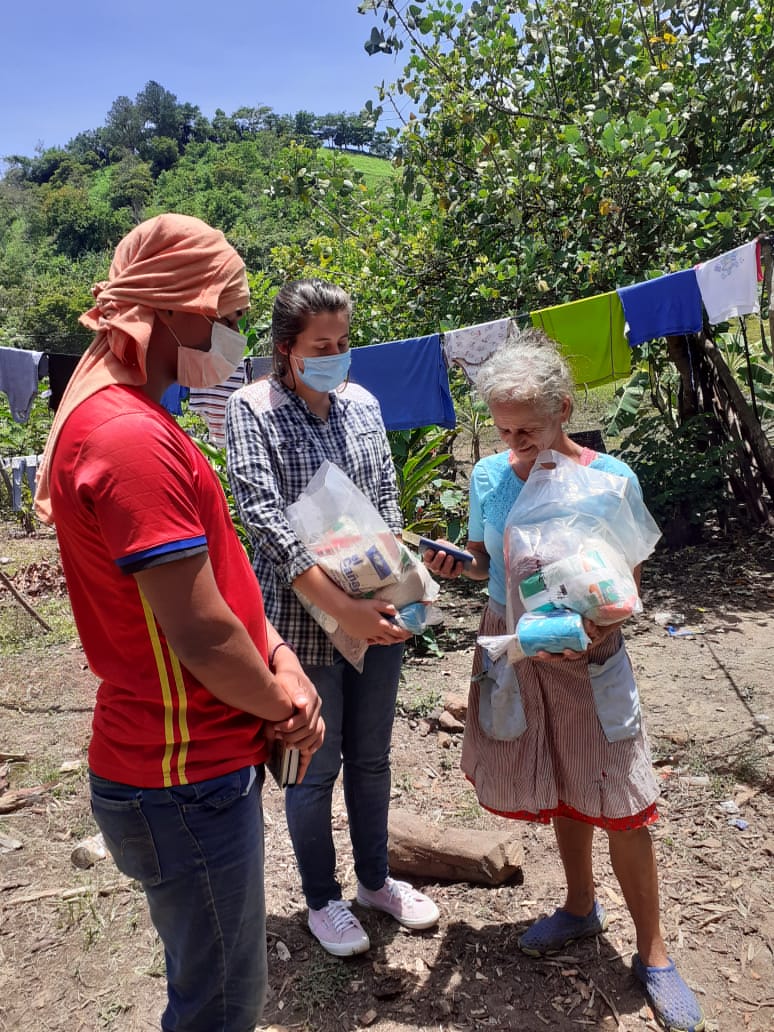 Chico and I continue to be the coordinators of Teen Missions in Honduras even while we are living here in Florida. We participate in meetings using the technology of internet and we speak with the President of Teen Missions about certain issues when necessary. Since the Bible School at the Santa Cruz base was allowed to have the students stay on property, they were able to do many things over the last few months. Besides helping the community leaders put together bags of food for the needy, the students also made and sold bread to raise money to buy food to give away. When some of the churches heard what they were doing, they donated money as well! They ended up making $120 from selling bread, but received $1,115 in donations!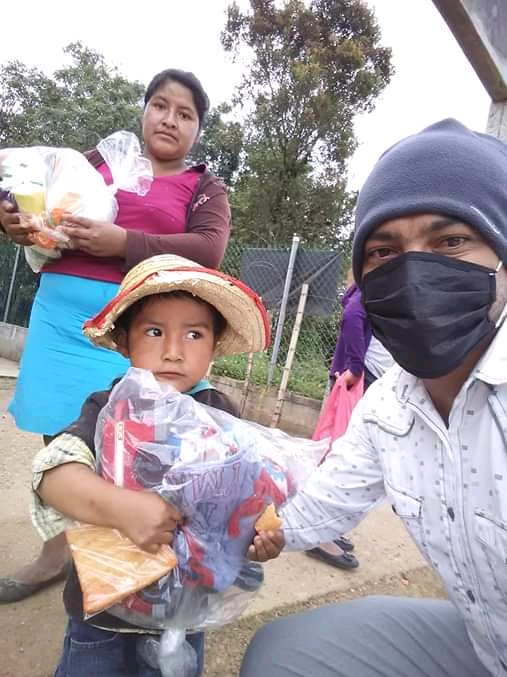 With all of that money, they were able to buy enough food to go to four different communities, giving bags of food to the most needy people.In just one community, they went to 56 homes! They prayed with each family and shared the Gospel with those who didn't already know Jesus. Praise God for these amazing opportunities! Since the students at the Bible School at the base in La Mosquitia were not allowed to stay on property, we have not heard what things they may have been able to do. We do praise God they were told the students would be allowed to return, so they will be starting the next school term this week! In our next letter we will have to give a report of what God has been doing through the ministry of Teen Missions in La Mosquitia.
Chicas family is full of gratitude for a multitude of blessings as well as for every opportunity God has given us over the last few months. To begin, since the summer teams were canceled, Daniel and Samuel both stayed with us over the summer. What a joy to have a full house! Even though most summer activities were canceled, Daniel and Samuel were still able to serve the Lord in a few great ways. They did childcare for a group of 15 Teen Missions staff kids every Saturday while their parents attended meetings. They also accompanied Chico every Monday morning to volunteer at a local food pantry. Daniel also served as a leader for a VBS that was held by a local church here. Over the summer, Samuel was mainly trying to figure out what he was going to be doing with his future. He prayed while he investigated online and applied to several colleges/universities. None of them had everything he was looking for, and all of them were way too expensive. At the beginning of August, he was beginning to wonder if maybe he wouldn't be going to college this fall. Then he found Southwest Baptist University. They had everything he was looking for! He applied, but when the day came for new students to move in, they still had not sent the financial aid package! That was Friday, Aug. 14th. On Saturday, at noon, he received the package. It was affordable! Twenty-four hours later, he was on a flight to Bolivar, Missouri, and the next day, classes started! There is a song that Samuel liked to sing a lot over the summer, maybe you've heard it, these are some of the words: "Way-maker, Miracle-worker, Promise-keeper, Light in the darkness, My God, that is Who You Are...." Well, we certainly believe God made a way for Samuel to get to college this fall! Thank you to all who were praying for him!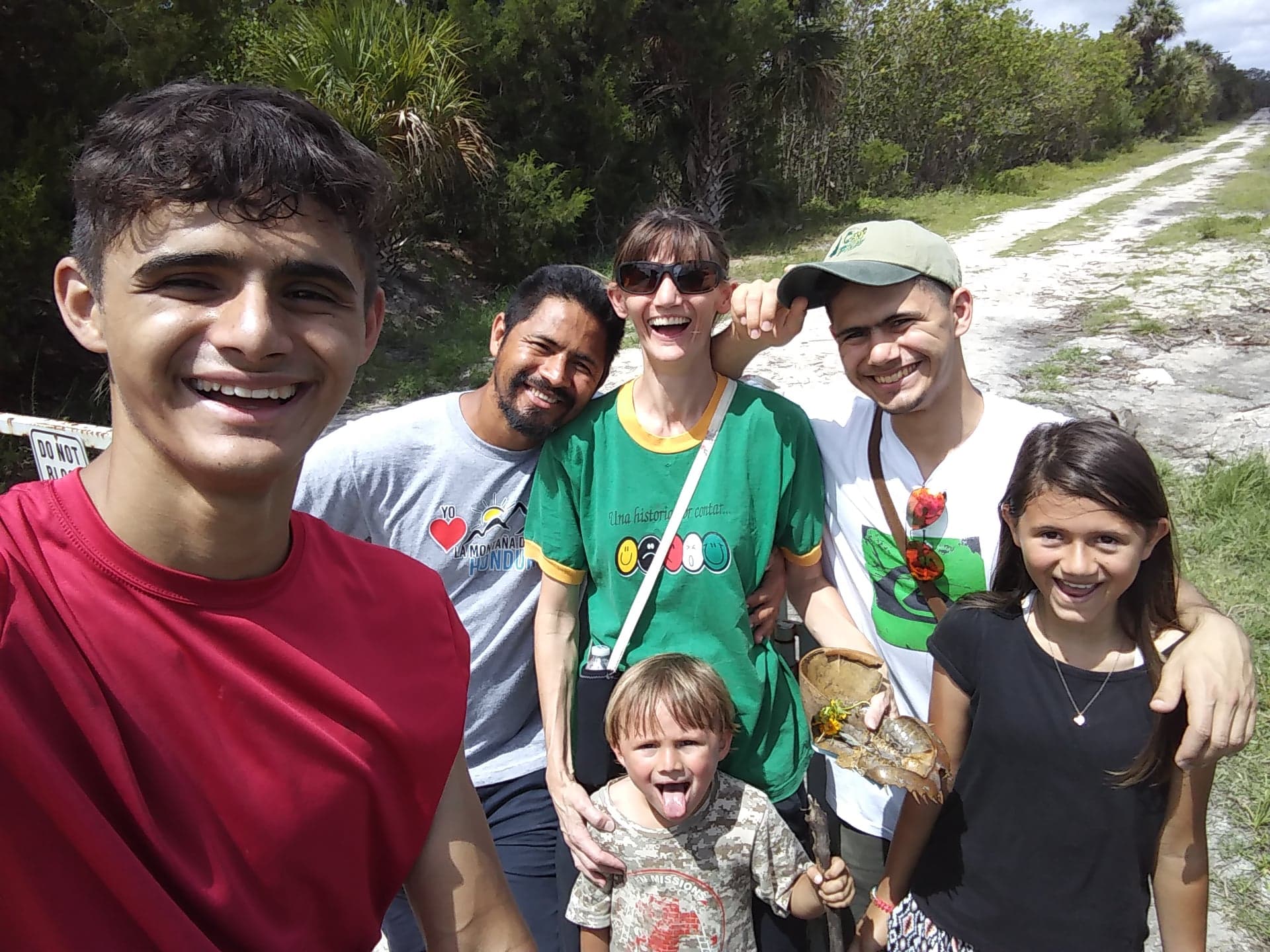 God also opened a door for Abi and Joel to attend a Christian school this year, so that is another big change for our family! Abi started Sixth grade and Joel started Kindergarten on August 17th. Both of them are really enjoying their experiences there. Beginning Sep. 21st, they began two weeks of virtual classes from home due to an outbreak of COVID-19 in the school. We recognize that this is what kids, teachers, and families all over the world are dealing with now. Please join us in praying for all this difficulty that has been added into the world. While Abi and Joel were attending the school in person, I, Kathy, was working at the Teen Missions headquarters in the office. At this point, that lasted for five weeks. If it is God's will, the school will go back to in-person classes, and I will return to work in the office. As for Chico, he is very thankful because he had been praying that God would allow him to be more involved in ministry and God has answered that prayer! So now, besides volunteering at the food pantry on Monday mornings, he is also playing soccer with a group of Hispanic guys on Saturdays, he is coordinating a 10-week Missions class via Zoom for Spanish-speaking people living in the United States, and he is teaching the Homiletics class to the students at the Teen Missions Bible school here in Florida! He is definitely keeping busy! Now that we have completed our one year of living here in the United States, he can apply for U.S. citizenship. Hopefully, by the time of our next letter, we will have some idea of how much longer to expect for this process to be finished!
Thank you so much to each of you who are praying for us and those who are giving financially. It will always be our prayer that God blesses you, gives you wisdom and good health, and helps you to glorify Him in all you do.
Serving the Lord together with you,
Francisco, Kathy, Daniel, Samuel, Abi, and Joel