Erinn Foy Newsletter (Spring 2021)
Greetings Family and Friends!
Thank you all for continuing to support me! I am so thankful to be working at Teen Missions. It has been getting a lot busier with the summer quickly approaching. I have been working on newsletters and prayer cards. I have also been working on posters and other ads for the Mud Run. I have been enjoying the work I do in the office and getting out in the afternoons on Wednesdays to work outside in preparation for the summer. It has been a busy few months and it's about to get busier.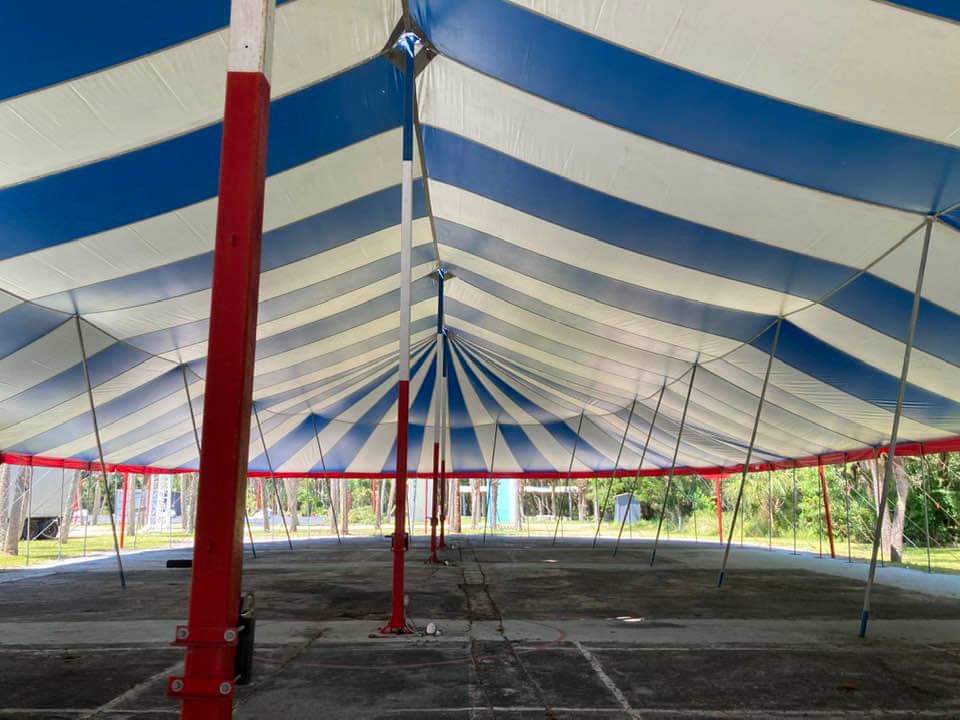 Big Top Day
With Boot Camp coming we have been preparing and getting ready for all the team members coming. We work together to get everything ready. This year we have a new Big Top tent; it was all shiny and new. We spent a day setting it up and getting everything in it ready. I had a great time being a part of setting it up. We also worked outside one Wednesday to lay down tar for under the Big Top. It all looks really nice and new. It is definitely exciting to see it all set up knowing Boot Camp is right around the corner.
TTD-Teach Them Diligently
Over the past few months some of Teen Missions staff was able to run a program for a homeschooling conference. While their parents are in the conference, we are watching their children. I was able to travel to two out of the four conferences. We watched the kids all day from 8am to 6pm which was tiring, but was very fun to be able to spend time with those kids and see their faith displayed in their interaction with each other. I traveled to Nashville, TN and Mobile, AL. On our way to Nashville our bus tire busted and we had to sit on the side of the road for about four hours waiting for it to be repaired, but we were just thankful that we made it safely. It was a pretty exciting and eventful trip. I enjoy traveling even if it is on a bus for a long period of time. I really enjoyed working with the kids and playing games with them.
March
My parents came in March because they weren't able to come in December, because my Dad was in the hospital. It was a great visit for a couple of days; it was really nice to see them. My niece, Quinley, also came with my parents and it was really great to see her and play with her - I hadn't seen her for a long time. Ryan also came to visit so that he could meet my parents and get to know them a bit. I'm glad I got to see him before the summer, because I won't have a lot of contact with him once Boot Camp starts.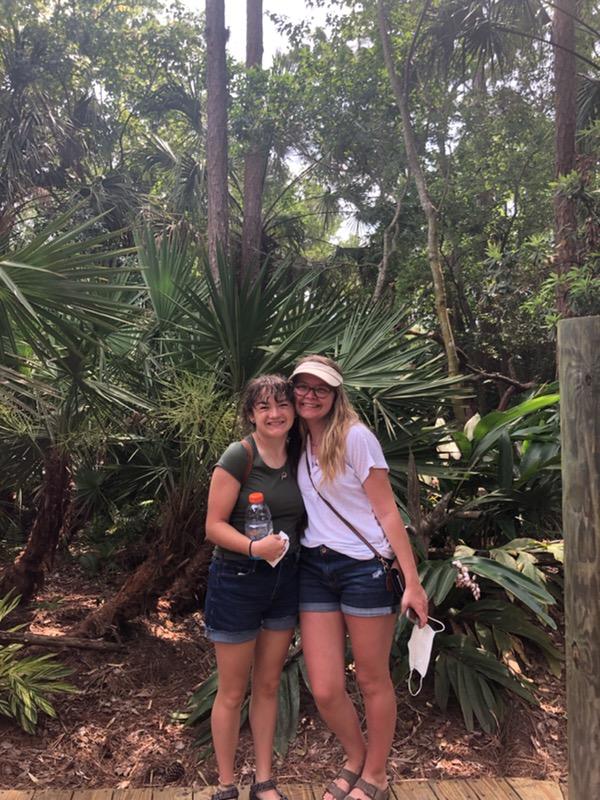 April
In April some of my friends from Indiana came for a visit. It was great to spend time and relax with Eleni and Charlotte and we missed Emma coming, but we had a lot of fun. I am hoping to go to Indiana to see all of them sometime. We spent most of our time on the beach walking alongside the water and catching up on life. We also went to the zoo and walked around a whole day which was a lot of fun. I can't wait to see them again soon.
Mud Run
Teen Missions hosts a Mud Run every year with a bunch of obstacles all around property. This was a pretty fun event to witness. It was fun to be a part of. I helped post on the Facebook event and make posters and signs for it, I really enjoyed it. On the day of the event I manned two obstacles. I was in charge of looking over the Mud Mound and the Shimmy Shimmy. The Shimmy Shimmy was an obstacle that you had to slide across tubes over the water. It sounds easy but people didn't seem to think so. I enjoyed watching people do the obstacles and working together. It was pretty entertaining. There were over 650 people, which is a great turn out and especially after this last year it was encouraging to see that many people come to run.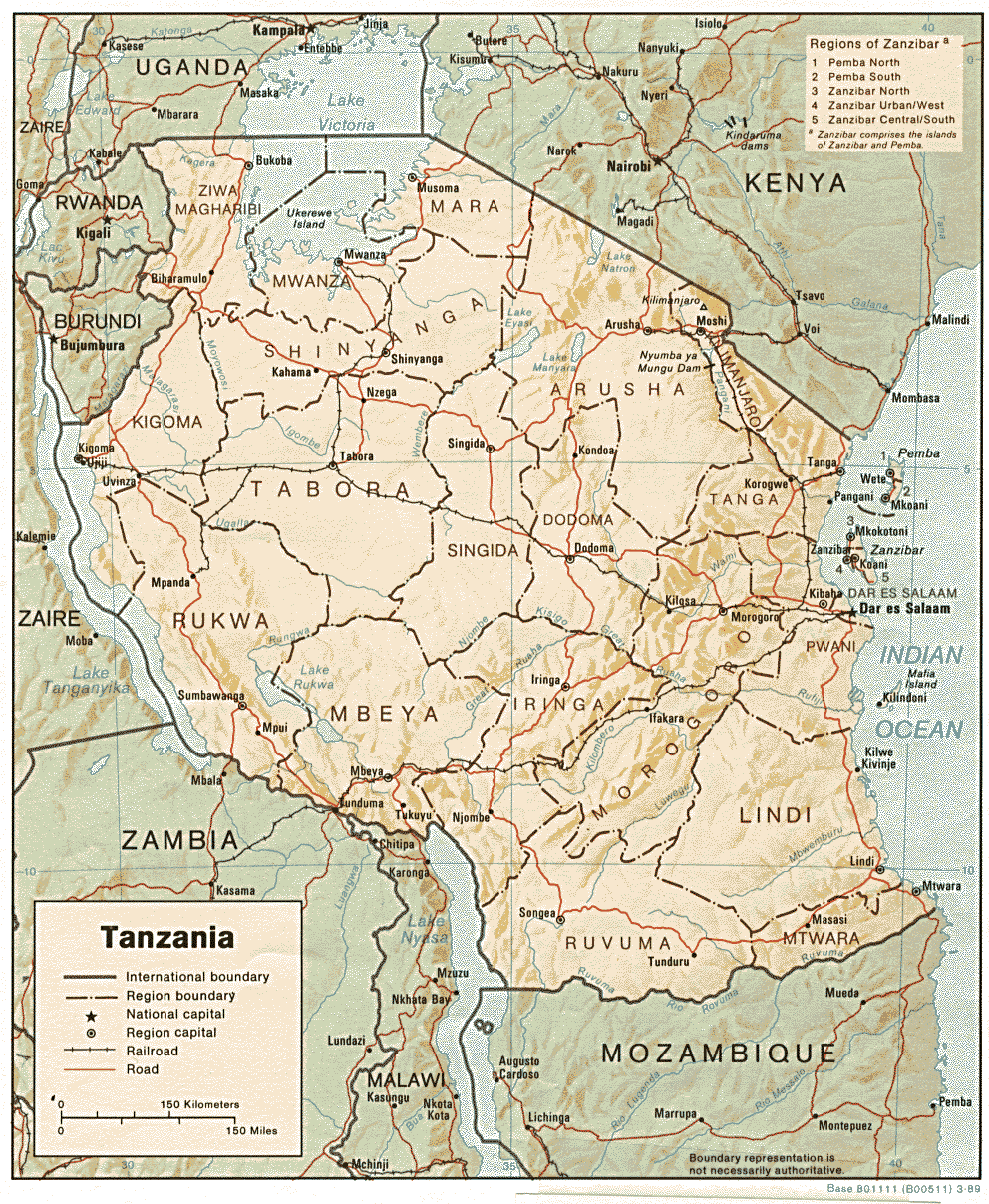 Summer Trip
This summer I have the privilege of leading a team with Miss Pat and a few others to Tanzania on a foot washing team. I am pretty excited and very nervous to be leading a team, but I think we will have a great team. I will most likely be working in the kitchen cooking for the teens with the head lady leader. So far, we have about 21 team members on our team. Every Thursday Miss Pat and I get together to pray for our team and their safety. This time makes me feel excited and encouraged to be a part of the team.
If you would like to send me letters at Boot Camp here is the address.

Boot Camp
Teen Missions Team #21009
Erinn Foy
871 East Hall Rd.
Merritt Island, FL 32953
Thank You Again!
Erinn Foy
Here are some things I would appreciate prayer for.
Health and safety this summer
Nervousness to lead this summer
The teens this summer and the impact on their lives.
Getting everything ready for the summer
Here is my address to send me letters to Tanzania this summer if you would like. ????

Field address

Teen Missions Team #21009
Erinn Foy
P.O Box 1238
Moshi, Tanzania
Join us in prayer on our account on the prayer mate app. You can pray for our ministry all around the world!