Erinn Foy Newsletter (Winter 2021)
Greetings Family and Friends,
Happy New Year!
I just wanted to tell you how thankful I am for this new year and being at Teen Missions. When I envisioned what God might have for me this year, it wasn't quite what I had in mind. I am thankful for His guidance and leading in my life. I know it will be a growing year for me and I am super excited to be a part of the Teen Missions staff family. I have been on three teams with Teen MIssions in the summers as a teen missionary and now I will get the chance to be on the other side as a leader and watch the Lord at work in the teens' lives. Here is what has been going on since I joined staff.
The move:

In October, my parents came to help me move all of my belongings to Merritt Island, Florida. About eight years ago I made a similar move with my parents when they decided to join staff; however, this time it would be just me that would be joining staff. There was a bit of an adjustment period and when I first came down there were some Covid complications. Once it got sorted out, I was able to get on a regular schedule working in the office. This made a big difference and helped the adjustment period a lot.
Starting work in the office: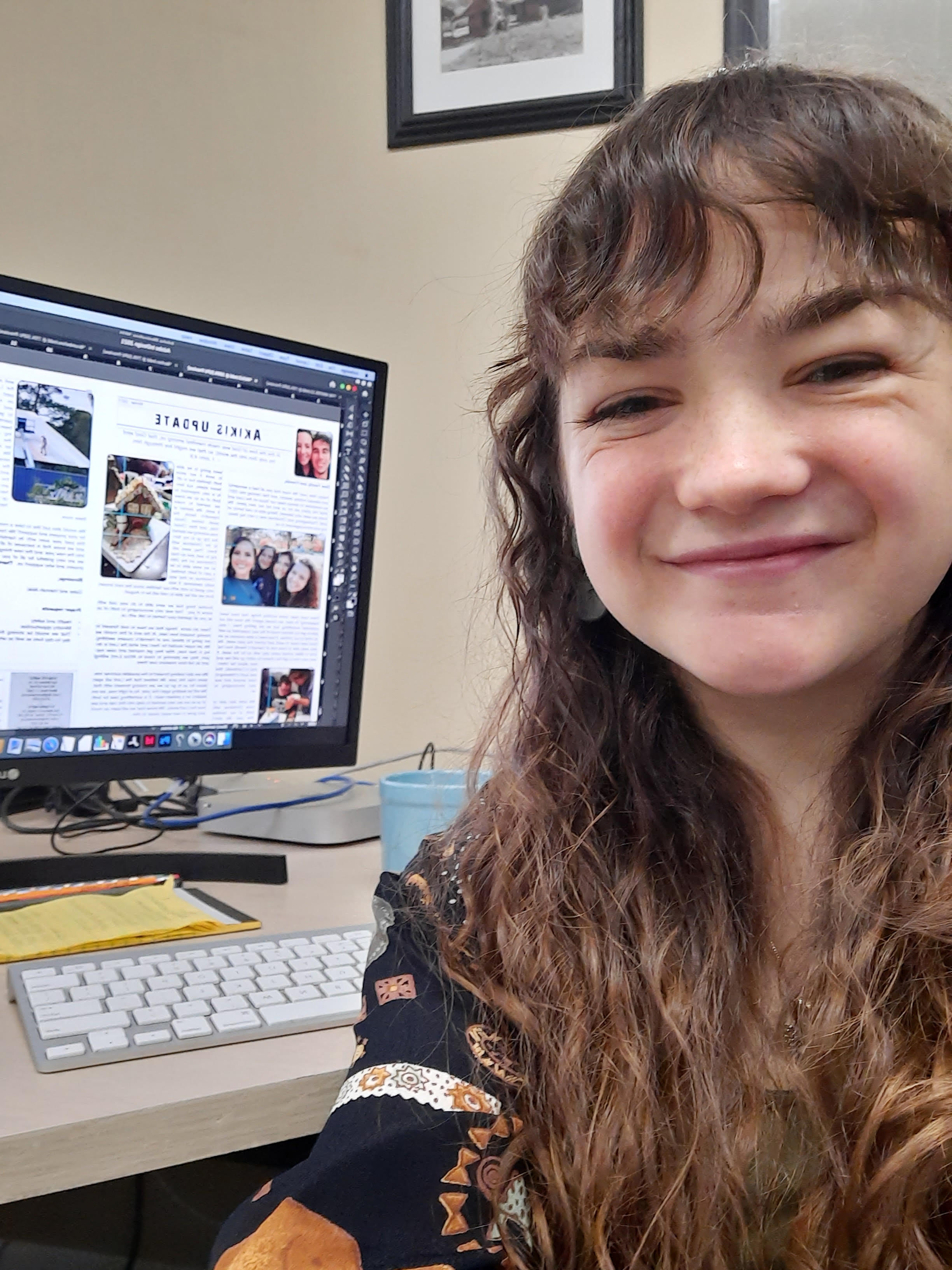 I started working in the Graphics Department and I started with no experience, so I am very thankful to my supervisor, Tom Maher, who has been patient in teaching me. It started with learning just how to use the programs and starting on small things like editing photos and just adjusting to all the new information that I had to take in. I started putting in prayer requests on an app that we have, where you can go and pray for Teen Missions all around the world. It shows a daily prayer request. You can download the app called Prayer Mate. It's really pretty cool and you can see the pictures that I put in there.
Recently, I made a calendar for Teen Missions that went out to all of the donors and I was pretty happy with that. I really enjoyed putting to work all I had learned and felt like that really helped me to learn a lot quicker. The next thing I did was make flyers and posters for the annual Mud Run that they hold here in May. The website for that is on the back of this newsletter. If you are interested in running in the swamps of Florida, then this would be just the run for you! Honestly, though, it is for a great purpose and all the proceeds go to underprivileged children overseas. It's fun for families and if you are competitive, we have a race just for you!
My next project is what you are looking at...I am working on putting all the staff newsletters together. It sounds pretty simple, and it is, but can be complicated trying to fit all the pictures in with the words and making it easy to read. I really enjoy reading everyone's newsletters and it gives me an idea of what to write to you.
Christmas break:
Before Christmas break I was on the list to share in chapel that we have every day before work. It's a time for fellowship with staff and to hear from everyone. It's a really great way to start the day, honestly. It was my turn to share and I was nervous. I told them about my time in Indiana and how God has been faithful to me and how He continues to be faithful. I cannot speak on God's faithfulness enough in my life. He continues to guide me in the midst of my doubts and worries, and let me tell you there are a lot of those; all that to say I was very thankful for this growing experience.
During Christmas the plan was to have almost everyone in Florida. Shane, Jodie and Quinley were not able to make it and we missed not seeing them. About two weeks before Christmas, my dad was taken to the hospital with complications with his appendix. He was in the hospital for two weeks and there was no way for them to make it to Florida. They stayed home and had a quiet Christmas and we wished they were with us. It was a hard time for them, but the Lord remained faithful and I am thankful for everyone who knew about it and prayed for our family during this time. Prayer is a powerful thing that sometimes I find myself taking for granted.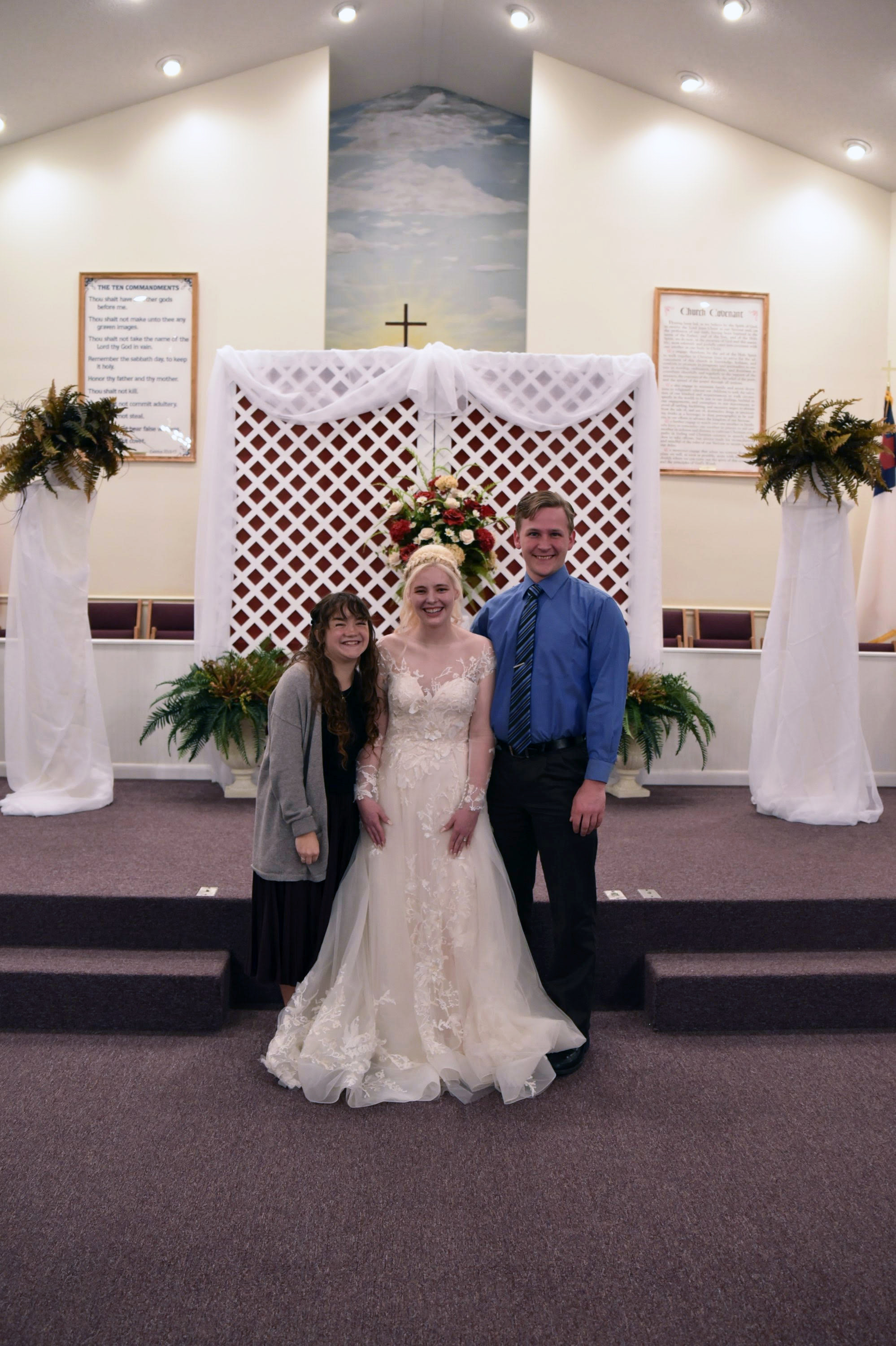 For Christmas, my boyfriend, Ryan, came from Oregon and met some of my family. We stayed with my sister, Katie, her husband Chris and family. We were able to spend almost two weeks together. We had a blast going to the beach, walking around Teen Missions property (where we met) and playing with my niece and my nephews. On New Year's Day, our best friend (from our South Korea trip in 2015) got married so we drove about 11 hours to go see her wedding. The road trip was great and we listened to a Harry Potter book all the way there. It was awesome to be able to all be together again and to see her get married! We are hoping to have another reunion soon.
Coming soon:
Lord willing, this summer I will have the privilege of leading a team to Rwanda. I am very excited and nervous to see what will happen this summer with all the Covid complications. I hope to be able to lead this summer and we are moving forward with teams but only the Lord knows the future and holds it in His hands. All we can do here is pray that God will be glorified no matter what the summer holds at Teen Missions.
Exciting News!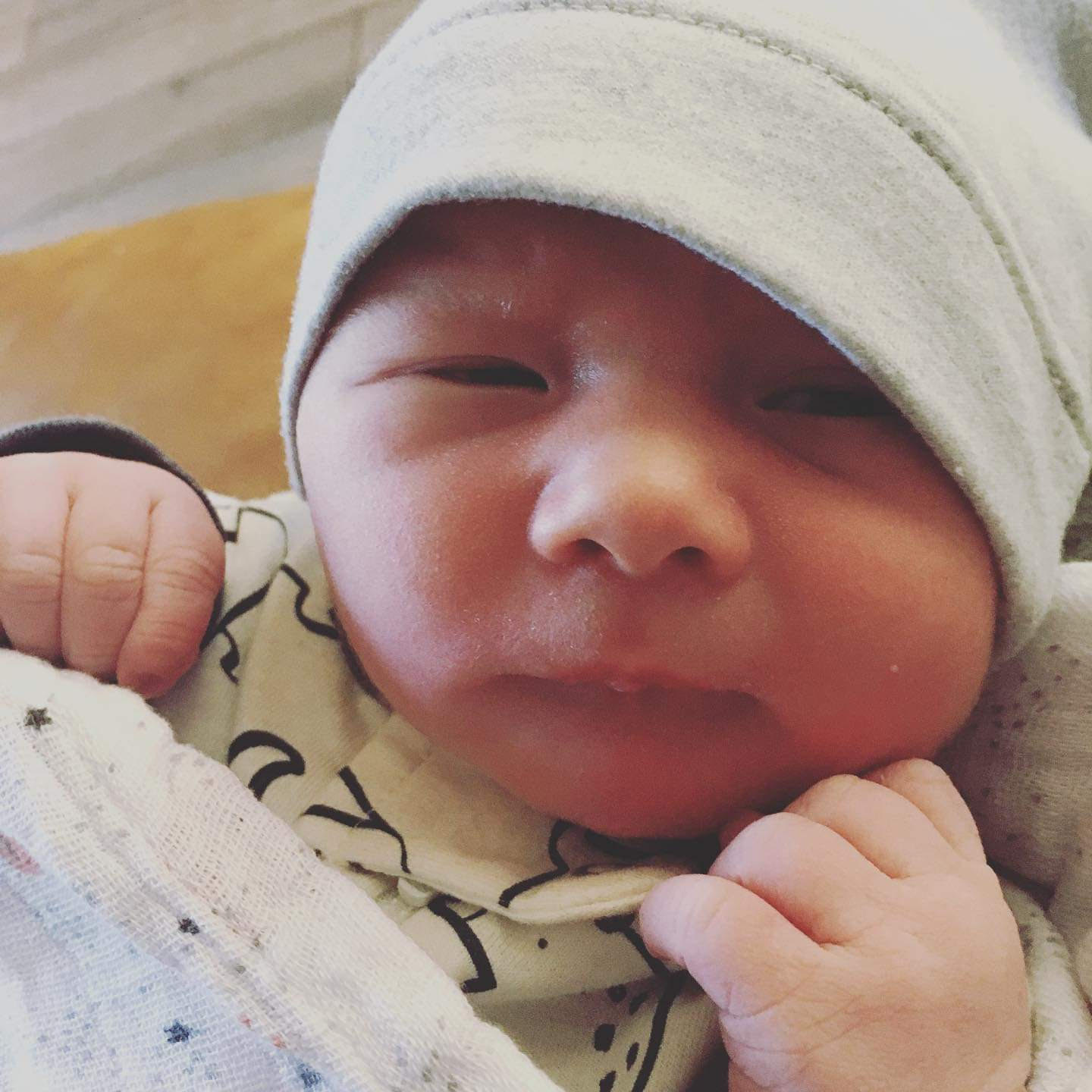 On Saturday, January 16th, we welcomed another Foy! Simon Patrick Foy was born at 7lbs and 12oz. Jesse and Ema had their 3rd boy! I got to hold him the Tuesday after he was born and he is just so tiny and cute. I really love living close to my nephews and one of my nieces. It's really nice to go over and see them whenever I feel like it.
THANK YOU.

I can't thank you all enough for your support and your prayers! God is really doing some amazing work in my life and I am grateful for all that He continues to do. I am excited to see what He has planned. Thank you for your part in His work and helping me have the chance to be down here in Florida serving Him. If you are reading this and feel called to donate, you can donate online at teenmissions.org. Just go to Give and find me under full-time staff. Thank you again! Also, thank you for taking the time to read this letter.
In Christ,

Erinn Foy