Mike & Hannah Blair Newsletter (Fall 2020)
Hello Dear Ministry Partners!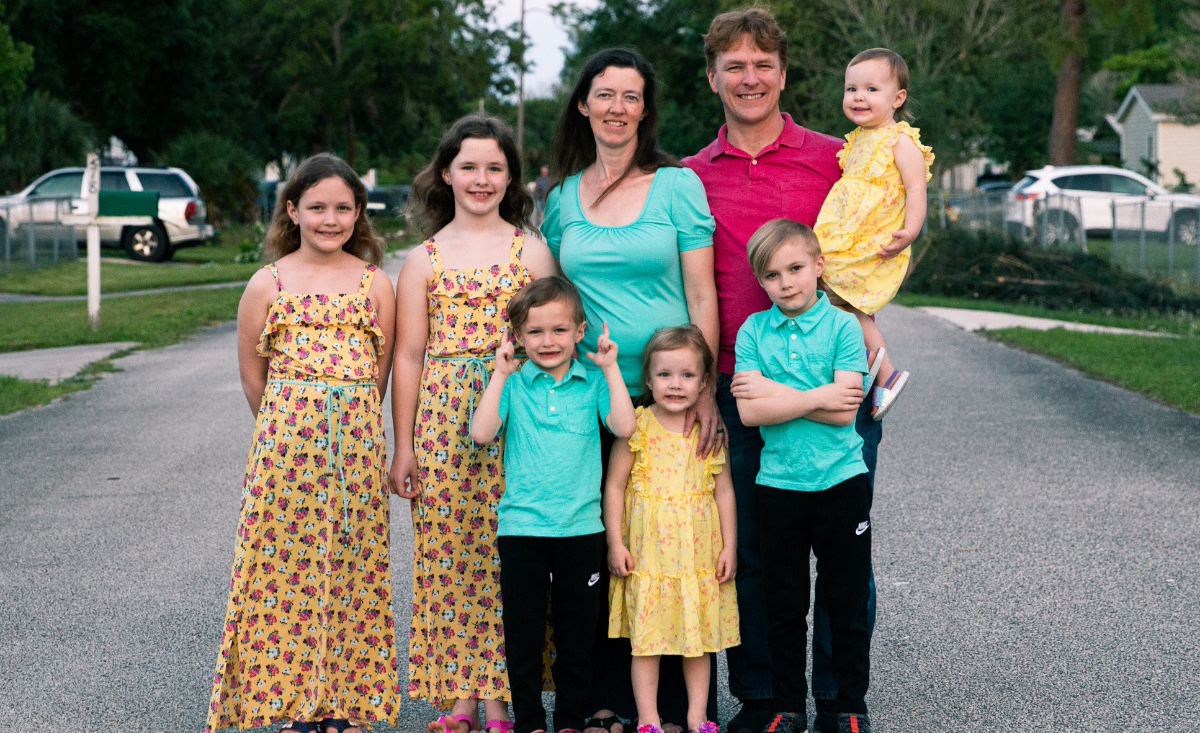 God has been the stability of our times, and we pray that He has been the stability of yours as well. As you remember from our spring update, our summer program was cancelled this year due to all the international restrictions resulting from Covid-19. Nonetheless, God was not restricted in ministering through Teen Missions all around the world. You may be asking yourselves, "Wait a minute! How was God able to use Teen Missions to minister to people in other countries if the entire Florida staff couldn't, you know, actually GO to any other countries...??" I am glad you asked that question. Allow me to elaborate...
Since the 1990's Teen Missions has been establishing bases in various countries that operate with full-time staff year round. And while these bases often host and partner with American teams during summer mission trips, they are not dependent on these teams for their daily routines and ministries. Most of these bases are run by national coordinators and staff, and many operate Bible Colleges (free of charge) for national students who have a desire to be equipped for full-time ministry. Some of these bases even run their own version of a Teen Missions Boot Camp/missions project for high school students from their local regions. In short, the collective ministry of our overseas bases and Bible schools has eclipsed the number of people involved in our summer ministry that operates out of the US. To date, Teen Missions has 32 bases in 19 countries operated by approximately 300 full-time staff members. There are also 27 Bible Schools that accommodate 700 students year round. We praise God for His work that continues around the world, whether mission teams are sent out in the summer time or not.
It is with this perspective that we (the American staff at TMI) put our hands to the plow at our headquarters in Florida this summer. By keeping the operations at our headquarters running effectively, our bases around the world were able to continue to receive the resources that helped their ministries remain fruitful. Some of my jobs at the headquarters included up-keep of the property grounds, fixing fences, doing special maintenance projects, and assisting one of the staff electricians.
Another exciting ministry that I had the privilege to be involved in was Teen Missions' first ever "virtual" team, #MissionHere. Mission Here was an opportunity for students who had signed up on a summer team to still experience some of the elements of a TMI program through their computer screens at home. Think virtual school meets Teen Missions. With a running time of 7 weeks (June 15-July 31) elements included: a weekly memory verse, weekly challenges (spiritual and fun), weekly Facebook updates and a weekly Zoom meeting. The Zoom meeting was really where the team element came into focus. Every Friday anywhere from 25-30 students would sign in to Zoom and get a chance to interact with their "virtual" teammates and leaders. My role during the Zoom meeting was to highlight missionaries from years past whom we can look to as examples in our present generation (Amy Carmichael, Hudson Taylor, to name a few). The response from the students who were involved was very encouraging. One young lady even sent each of her leaders a personal card telling us how much she appreciated the opportunity to go on a "virtual" team this summer.
We want to encourage you, our ministry partners, that your investment in God's Kingdom through us has been well worth it. God took cancelled plans and transformed them into new ministry opportunities.
Now that we have moved into the fall season we are planning on getting back into our school year routine. Hannah is continuing to homeschool our kids and I am back to devoting my full-time effort to introducing more students (and capable adults) to the ministry of Teen Missions. I praise God that a number of promotion opportunities have opened up for me in WI, FL and IL. And I prayerfully look forward to more opportunities manifesting themselves in the near future.
Praises:
•That God took cancelled plans and made new ministry opportunities out of them
•That God has allowed Mike to have a number of promising promotion opportunities this fall
•That Hannah has been able to start the homeschool schedule for our children
•That our family has been blessed with good health this summer and fall
Prayer Requests:
•That international travel restrictions will be lifted soon
•That Hannah and the kids will have a joyful and productive school term
•That God will use Mike to call many students and leaders to come and minister on a Teen Missions team next summer
Your servants in Jesus,
Mike, Hannah and all the kids
Rachel (11), Zipporah (10), Hosea (8), Zachariah (6), Tirzah (4), Keziah (2)