Mike and Hannah Blair Newsletter (Winter 2021)

"...I am sending you to them to open their eyes and turn them from darkness to light,
and from the power of Satan to God, so that they may receive forgiveness of sins
and a place among those who are sanctified by faithin me." Acts 26:17(b),18
Hello Dear Ministry Partners,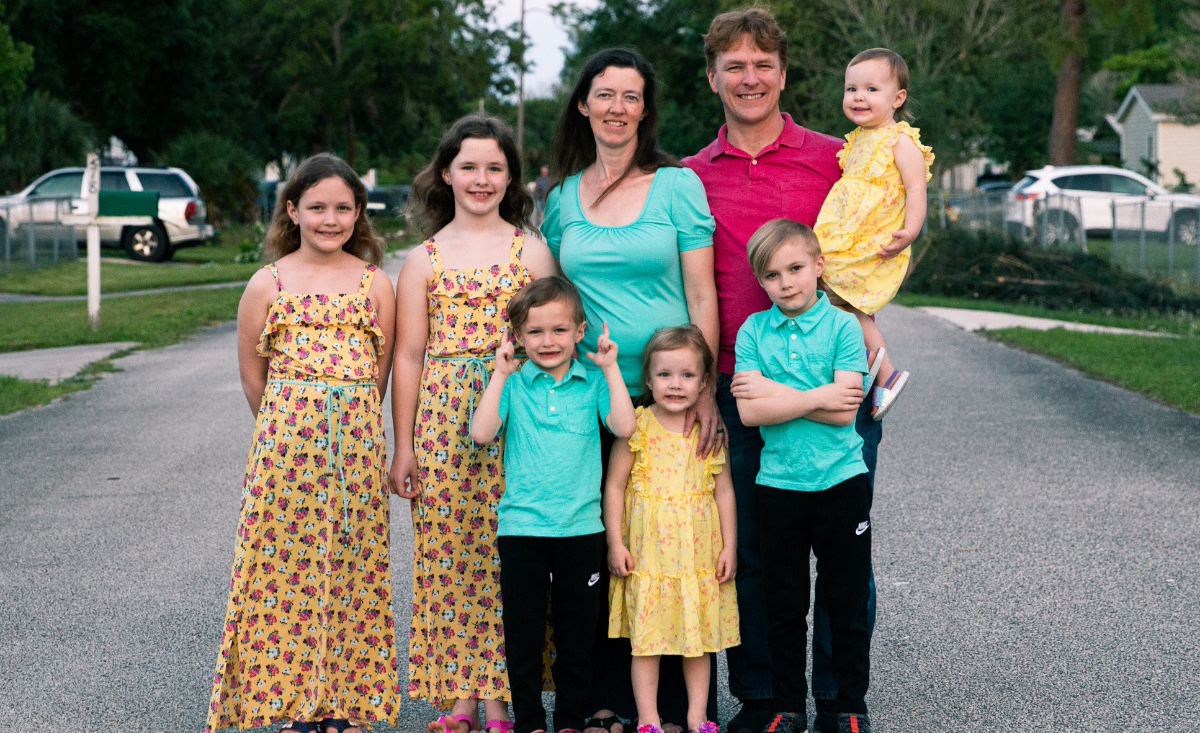 We praise the Lord for all of your support over the past few months. In spite of various restrictions in place throughout the Midwest, I (Mike) was able to speak to students at 19 different churches and schools last semester. Sharing passages such as Matthew 28:18-20 and Ephesians 5:15-17, I have been encouraging students to use the time that God has given them for His glory and His purpose. It has been a privilege to be used by God to challenge high school and middle school students to think about how the words of Jesus to "Go into all the world..." can apply to them. As many of you know, one of our goals at Teen Missions is to give students the opportunity to respond to God's call in their lives before they make long term decisions about things like college, careers or marriage. It has always been our prayer that when a student serves Jesus on a Teen Missions team, that God will continue to build on that experience in his/her life long after the summer team has ended. We pray, and we ask you to pray with us, that God will use our ministry with Teen Missions to empower young students to follow in the footsteps of the apostle Paul. In the verses posted at the top of this update, we read one of the greatest summaries of the message of a disciple of Jesus Christ in the whole of the New Testament; that God offers light to those living in darkness. And that God offers to break the power of Satan over their lives with the power of forgiveness that comes through faith in Jesus Christ. Then they can take their place among those who are sanctified. By giving up their "rights to themselves" to Jesus, he will then use them in his great commission in this generation, and it is this message that we want to encourage, equip and empower young students to embrace. It is your investment in the kingdom of God through our ministry that enables us to speak this message into the lives of students. Be encouraged, for God is using your investment and our partnership in a powerful way.
Opportunities to speak to students this semester (Jan '21-May '21) are proving to be even more abundant than they were in the fall. I have already been speaking at a number of schools right here in MI and in the next two months alone I have trips planned to Pennsylvania, Ohio, and Colorado, to name a few. I am looking forward to challenging students to respond obediently to the call of God in their lives, as well as introducing the ministry of Teen Missions to them.
In addition to my speaking schedule, Hannah and I are both teaching classes (over Zoom) to the students who attend the Bible School at Teen Missions headquarters in Merritt Island, FL. Hannah is teaching Biblical Psychology (authored by Oswald Chambers) on Monday, Wednesday and Friday and I am teaching a summary of the Minor Prophets (Hosea through Malachi) on Tuesday and Thursday. This has been another encouraging opportunity for God to use us to equip and encourage some young adults as they prepare to go into ministry.
We also praise the Lord that Hannah has been able to maintain the homeschool schedule for our kids. One of the benefits of the curriculum that Hannah has in place is that she is able to include Bible study and prayer in their daily routine. Right now the older kids (Rachel, Zipporah and Hosea) are studying the book of Romans, while the younger kids (Zachariah, Tirzah and Keziah) are listening to daily readings out of one of the "story" Bibles for younger kids that we have in our home. Other highlights include Rachel, Hosea and Zach learning to play the violin, Zipporah learning to play the guitar, and the five school-age kids learning Spanish.
Update on our summer program: Right now the president and staff at Teen Missions are optimistic that our summer program will be able to continue as planned. Hannah and I are planning to lead the team to India, where we will be serving in the state of Andhra Pradesh. Located on the eastern coast, our team is planning on serving in the cities of Ongole and Vijayawada. Our ministry will include distributing eyeglasses, assisting at a local medical clinic, helping local ministries with some renovation projects and of course, sharing the good news of Jesus in the local community.


Here are some prayer requests that we invite you to pray with us:
1. That God will allow our summer program to take place as planned.
2. That God will give Mike the right words to speak as he challenges students to "offer their bodies as a living sacrifice" to Jesus.
3. That God will prepare the hearts of the students and adults who Mike has the opportunity to speak to, and that they will be encouraged to respond obediently to the call of God in their lives.
4. That some of these students and adults would be willing to register on Teen Missions teams for this coming summer.
5. That God will continue to give Hannah joy and perseverance as she continues to homeschool our children.


Please join us in praising God for:
1. The opportunities that God has opened up for Mike in his ministry to middle and high school students.
2. The students who have responded enthusiastically after hearing about the opportunity to serve the Lord on a summer team.
3. His faithfulness to our family as we serve him in full-time ministry.
In Jesus,
Rachel (12), Zipporah (almost 11),
Hosea (9), Zachariah (7),