Mike and Hannah Blair Newsletter (Winter 2022)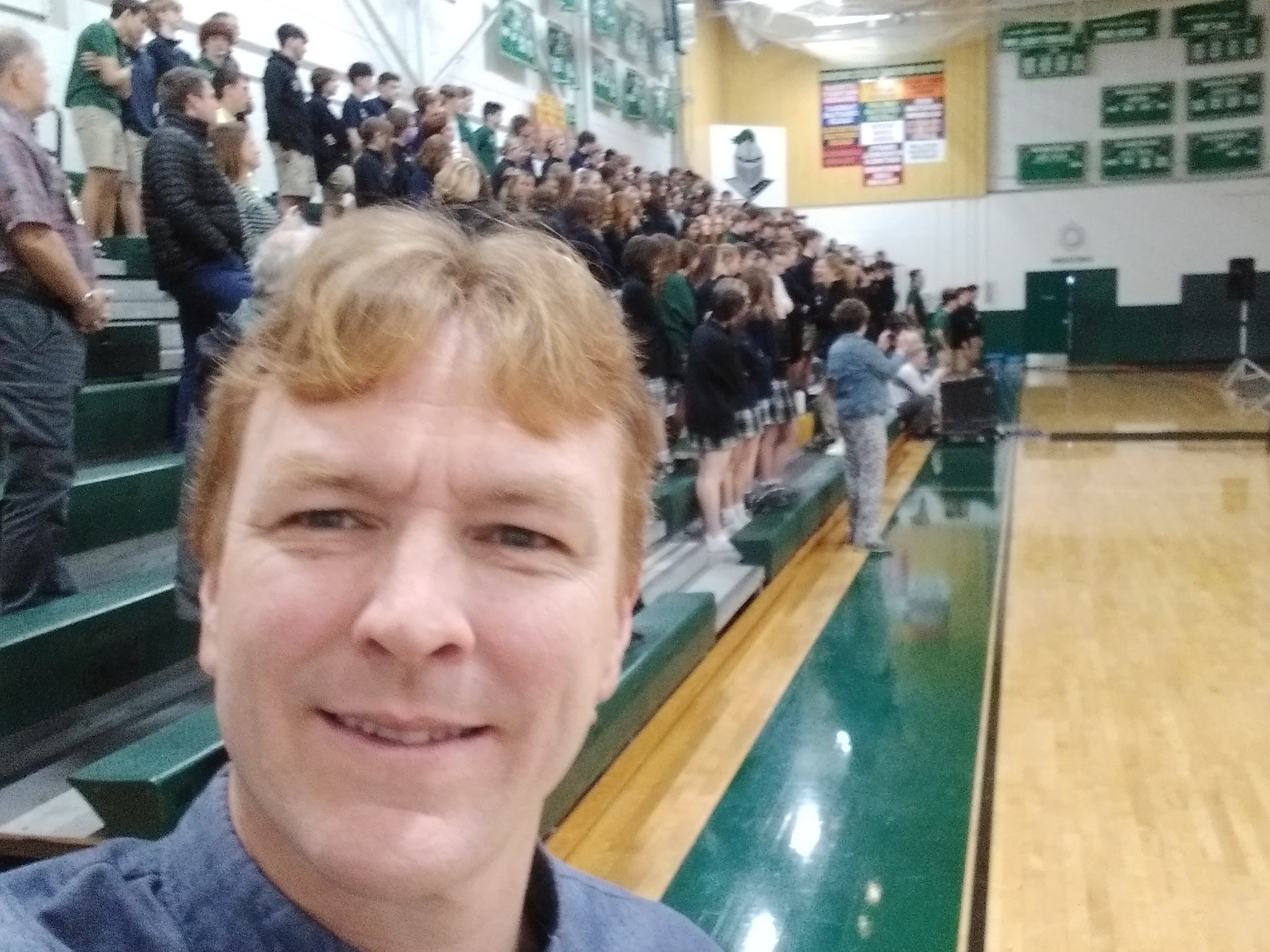 In John 11, Jesus has a famous interaction with Mary, the sister of Lazarus. Lazarus had been dead for four days, and Mary thought that she was not going to see him again until the resurrection (when both of their earthly lives were over). But Jesus informs Martha that the resurrection is right in front of her. "I am the resurrection and the life", he says, "The one who believes in me will live, even though they die. And whoever lives by believing in me will never die. Do you believe this?"
During this current school year I have had the opportunity to minister to over 4,000 students with this chapter from the gospel of John. I have presented my audiences with three points. These points can be illustrated from the lives of two sisters who are mourning deeply for a brother whom they love, while attempting to hold onto their faith in the midst of their sorrow.
Point #1. Sometimes the expectations that we have for our lives are different than the expectations that God has for our lives.
When Jesus arrives in Bethany, Martha greets him with this statement, "Lord, if you had been here my brother would not have died..." Martha has an expectation based on what she can see with her eyes and what she can make sense of in her mind. She expects her brother to remain dead. Jesus, on the other hand, has an entirely different expectation of what is going to take place. Before he even came to that town, Jesus told his disciples, "Lazarus has fallen asleep, but I am going there to wake him up."
Point #2. When we realize that our expectations are different from God's, we have a choice to make.
Imagine Martha's surprise when, a little later on in the chapter, Jesus tells her to "Take away the stone", from in front of the tomb. Martha was nearly aghast at such a suggestion. "But Lord", she said, "by this time there is a bad odor, for he has been in there for four days." Bad odor indeed. Surely Jesus knew about this. One does not have to receive a degree in biology to know what happens to a body when it's been laying in a grave for four days. I consider that it was her profound respect for Jesus that kept her from dismissing this seemingly outrageous instruction altogether. But how does Jesus counter her objection? "Did I not tell you that if you believe...?" In his perfect way, Jesus is inviting Martha to trust him without spoiling the surprise ending. He promises that she will see God's glory, but he doesn't get more specific than that. Martha was confronted with a choice; trust in her own expectations, or trust in Jesus.
Point #3. God will bring about His expectations for our lives, regardless of our opinions about them, when we trust in Him.
"So they took away the stone." To Martha's credit (and to the credit of those helping her), she took a chance on Jesus. She trusted Him over herself. And what did she see as a result? Jesus called Lazarus out of the grave and presented him to his sisters alive again. Complete, miraculous restoration. How thankful Martha must have been that Jesus was not influenced by her expectations. He came there to bring about his expectations.
At the end of our time together, I ask my student audience one last question: Are you willing to let God change your expectations? This question is asked in numerous ways throughout the Bible. Time and again faithful people are confronted with this age-old choice; believe what you can touch with your hands and see with your eyes, or obey God's leading in your life, even if it doesn't make sense. My prayer is that their answer to that question will be a determined and confident "Yes!"
The Lord has provided me with many opportunities to introduce students to Teen Missions throughout this school year. I am hopeful that a number of students have been encouraged to register on one of the 15 teams that we are planning to send around the world this coming summer. Your investment in our ministry has made this possible. You have been true partners with us in the gospel. Be encouraged, for God has promised to take the gifts that you have invested in us and multiply them in His kingdom for His glory.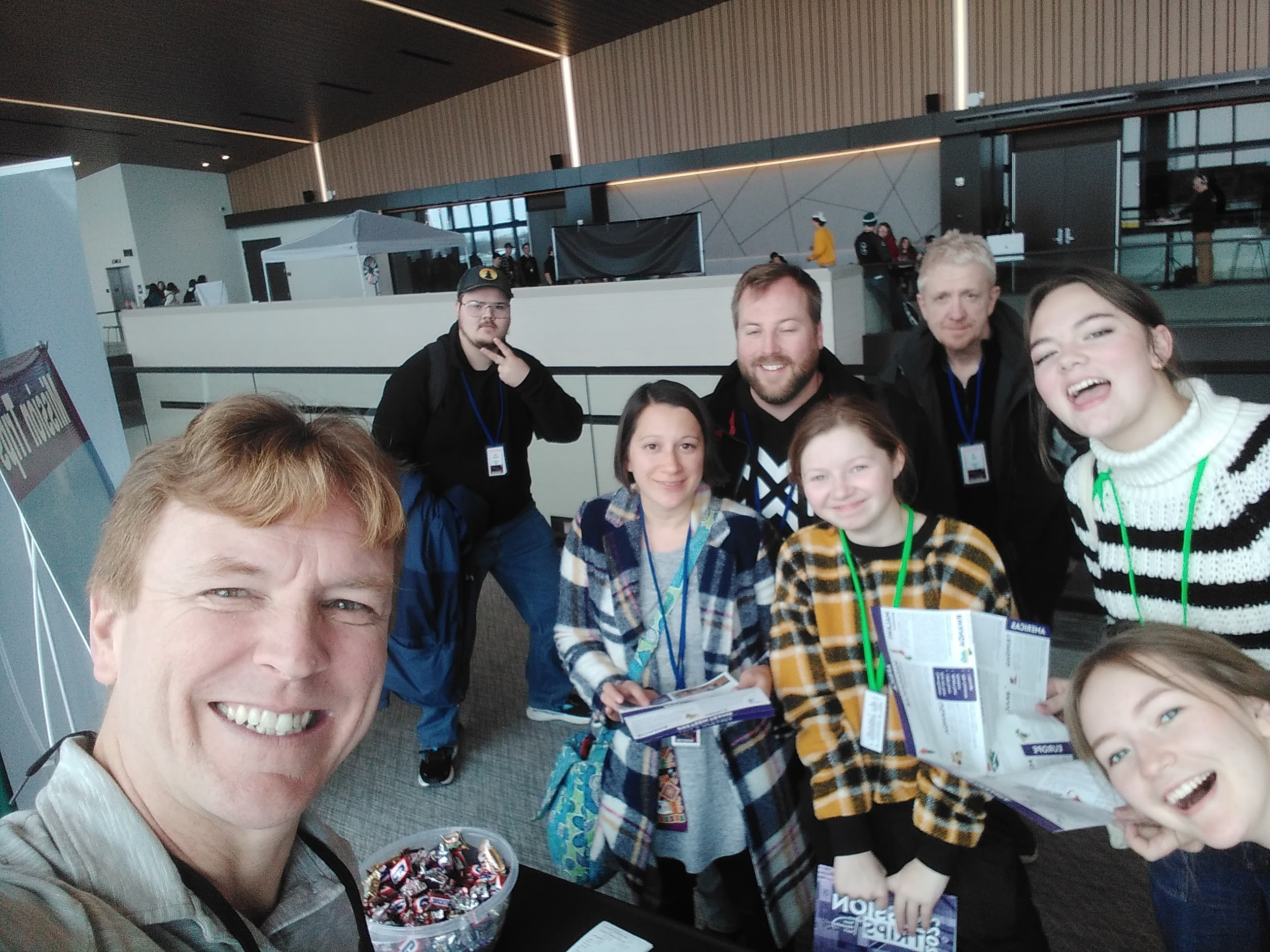 Hannah and I are scheduled to lead the team to Iceland next summer. Our team is planning on renovating some buildings at a Christian conference center in Hvollsvollur, the city where we will be staying. We are planning on sharing the gospel in the surrounding community as well. Many people in Iceland speak English, so we do not anticipate language being much of a barrier during our summer ministry.
In exciting news, two of our kids will be going on mission trips of their own this year. Rachel (13) is registered on the team to Taiwan and Hosea (10) is registered on the Preteen team to Greece. Both of them are praying for God to provide them with the money to cover their project expenses. If any one is interested in supporting them in their ministry you can submit contributions at teenmissions.org. Just click on the Give button, scroll down to the category that says Trip Sponsor and type in Blair.
Hannah has had a full schedule with homeschooling our six kids. She has also remained involved in some local ministries in our community. She continues to serve in Kids Life, the tutoring ministry to refugee and immigrant families, and she has been leading a Bible study for teen and preteen girls every other Friday night.
We are thankful for your prayers. Here are a few requests that we would ask you to lift up to Lord on our behalf:
That God will continue to provide Mike with opportunities to minister to students.
That God will stir the hearts of students so that they will be willing to serve Him on a summer team with Teen Missions
That this semester of homeschool will go well for Hannah and our children
That Rachel and Hosea and us will be able to raise the money for our project expenses for our summer missions teams.
May the peace of God, and the joy of knowing His son Jesus, be with you in the coming weeks, months and seasons.
In Jesus,
Mike, Hannah and all the kids