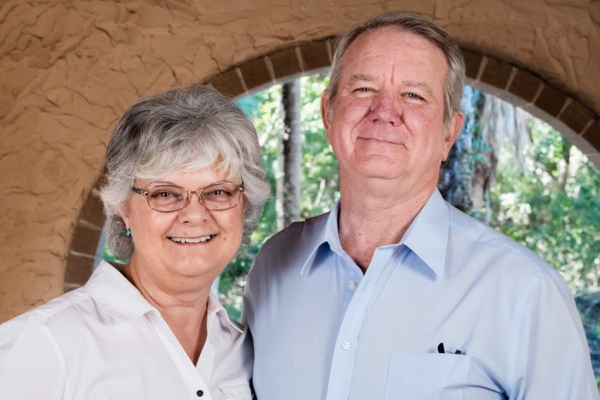 Richard & Gina Barber Newsletter (Fall 2021)
Dear Friends and Family,

Our lives have been a whirlwind since May. As I shared in our last newsletter, the Mud Run is a means of raising funds for medical supplies for our Rescue Units. Soon June was upon us and the teens were on their way to Teen MIssions for Boot Camp. If you take a look at the backside of our newsletter you will see it was a very successful summer.
The Summit
Most recently Richard and I found ourselves in Africa. Pat Storey, Richard's Executive Assistant, also joined us. We arrived in Zambia at the Ndola base where we prepared for an African Summit. Six of our eight bases were represented, Cameroon and Madagascar were not able to attend. Malawi, Zambia, South Africa, Tanzania, Uganda and Zimbabwe were able to attend making a total of 32 people with us. It was a great success. Mornings consisted of sharing policies concerning each area of Teen Missions ministry with open discussion as we progressed. Afternoons were round table discussions to go in depth about the morning sessions and any other area needed. It was a time to openly share concerns, needs and areas of success from each base with good questions and some great new ideas to implement and ponder. We were also able to dedicate some time to understanding financial reports, teaching phonics, and actually playing some games that can be used with children. It was encouraging to see the staff slowly open up to share their visions of ministry for their country as Richard asked each base to make a five-year plan. There was so much potential for future ministry shared and we see doors opening in so many areas to allow our staff and BMW students to share the Gospel of Jesus! It was such a pleasure for us to have this opportunity to bring these men and women of God together for a time of encouragement and fellowship with one another. During free time we would find small huddles of staff in deep conversation about what they do at their base and asking for advice from each other. And of course each afternoon was spent playing some not-so-serious volleyball. Lots of fun for all.
Following the Summit, we had a couple of days in Lusaka, Zambia, where we were able to spend some time with long-time friends, Rose and Jeff Shaffer. We served here at TMI in the 80's and became best of friends. We haven't seen each other for some time and it was so good to "catch up" with each other. We had time to go on safari on Saturday and church on Sunday morning before we left for South Africa. It was a short period of time but I am so thankful for the opportunity.
Robert Yoder met us at the airport in South Africa. He was not able to make it to the Summit, but his wife Dorah was. We got settled into our rooms and the next day Robert took us out to see some of the ministry near the base. The day after we drove to Solsasburg where we have two Circuit Riders sharing with children in a government housing area. As we walked with them to an open area, two children ran up to give big hugs to our staff and off they went from house to house shouting that the Riders were here. Children slowly started coming to the open area where games had started and soon we had at least 30 children in the group. Following games and singing, the Bible story was shared and they were taught a memory verse. This is an area ripe for the Gospel and we have the potential for five or six circuits in the near future. This means a minimum of twenty meeting areas with the children in this neighborhood.
Tanzania was our last stop. We had the pleasure of meeting all of the staff and interns there. Richard went over the staff manual with the staff and Pat spent time teaching finances to our coordinator. This is another area ripe for God's Word! The Circuit Riders now fully understand the concept of circuits and are already busy adding additional Sunday school locations. We have some very excited staff in Tanzania about the possibilities of ministry.
Deputation
We arrived home on September 15. We took a day to adjust to the time change and are back at work for a few days. On the 22nd we will be traveling to Michigan for Jon and Greta's wedding. Time flies when we have such a busy schedule. We will also be spending a couple of weeks in Ohio to touch base with our supporters and see family.
While home there will be a memorial service for Richard's dad. Before we left for Africa we had the opportunity to make a trip to Ohio for Richard to visit with his dad. We are thankful for the time he had with his dad and find comfort in the fact that he is now in heaven able to speak and in no pain. He was a great example of a godly man.
Back to Jon and Greta. Due to the fact that we have not been home, there has been no chance to have a wedding shower for them. It would be nice to have a card shower for them. It would be encouraging and fun for them to come home to a basket of cards from friends and family. Feel free to send them to our address: 3813 Sentry Dr., Cocoa, FL 32926.
Update on Gina: I had an appointment with the oncologist a couple of days after we arrived home. I had a lot of blood work done before we left and he wanted to go over it with me. Things are looking good and he will continue to see me every six months with just two blood tests. We are thankful for your prayers on my behalf and praise God for my health. I am feeling good.
Please pray for wisdom as Richard has to make decisions based on worldwide needs. It's a lot to carry and God has given him wisdom and good counsel. Prayer makes all the difference in all of our lives.
Once again, many thanks for partnering with us in this mission field.


In Christ,