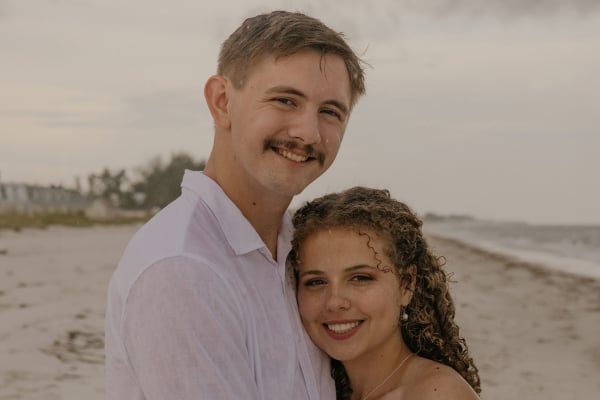 Judah and Elena Kelly have been on staff with Teen Missions International since the fall of 2022 (Judah) and the fall of 2023 (Elena). Judah was born in Georgia, but grew up in Uganda where his parents were missionaries and spent all of high school in Washington, so he likes to say he's from Washington. Elena was born outside of New York City and grew up in Ohio.
Judah enjoys games, snowboarding (which unfortunately isn't possible in Florida), and going on long walks with his wife. Elena's hobbies include art, cosmetology, and cooking.
They have been a part of the summer program since 2016, going on several teams since then, having been impacted and called to missions. In 2022 they met at Boot Camp, the training portion of the summer program, while leading teams. They got married in the summer of 2023. Judah now works in Graphics, designing brochures and other literature, and helping with the website. Elena works in the Video Department helping produce promotional materials.
Judah's Birthday- January 5
Elena's Birthday- June 19
Anniversary- August 18
Prayer Requests:
Wisdom and guidance

That God would bring in the financial support we need

Protection when we travel abroad