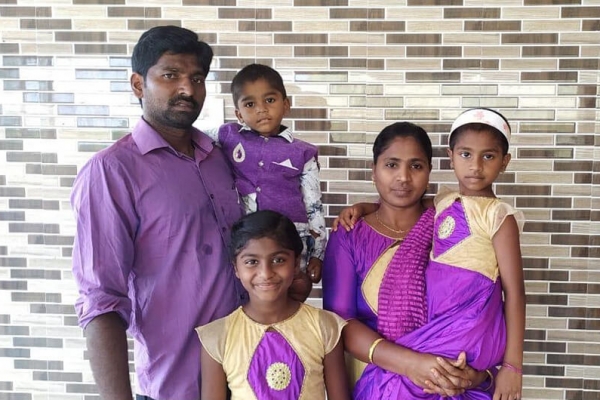 Raj Kumar Nadakuduru from India is currently serving the Lord with Teen Missions as full-time staff in India. He received Jesus Christ as his personal Saviour during his first Boot Camp in 2005. His uncle sent him to Boot Camp because Raj was having lots of difficulties and failures, but the Boot Camp changed him and that's where he committed his life to serve the Lord. Then the Lord led him to attend the BMW at Atkur. He was given more opportunities to work at the Teen Missions in India base where he grew spiritually and physically. After completion of the BMW training he went for further studies at Bharat Bible College in Secundrabad. There he pursued his theological education and finished with a Masters of Theology degree.
After that he worked with his church as an assistant pastor for three years, during which time he also helped to translate the JESUS Film into vernacular languages of India.
In his heart he always felt the Lord was calling him into full-time mission work. In April, 2018 he received a call from the Teen Missions coordinator asking him to come work with them. So he did!
Raj and Sajani Nadakuduru married in 2011 and they now have three beautiful children.
Birthdays:
Raj Kumar Nadakuduru.( M)- November 28
Sajani Nadakuduru. (F)- August 5
Rishoni Jeevanmai Nadakuduru ( F)- August 2
Rina Joseph Nadakuduru. (F) - May 8
Riyansh Ristos Nadakuduru. (M) - July 27
Anniversary