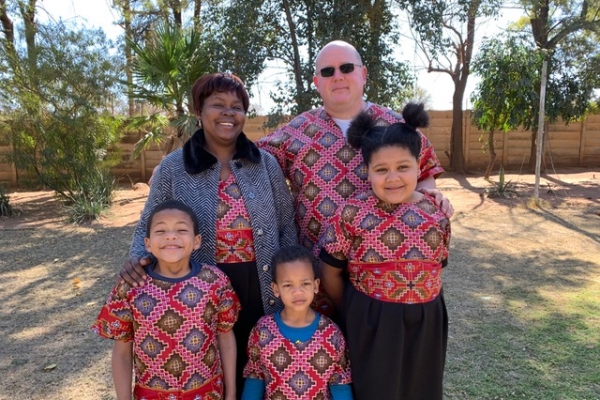 Robert & Dorah Yoder Newsletter (Fall 2021)
Greetings in the blessed name of our Lord Jesus Christ. We pray and hope that you are all in perfect health. We are doing well as a family and the base at large. We want to say thanks to God for preserving our lives up to this time. Indeed, it is by His grace and mercy that we are alive.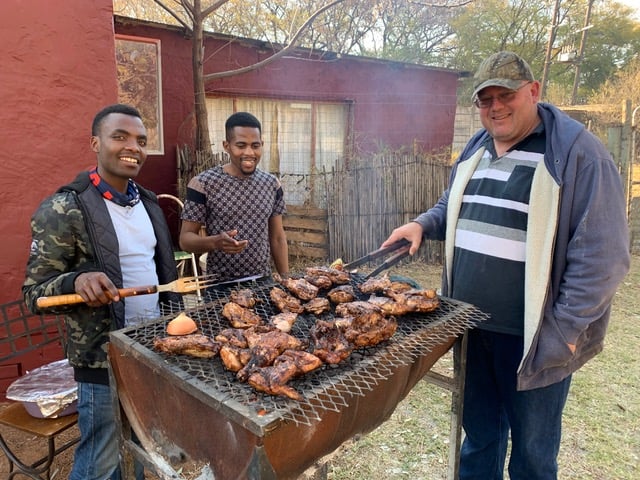 In June we were blessed with two American teen teams who came to South Africa for their projects and they really were a huge blessing to us and the entire base. They have painted the guest house and the dorms. The weather was so cold for them since it was our winter, and they really enjoyed having chapel with us around the fire in the morning. The teams arrived at the time when we had just gone on provincial lock down, but thankfully international flights were coming in. They worked so hard and we really appreciated their coming. It was our first time in South Africa to host the US teams and we really thank God for allowing them to come at such a time. It was for a purpose and to God alone be the glory and may He reward their efforts and the sacrifice they made coming to South Africa in the midst of Covid-19.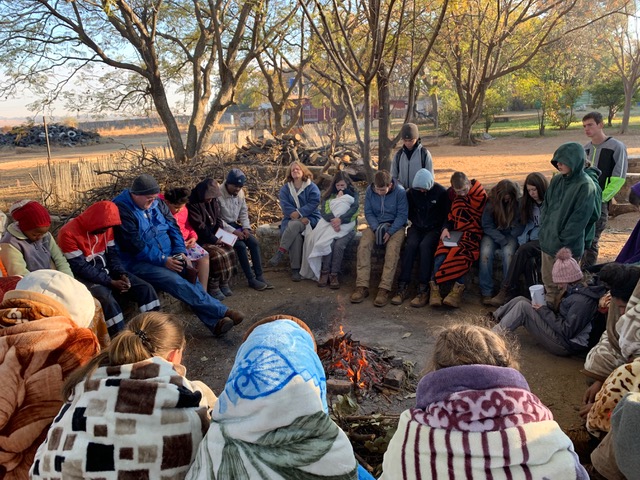 A great testimony while the teams were with us was when it was time for them to go home, we took them for Covid testing and in the first group, two came back positive and in the second group, one came back positive. After prayer from around the world, we took them back the next morning to have them retested and their test results came negative!Praise the Lord no one had to remain behind. Thank you for praying.
The base is doing OK. The Bible school opened on the 30th of August and this term we only have four students. When you pray for us, ask the Lord to send us students He has predestined to be in this BMW training Center.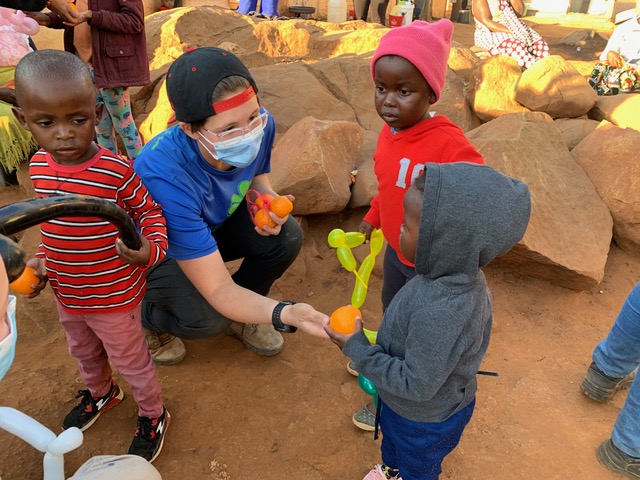 We are still doing Sunday schools around the base and we opened a new circuit in Sasolburg. We are praying for more areas to open up to us so we can share the Gospel. Sunsky is still a place of ministry and also Saturday morning we do evangelism at a nearby market. The Word is preached despite being few—God is still working. We just put seedlings in the garden since winter has now passed so we have spinach, cabbage, peppers and this week we are planting carrots. green beans, tomatoes, beetroots and also want to try African eggplants and pumpkins which my wife brought from Zambia.
My wife went to Zambia for the African Summit for Teen Missions. Afterwards, we were also blessed by the visitation of the President of Teen Missions. It was his first time to visit South Africa and we thank God for him and his family.

Back to me and my family, we are doing well the Lord has continued to keep us in good health. We just celebrated our 14th wedding anniversary and we thank God for bringing us thus far. We had a good day—I took my wife out for breakfast, then in the evening the students and staff prepared a meal that we ate together and had wonderful fellowship. Our kids are doing well. They are off from school for the next two and half weeks. On October 11th they go back to finish up the fourth term.
Prayer Request
1. Good health
2. That the children will do well in school
3. Traveling mercy as we move around South Africa
4. New ministry areas to open up
5. More Students for the BMW program
6. For the upcoming Boot Camp—that God would have His way in the souls that will be coming
Thank you once again for your prayer and financial support. May God bless you and keep you.
Robert and Dorah, Esther, Ethan, Elisha
Is 41:10