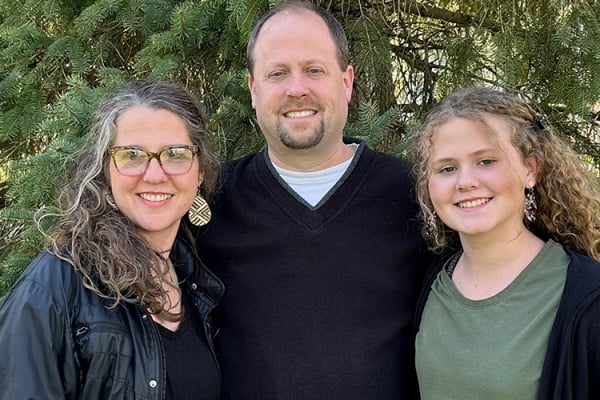 Much of the Butler's journey in ministry over the past 35 years has been interwoven with the ministry of Teen Missions. Craig and Sharon were called into ministry and drawn to the mission field as small kids—Sharon was even named after one of the first TMI team members. They started their missionary journey as teenagers on TMI teams in the Philippines and Hong Kong. "The things God did in us and through us during those summers have shaped our faith and calling to this day." In fact, they started dating as a result of Craig helping Sharon to prepare for one of those summers. Little did they know that would lead to a lifetime of doing ministry together.
They led their first team together with Teen Missions to Zimbabwe in 1996. That summer was pivotal in setting the trajectory for a lifetime of ministry. "It taught us about the faithfulness of God and the importance of commitment, persistence, and loyalty to our calling." For the next 25 years, they served as Lead, Youth, and Children's Pastors.
In 2013, the Lord called them to full-time missions with Teen Missions. They began the process of training, raising support, and relocating to the TMI headquarters in Florida. The Lord, however, works in His own timing and had other plans for them. He redirected them back to Ohio for a season of preparation. God never changed their call to the mission field, however!
During the next few years, the Lord opened the door for them to serve with Teen Missions as volunteers at the Lord's Boot Camp in Florida and team leaders in Guatemala, Malawi, Zambia, and Australia. Their kids (Miles, Elena, Liam and Nora) have served with them also. After a summer trip to Zambia in 2022, they knew without a doubt that now is the time! God is calling them to serve with Teen Missions International as full-time missionaries to raise up, train, and equip the next generation of missionaries and pastors that will take the Gospel around the globe.
"This is our heartbeat, our passion, our calling."