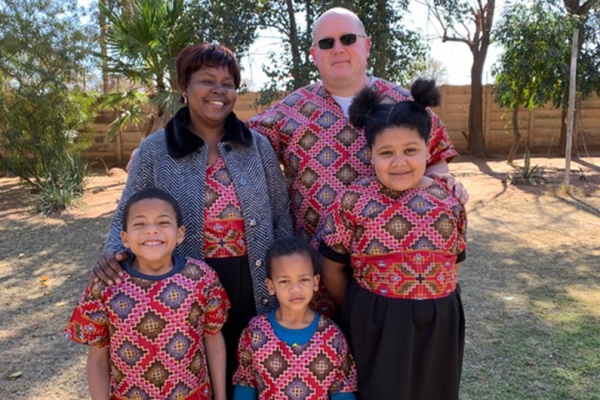 Robert
, from Blountstown, Florida, first encountered Teen Missions as a Preteen team member in 1989. After going on several more teams he began to volunteer with Teen Missions in Zambia and South Africa. He found his home in Zambia and officially joined staff in 2007. While he was in Zambia he met a young staff woman, Dorah and they were married in September 2007. They now have three children.
Dorah, from Zambia, joined Teen Missions as a BIBLE, MISSIONARY & WORK (BMW) Training Center student. After graduating in 2004 she joined staff and became an Rescue Unit facilitator at the Dola Hills Rescue Unit, caring for the children orphaned by AIDS.

Today Robert and Dorah coordinate the Teen Missions base in South Africa.
Birthdays
Robert – December 23
Dorah – June 2
Esther – April 17
Ethan – February 14

Anniversary
Prayer Requests:
Good health in this next year
Dorah's visa to America
Safety as we work in Zambia
For the Love of God to continue to grow in our hearts and family
For the Zambia Boot Camps that will start in December 2008