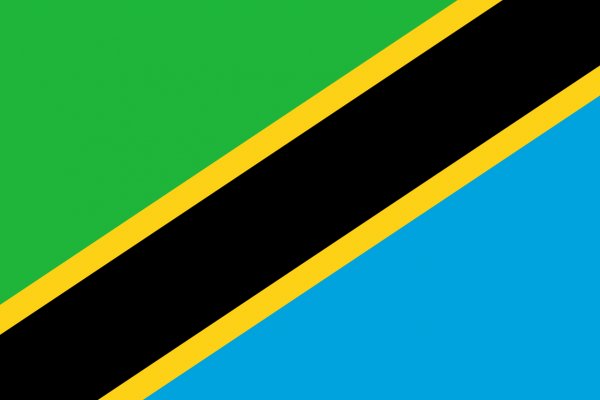 Greetings in the Lord from Team Tanzania!
The team has 'hit their stride' on the work project!
They've now planted over 200 banana plants and about 50 citrus and mango trees. In addition, they've completed about 75% of the sidewalk around the dining/kitchen building. They also finished digging the footer for a new 'tabernacle' building to hold future Tanzania Boot Camp rallies. Yesterday, they backfilled the footer with two dump truck loads of large stones and then poured about 50 feet of concrete into the footer.
Last night we enjoyed our first bonfire and Miss Gay broke out the marshmallows. They have had fun quizzing on the memory verses and have been gaining confidence each week.
This afternoon, we plan to go out again for evangelism. This time to the Embukoi Sunday School.
Team Member Testimonies:
What's up guys? This trip has been absolutely amazing. Travel was a little rough but all else has been great. I love doing EV (evangelism) and Sunday Schools with the kids and teaching them songs. Planting bananas and pouring the sidewalk have been my favorite jobs. God has been showing me that He will always provide no matter what and that his plans are far better than my own. — Kate
The field is always much better. Last year we didn't get to go out much and just worked on the base so it is cool to go out and see more of Tanzania and see kids. My team is cool. God is teaching me lots of things in devos. It is going faster than last year. See you soon. — Samara
Hello, my name is Ethan, we have been working a lot in different projects around the base. We have been mixing tons of concrete and digging trenches for the Tanzania Boot Camp rally building. As a team, we are starting to feel like a family and we all laugh all the time. God has been moving in my life as well as in others. Going out and evangelizing to all the kids and churches has also been amazing and has made me feel so blessed to live in America and also understand how important the gospel is. Everytime we go out to spread the gospel, I see God move through us. — Ethan
Hello friends and family, Tanzania is beautiful. It has colorful birds and sunrise/sunsets. The people are so nice. It is so cool to get to talk to them about their culture. God has taught me that it doesn't matter what language you speak, you can share God's Word and you can sing praises to God! I love watching the little kids sing in Swahili even though I don't understand what they say, God does! God cares if we praise Him they are! Psalm 100:1 Make a joyful noise to the Lord all the earth! We miss you! See you soon!— Leah