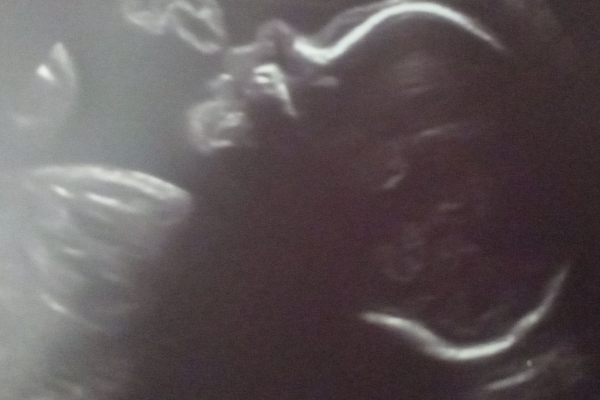 Timothy & Christi Chaffee Newsletter (Spring 2023)
Hello Loved Ones!
It's astonishing that we've already sprung into May, yet an excellent time to reflect on the recent months before swimming into the hustling summer months.
Personal Involvement
Our retreat center continues expanding our accommodations for guests and our preparations for the Tough Gator 5K Mud Run were a fruitful success. I have begun to clear hiking paths of dead trees and excess foliage and this summer we'll embark on the journey of beginning to build bridges above the swamp zones of our 250-acre property to give adventurous visitors a chance to experience Florida's exceptional beauty and wildlife from a different perspective.
Teen Missions also welcomed more than 440 participants for our annual Mud Run on May 6th which enabled the proceeds to go towards providing medical, physical and spiritual aid to impoverished people around the world. I personally oversaw the Maze Obstacle again—one of 35+ obstacles—from helping build it to ensuring rules were followed while in the maze which could be a challenge for some since I'm not permitted to give clues to which direction leads out of the Maze. Some of the other obstacles we've spent months preparing for have included high ropes, low ropes, digging ditches for mud crawls, ladder climbs—including rope ladders, carousel swings, and many others.
Teen Testimony
Naomi, from the Tanzania team, expressed, "Jambo everyone! This week we got to plant orange and mango trees. We also got to show the JESUS film to the kids. It was awesome to see the kids gathering from all around to see the movie. I really enjoy doing EV [evangelism] and sharing the Gospel to everyone. Deuteronomy 31:8 has spoken to me that God is with me and will never leave me so I should never be discouraged or afraid. I can't wait to share what I learned to the people at home."
Overseas Testimony
Eugenio Edicares, with Teen Missions in Honduras, described, "Good afternoon! My name is Eugenio Edicares. This is my first time coming to this camp. I come from a community that is called Pinales and I came here to worship and exalt the name of God. At this camp they have taught me many things. First of all how to pray, how to read Scripture. The most essential thing is listening to the Word of God. In this camp, what I've learned the most is how to be obedient and to listen to the Word of God. That is above all other things because the Word of God teaches us how to correct, refute, to move forward, and to go out like missionaries. My spirit tells me to keep moving forward in the things of God and to look for those lost souls who are in the streets, into drugs, into alcoholism, and go to those people to preach the Word of God and the Gospel, and to keep moving forward with the things of God. My dream was to study and become a graduate of natural sciences but ever since I've been here at this camp and hearing the sermons and the leaders and the brothers here from Teen Missions, it encourages me to stay in the things of God because in God's Word it says to seek first the Kingdom of God and all His righteousness, and all these things will be added on to you. That encourages me a lot and I've decided to attend the Bible school and to keep going with the things of God because that's the most important thing. After that everything will be added on to you."
Family
Allister is now 17 months old and has developed a contagious personality. He enjoys showcasing his toothy grin, dancing to upbeat music, and excitedly pointing to animals outside. Some of his favorite animals seem to be birds, cats, and dogs and he loves to mimic animal noises. Despite his high activity level, he still cherishes snuggles and adores being near people.
Brielle is our sensitive artist who will spend hours coloring, going down slides, and delights being the princess of our own castle we conquered after a local family surrendered it to whoever was interested.
David's recent interests continue to be reading, specifically on reptiles and insects, and imaginative play with his sisters. They have created imaginary worlds and are entertained exploring each other's worlds together.
Rebekah is our athlete who endeavors to be a mirror image of me. When she isn't outside, she often uses the baby gate as a track and field runner would glide over a hurdle and when we get outside she'll exercise with me by racing around the yard and perfecting her swordsmanship skills. Helping me with polishing my armor for upcoming ministry opportunities is something she relishes in, as well as learning the proper use of my tools.
We are extremely thankful to serve through Teen Missions and the support we've been blessed with over the years has been immense. Thank you for sharing in our journey of life!
Praise and Prayer Requests
Praise as my vertigo is lessening. Pray it continues lessening, Lord-willing!
Praise as David seems to be doing better with the unpreferred activity of chores. Pray he will implement the tools he'd been given through behavioral therapy—especially when he finds himself in unpreferred situations or when he needs to complete unpreferred activities, such as school.
Pray for Christi and Baby Boy Chaffee who is expected to be born this coming summer. There have been concerns on and off these past few months, but our baby boy seems to be doing well in most areas. Due to a hematoma, Christi had earlier in pregnancy and a second one she currently has, the amniotic sac has separated from the uterine wall in those areas and will not reconnect this pregnancy. Though not guaranteed to cause issues, we have been warned that does put her at an increased risk of a preterm birth or a premature rupture of membranes and it's been advised for her to have a monthly ultrasound to check baby and the status of her hematoma which seems to be reabsorbing/shrinking. At her last ultrasound, it seems the baby is measuring small and was diagnosed with intrauterine growth restriction. Therefore, it's been advised for her and the baby to have a non-stress test twice a week which began in May and will continue through delivery to monitor the baby who otherwise seems active and healthy. At this point, Christi's doctor also intends to induce labor between 38-39 weeks of pregnancy because of the growth restriction.


Pray for Christi as she is homeschooling Rebekah, David, and Brielle this school year.
Pray for our children to have increasing desires to learn.
Pray for Christi and I to balance and prioritize everything we are involved with.
Pray for Christi and I to have wisdom with important decisions we have to make.
Pray for God's peace in every area of our lives.
Pray for our safety in all we do.
In Christ's Love,
The Chaffee Family