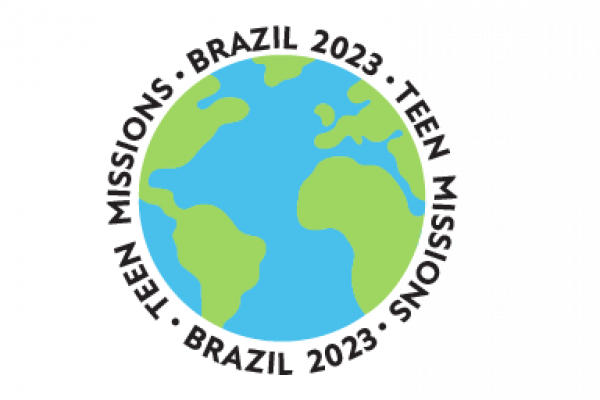 Brazil pre-packup report!
Hello friends and family of the Brazil team.
It's our last official work day! Once the floor was poured its amazing to see how quickly the walls can get laid and built up.
This morning the team walked around to local families and gave out food packages. They were able to say goodbye to the local kids they've grown close to.
Tomorrow the kids will pack and clean and then we will load up on the bus and head out for sightseeing! For supper tomorrow the team will get to enjoy eating out at a Brazillion barbecue.
The team will stay two nights and two days in Belem. The plan is to go shopping, go for a walk by the river, and enjoy some fellowship with the church in town.
The team feels the bittersweet emotions of leaving the local area. They're excited for what's next, but also sad to be saying goodbye.
Matthias:
We walked around a lot this morning and got to interact with the locals at a deeper levels. There were some emotional goodbyes. However I'm looking forward to the next chapter of my Teen Missions experience.
Ryan:
I'm sad to be leaving Brazil soon. Everyone here has taught me so many good lessons and I'm so grateful to God.
Bella:
Our last workdays have been bittersweet. I'm glad we got to say one last goodbye to the local people and spend time with them today. Although it's sad to be leaving I'm excited for what's next during out siteseeing in Belem.
In Christ,
The Brazil Team