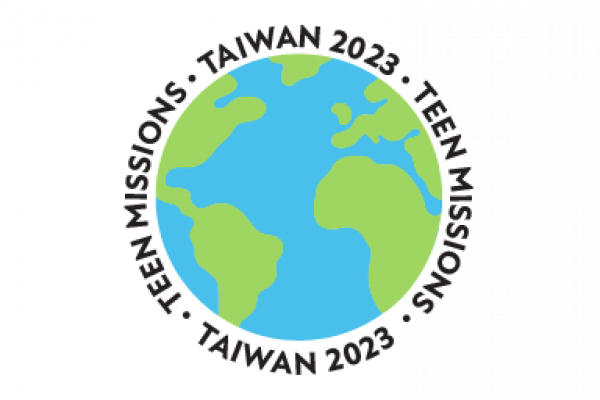 Greetings from Taipei!
Our team finished shout camp strong, and we praise the Lord, for all that took place.
During our last evening together, many of the Taiwanese young people said yes to Jesus, with tears of joy, and a powerful move of God's presence like many on our team have never experienced before. It was life-changing! I really wish everyone could've been there to see it! You would be so blessed and proud to see how this team has performed in ministry, service, and as an example of Christ-like character. Just the way the team has carried themselves has had an impact in addition to all the actual ministry work they have done.
We attended church on Sunday and got caught up on classes during the afternoon.
On Monday, our team transferred from Aodi in northeast Taiwan to Taipei where we are staying at hallelujah Church. Before our arrival at the church, we were able to visit Taipei 101, which was once the tallest building in the world. We were able to go up on the observation deck…. Afterwords NETCA, and the other ministry staff that worked with us in Shout camp treated the team to a Taiwanese buffet. That was amazing. We finished the day with souvenir shopping at the night market. What an experience :-)
We have been warmly received by our new host, and the team has already begun a new week of children's ministry… This time with younger children. This afternoon's program will be mostly run by our own team, and this evening we plan to join with the churches youth group to share about what it means to be involved in missions as teens.
We so appreciate all of your prayers. We know the Lord's presence has been keeping us and strengthening us. Here are a few testimonies from our team members and some pictures. May the Lord bless you all richly.
From Abigail: hey! Being in Taiwan, so far has been such a blessing. Yesterday we went to souvenir shopping at the night market and visited the Taipei tower 101… one of the tallest buildings in the world. Today we started a VBS with younger kids, learning songs, playing games, and even baking! God bless!
From Jeremy: our mission trip to Taiwan has been something special so far. We've had many opportunities to connect and build relationships with the kids at the camps we've helped at. A lot of these kids have never experienced the love of God and when we show that to them, it can be easily seen that it is positively affecting them. Our shout camp in Fuloong was great and we hope to have another great time at VBS with hallelujah church Taipei.