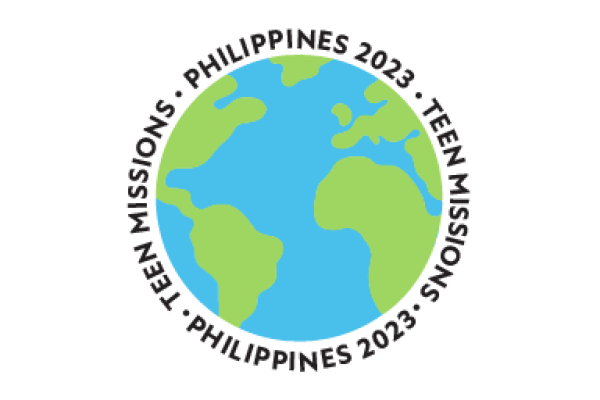 Philippines LDT Is Ready For Debrief
We had a great last few days at the project site. On Monday, we did a community/environmental project by painting the Recreational Building of a small village. We worked with some of the Philippines team that is staying at the base along with some staff members. It was a fun day! Tuesday, we began by visiting a cultural site that featured a Magellan statue who founded the Philippines. It was on a hill with beautiful foliage and a nice breeze. We went back to town for some last-minute shopping. The team was able to practice their bartering skills for the first time this summer. We also went to a tourist store (no bartering) for more souvenir shopping.
Wednesday was spent doing a mass cleaning of our rooms, bathrooms, the meeting are and kitchen. The team also washed and cleaned the vehicles that we used for ministry. Wednesday evening, the staff cooked us a delicious meal of prawns, beef, pork, rice, lumpias, hot dogs and more. The staff and the team staying here shared the dinner with us. It was followed by a bon fire and singing. It ended with a tremendous rain storm (so much for cleaning the white tile floors…). It was very bittersweet for all of us.
EARLY Thursday morning began with our "good byes" to the wonderful staff before our short trip to the airport. Our flight was uneventful and we arrived in Manila with all of our luggage. We then traveled to our hotel, but it was too early to check in. There is a mall nearby (malls are not our favorite thing to do), so we all headed there where we mostly just walked around and ate lunch.
After checking into our hotel, we hit the hot showers and changed out of our travel clothes. We had dinner at the hotel—they prepared a delicious dinner of fried chicken, fries and a beef soup and was very good. Following our evening devotions, which was led by our lady leaders, we all headed off to bed.
This morning, after having breakfast and devotions at the hotel, we headed off to a very nice (and pricy) souvenir store. They gifted everyone with some snacks and a calendar book. Our drivers then took us to a market where we could barter. We all found some good souvenirs, but the bartering was more fun in Butuan. We all had lunch and then headed to Star City, which is a small amusement park. We were thankful that the rain finally stopped which allowed us to ride some of the outside rides. It started raining again as we were leaving.
We are getting ready to enjoy pizza before our last evening devotions and reveal our secret prayer partners. We leave late tomorrow evening, but have to check out of the hotel by noon. After such a busy day, we are all ready for showers and going to bed.
If there is time, we hope to have everyone make a short call to their parents on Sunday morning from Los Angeles. Please answer any call from the 321 area code!
Here is a word from the team members/leaders:
Hey Family, I have loved the time we've spent in the Philippines and getting to know the teams and staff there. God has taught me to trust His promises and plans even when I don't understand. Love you all! -Bella
I loved getting to help run the Philippine Boot Camp and form strong friendships with TMI Philippines staff and BMW students on base. -Simon
Hello Everyone! We have had a blessed trip in the Philippines. It has been so great seeing the Lord work in all the people and teams here in the Philippines. See you soon! -Julia
Dearest Family, There is no way I can put the summer into words, but I will share everything when I return. See you in a week! -Charity
Hey Family and Judah. My time has been unique but fun. The people are awesome here. I love and miss you! -Elena
This has been an amazing trip. I am excited to share all about it. -Jordan
This has been a good trip. I have had fun and learned things. We go home in seven days! Praise the Lord! -Samara
Hey Guys! Today was very eventful with lots of bartering. My team is great and I love you all. -Donovan
Hey everyone! I learned a lot in the Philippines this year. But one of the things I learned was God uses us even when we don't know or expect it. I love you all. See you soon! -Geli
Trust and thankfulness, hope and grace—themes this summer. Simple, but life-changing lessons and gems I know God will continue to grow me to know. -Jess
I am so grateful for this opportunity to experience the Filipino culture! Forming relationships with everyone from the base and Boot Camp was awesome. -Lupe
This summer has been amazing and I am so grateful for the friendships formed with the TMI Philippines staff! -Mari
Hey Mom! The last few weeks have been great! I love the Filipinos. -Noah
Hey ya'll. Our summer is about to end, but I am not ready to leave. It has been an amazing trip and God has taught me a lot. See ya'll soon! -Allison
In the Philippines, the Lord showed me that you can have joy in every circumstance. -Evie