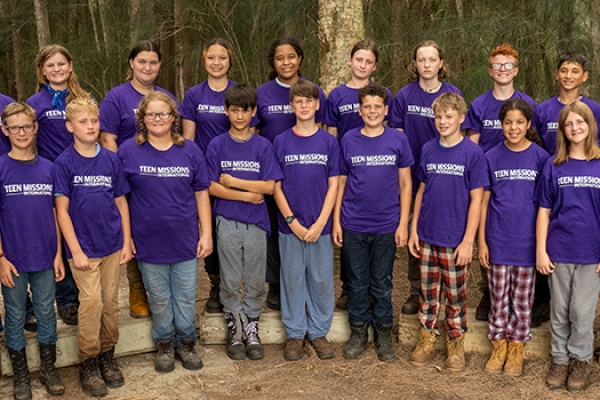 Hello from the Honduras Preteen team!
Hello from the Honduras Preteen team!
The team is doing well and working hard! One of the cabins they have been working on is now complete with a new red roof. They did a little bit of digging around the house to make some trenches for the rain. These trenches will help with the runoff from the roofs. To help prevent any flooding or water damage. They have also been cutting grass and tilling the ground to plant pineapples. The grass in certain areas had gotten really tall, so they got to use machetes. Which they all loved!
Today the kids got to have their first performance with an actual audience! They got to preform for the Bible Students here at the Teen Missions base. The Bible Students enjoyed it very much! We were also able to hear testimonies from Aspen E and Jackson W. We were encouraged!
The other day the local ladies were kind enough to prepare a traditional Honduran food for all of the kids. They're called Baleadas and they were amazing!
The weather is hot, like jalapeños. We've also been getting a good amount of rain everyday.
No decisions for Christ yet.
"My experience in Honduras had been amazing! I have learned a lot about God. It is pretty here. We work very hard but it is fun. I met one of the bmw students, she is very nice. So far it has been a great trip." Aspen E
"It's been awesome! I've had a great time and we got to know some of the Bible students. There's a lot of mosquitos, which is annoying, but we can get through it. We have had a lot of time to study the Bible and grow in Christ." Gracie L