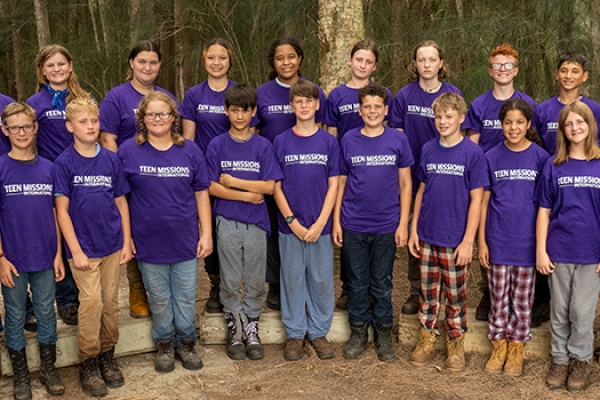 Greetings from the Honduras Preteen team!
Honduras preteen 21071
Emily Brumbelow
July 16th, 2021
Santa Cruz, Honduras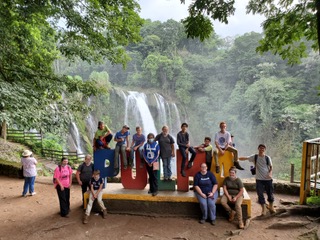 Greetings from the Honduras Preteen team!
The team is doing well and excited to be wrapping up our last few days in Honduras. The team's last few days have been busy with work, and doing their best to finish up the project they started. The team has been working on planting pineapple plants out in the fields and they were able to accomplish a lot! The team also had the opportunity to go to a local church and share a presentation with them Thursday evening. We were encouraged by their kindness and how welcoming they were. We were also able to hear a sermon from Mr.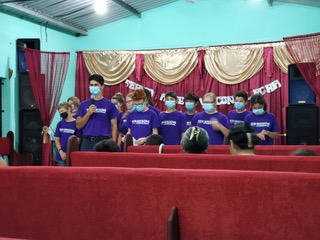 Daniel on having strength in Jesus. He did an awesome job. On Wednesday the kids got to see a presentation from the BMW students, and we all really enjoyed it! They shared some songs and dances, and a really moving drama. After that we enjoyed some homemade pineapple upside down cake made by Ms. Emily and Ms. Sydney. It was a great evening together.
As our time here in Honduras comes to a close some of the kids are having a bittersweet reaction to it all. While they are excited to return home to their families, they are also a little sad to be leaving the staff and students here. The staff and students have treated us with such love and hospitality. They have been a shining example of Christ's love for us all. We also had the opportunity to go and see a beautiful waterfall!!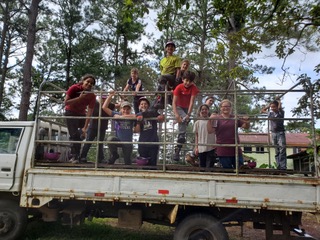 The kids really enjoyed it and playing on the playground there. When we returned back to the base all the staff and students had prepared an amazing dinner for us all!!! It was amazing! They also put together a little presentation for us. It was such a great evening, but bittersweet as we said our goodbyes. Tomorrow we head to San Pedro Sula, where we will fly from on Sunday. The kids will have the chance to do some souvenir shopping!! They're looking forward to it.