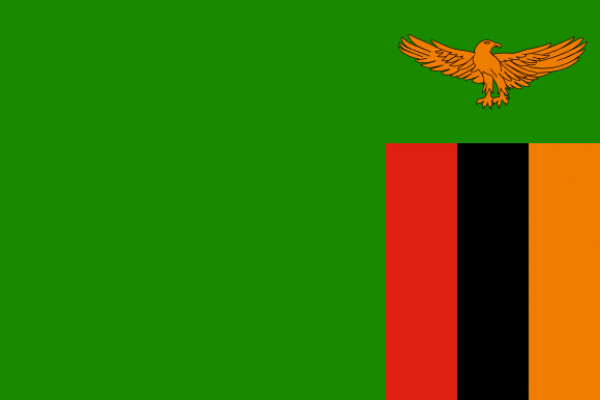 Past week we have been working at the Teen Missions Base in Ndola.
On Friday morning, we completed digging a ditch for the plumbing from new bathrooms to the septic tank. It was tough work digging through the rocky soil, but the team was able to complete it, and begin digging a new trash pit for the base. A few team members also helped weed the gardens.
In the afternoon, we ministered at another Sunday School. We shared in song, puppets, drama, testimonies, Bible stories and played soccer with the kids. We taught the kids how to share their faith with a wordless book and had several accept Christ.
On Saturday, we visited another Sunday School in the morning before sharing an delicious authentic Zambian meal with the Bible School students and TMI staff at the base. The team enjoyed the Nshima (a thick porridge made from corn meal), chicken, greens, beans etc. and even went back for seconds.
Before the meal, some volunteers from the team got to help butcher the chickens and get them ready for the evening meal.
As leaders we have been praying for a defining moment for our team. On Sunday (our last field day before leaving for sightseeing), we attended a service in Ndola and had an opportunity to sing during the service. As we sang our last song - The Lord Bless You And Keep You, God's Spirit moved on the team and the congregation. It brought into focus the importance and reason for our time in Zambia. Our Missionary, Doug Peterson, then prayed a final blessing over us as a team.
The rest of the day was spent packing for our next move to Livingstone. Early (4 am!!!) this morning, we started the long 15 hour journey. Fortunately, our bus is much more comfortable than the average Zambian bus! We are very much looking forward to seeing the African wildlife and the beautiful Victoria Falls!
Hi! We just wrapped up our time at the rescue units and had our first day of sight seeing today. God has been doing amazing things. I miss you guys. -Selina H
Hey!!! I've had so much fun at the rescue units and playing with the kids. Also the sunrises and sunsets are so beautiful here, I don't want to leave. -Rose S
Hi, I have had a lot of fun here. We are doing sightseeing now and I am excited to tell you all of my stories when I get home! Becca
Zambia has been amazing! I can't wait to tell you guys all about it. The safari this morning was gorgeous, we saw a huge variety of animals. Zambian sunsets/rises are unlike any in the US, and Zambian stargazing is unparalleled! I love you all and miss you, but am enjoying every second with my team. See you soon! -Sophie
Zambia is awesome! The people here are amazing and our team is even better. Everyone gets along so well and we are all enjoying our final days together. Looking forward to seeing y'all in 9 days! -Braxton