Visiting
See what God has done
TOUR OUR WORLD HEADQUARTERS
Welcome! We love visitors...whether you've served with us before or happen to be coming for the first time to learn more.

Visitor tours are available from 8:30 AM to 11 AM and 1:00 PM to 4:00 PM, Monday-Thursday and from 8:30 AM to 11 AM Friday, September through May.

When visiting, we ask that you sign in at the Front Office and someone will be available to give you a tour of the offices, Display Room, Retreat Center, and Boot Camp property.
Click on 'view larger map' link (top left) to print directions or to send them to your phone.

SUMMER | VISITING BOOT CAMP
(Restrictions Apply)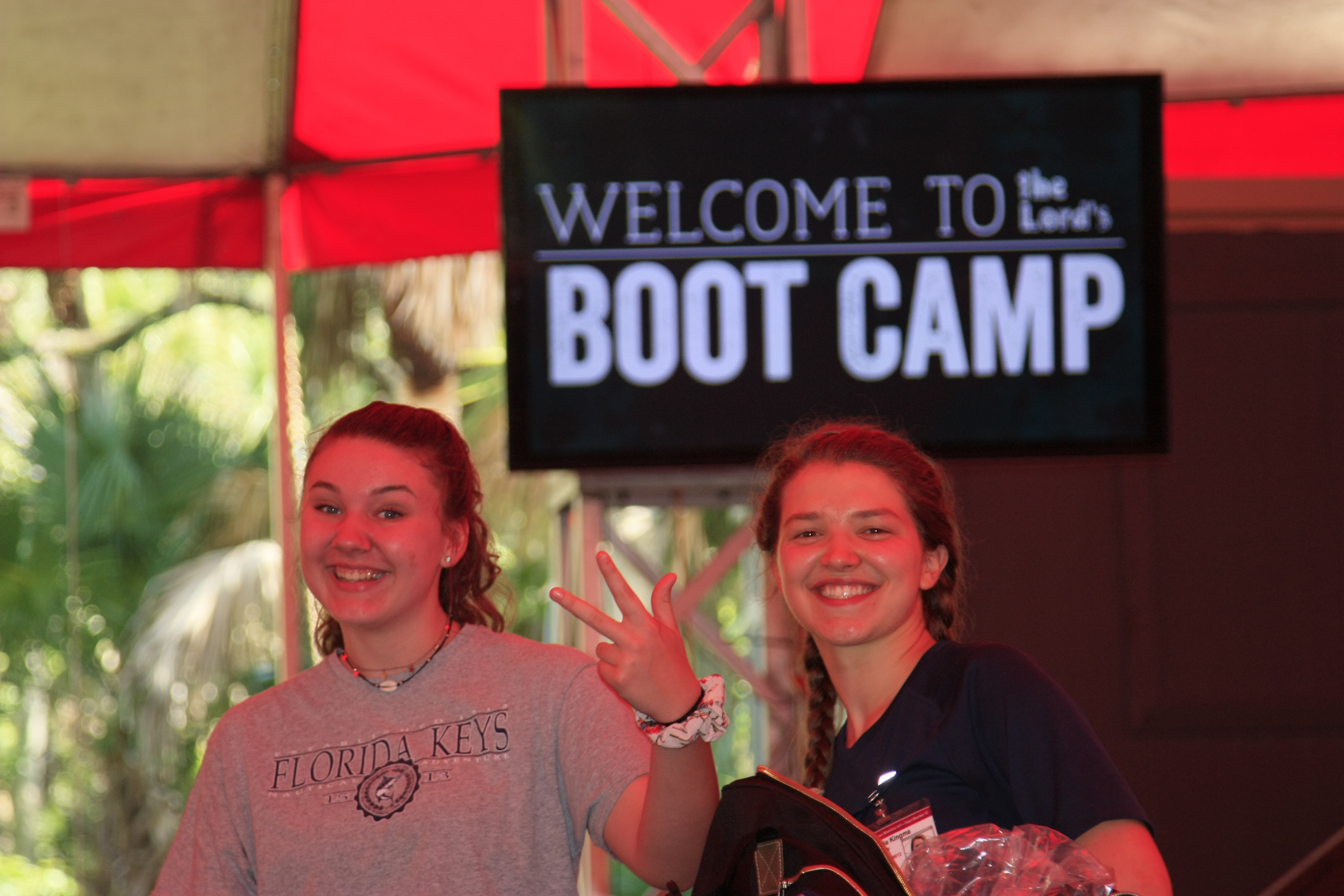 NOTE: The Lord's Boot Camp will be closed to outside visitors in 2023.


July 1st, 2023 — Commissioning Service ONLY — Will be open for the general public.

You can arrive after 3 PM.
Evening rallies and the Commissioning service will be live streamed (YouTube) each evening at 7:00PM EST under the Big Top.



---
Guidelines for Visitors:
1. Bring a water bottle for each visitor (no ice).
2. Bring insect repellent. You will need it!
3. Food and drinks (other than water) may not be brought into Boot Camp.
4. You are not permitted to bring team members any food or clean clothing.
5. Please leave your cell phone and all other electronics in your car. No cell phones or smart phones are permitted.
6. At the white tent you will be instructed where to leave the "Goodie Boxes". The team members will receive "Goodie Boxes" after the Commissioning Service is over.
---

Teen Missions will have protocols in place to protect team members and leaders. Those traveling overseas will require a negative PCR test in order to travel.