Linda Evans Car Fund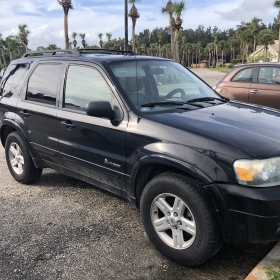 Six years ago, God provided me with a very reliable vehicle - a 2007 Ford Escape Hybrid. It has served me well for my first 4 years at Teen Missions, but my trusty jalopy is now in it's golden years. It has over 216,000 miles and is beginning to have little problems crop up. I'm not sure if it is truly reliable for any more long trips. As a faith supported missionary, I am sharing my need with you. A donation of any size will help me reach my goal. I am trusting God to provide the funds needed before my current ride goes to that great junkyard in the sky! Will you consider being part of God's provision?
All donations are tax deductible.