Jahswel & Cheyenne Mpagaja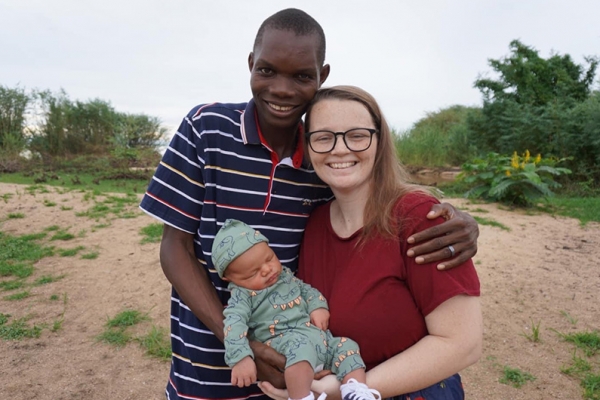 Cheyenne was born and raised in California, and is a third generation Former Team Member of Teen Missions. Her first team was to France when she was 12 years old, where God opened her eyes to realize her love for people, and a seed for missions was planted in her heart. From there she went on two more summer teams to Nicaragua and Bulgaria which made her love for missions grow. After high school she joined Teen Missions BIBLE, MISSIONARY & WORK (BMW) Training Center where she learned and experienced the forgiveness and love of God in a way she had never known before. In 2017 she served her internship in Malawi, Africa, where she taught at the BMW school and did office work at the headquarters in Chipoka. Returning home from Malawi, Cheyenne wrestled with what to do next, until the Lord made it clear that she was meant to be on staff with Teen Missions and go back to Malawi. So she returned in September 2019, and is now teaching at the BMW school and coaching volleyball. She also serves as the Administrative Manager for the Matron Unit ministry in Malawi.
Cheyenne met Jahswel Mpagaja, at the base in Chipoka and they were married in 2020. Jahswel surrendered his life to Christ as a team member, joined BMW, served his internship, and is now serving on staff in Malawi as a teacher at one of the BMW schools. Cheyenne and Jahswel are excited about their future together serving the Lord wherever He may take them.
Anniversary

Birthdays

Jahswel – June 2
Cheyenne – December 27
Jedidiah – December 31
Prayer requests:
Wisdom to grow the Matron Unit ministry

A hunger for more of Jesus

For Jahswel and Cheyenne to grow closer to the Lord and to each other

For them to trust the Lord with their future