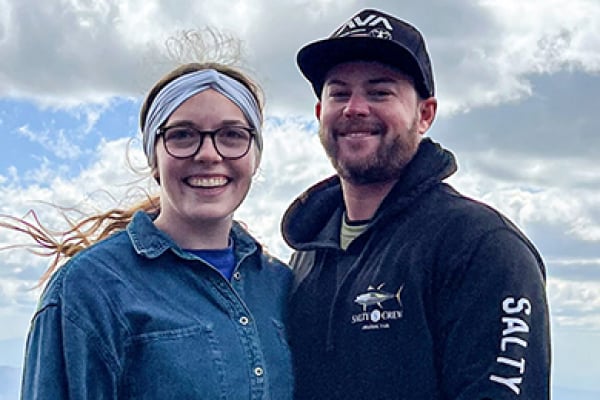 Joel and Emma got to know each other at their church. After a few years of friendship they fell in love and got married in April of 2023.
Joel and Emma have a passion and excitement for reaching youth for Christ. They're blessed to be able to serve as team leaders, and look forward to the summer mission trips every year.
In his free time Joel enjoys working on cars, mountain biking, hiking and surfing. Before serving with Teen Missions he owned his own lawn care business, this equipped him well to serve on the maintenance team.
Emma works in digital marketing as well as managing video projects. She's blessed to be able to co host Wholly Devoted, a podcast for teen girls. When she's not in the office, she enjoys hiking, hanging out with friends, playing guitar and surfing.
Birthday

Joel—January 9

Emma—September 27
Prayer Requests
Spiritual Growth and Faithfulness

Creativity at Work

Anointing of the Spirit for evangelism opportunities and summer teams