Timothy & Christi Chaffee Newsletter (Fall 2020)
Warm greetings from our family to you!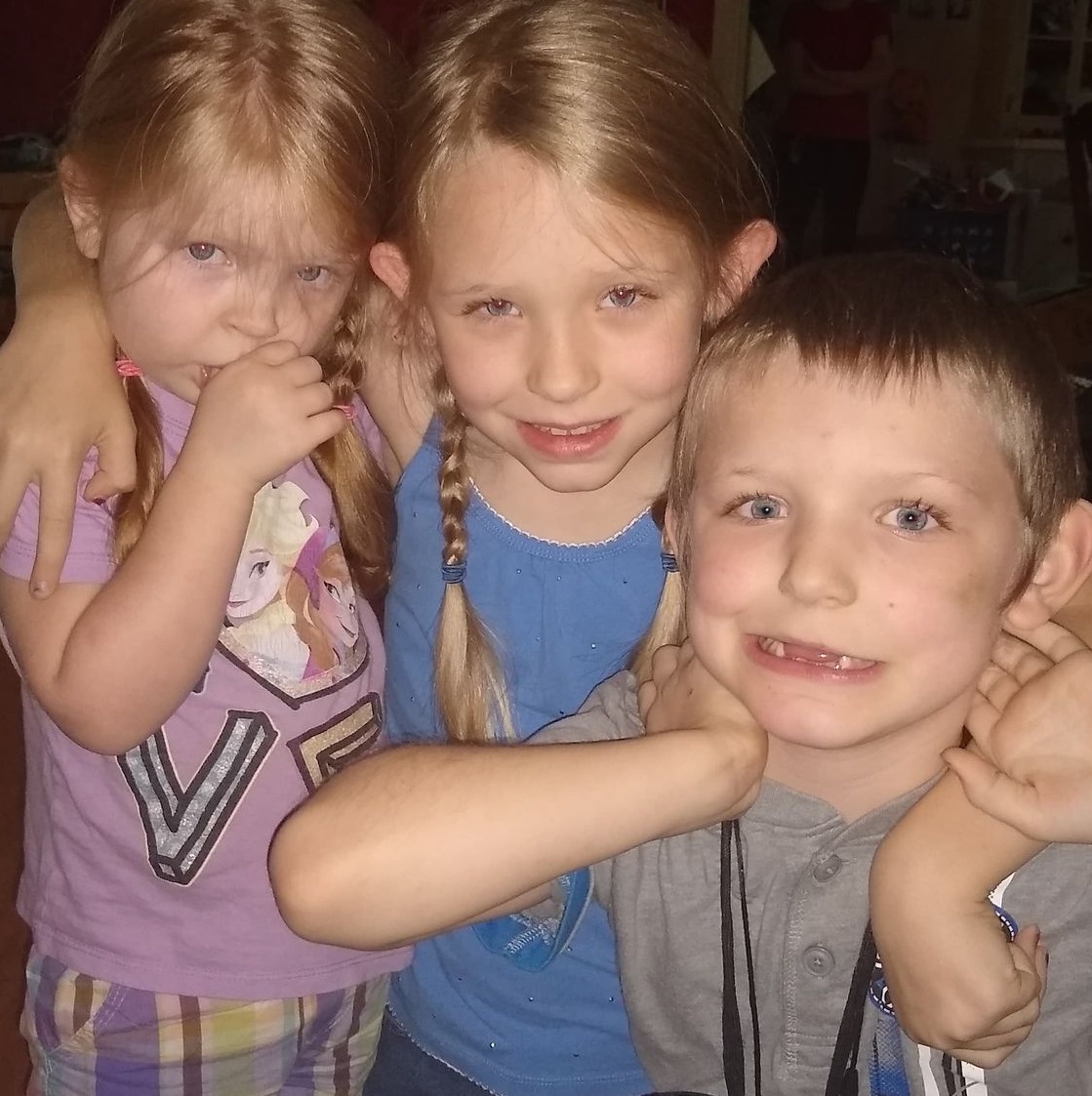 We ask you to sit back as we journey through the past few months.
Brielle is particularly animated and expressive in her facial expressions and body movements. She loves dancing and trying nearly anything she sees anyone else doing, but especially following in the footsteps of David and Rebekah. She also enjoys bringing laughter to others and snuggling.
David's thriving through homeschooling this year —which has opened our eyes to David's remarkable understanding of geographical locations from continents down to some states. He also seems to enjoy various cultures. There's no struggle learning history and sitting through some literature with David.
Rebekah spends her free time role-playing family (grandparents, parents, and children) with her siblings, dolls, and stuffed animals. I'm confident some of this is due to having another cousin born August 1st whom she adores. She also follows in my footprints and enjoys building and playing out different scenes with her Lego sets.
Most of Christi's time is spent homeschooling Rebekah and David, except for the weekends when we're able to spend some quality time as family. I spent time repairing our air conditioning, because trust me, you don't want to be caught in the heat of Florida's summer with a broken air conditioner. Thankfully, it's fixed now. I've also begun reconstruction in my Lego city.
Personal Involvement
As you may recall from our last newsletter, I mentioned part of my responsibility was replacing damaged fence lines for our volunteer and staff housing which I continued advancing forward in. Teen Missions also purchased some mobile homes for a few empty lots we own which we've been busy preparing for move-in status. We already have two staff ladies who are excited to move in.
While driving home from Oregon during deputation earlier this month, Christi excitedly took it upon herself to maximize bathroom stops by placing Teen Missions business cards and summer teams brochures in restroom stalls. We pray through this that more people will be aware of Teen Missions and will see their lives changed—as well as the lives of others.
Summer Testimony
Instead of sharing a testimony from a youth this newsletter, we decided to share a testimony of how God personally worked in our lives this deputation. Each year, our family drives to Oregon and back during deputation. Little did we realize how different our trip back to Florida would be this year and how God already orchestrated things to work together before we realized there was even a need for it. After taking turns driving through the night and into the morning of September 5th—on the highway through Nebraska, we realized the vehicle was making an unsettling sound and was overheating. We took the upcoming exit with a gas station. Once we reached the stop sign at the top of the ramp, our van shut off. I was able to get it pushed to the side of the road out of traffic's route and opened the hood to find the engine coolant was near empty, even though we'd filled it just weeks earlier. We decided the best thing was to wait for it to cool and then add water to the reservoir to at least get us to the gas station on the other side of the overpass. As we waited a gentleman pulled over and added some prediluted coolant he carried in his vehicle and waited till our van started. When we made it to the gas station and parked, we realized the coolant was nearly gone again. I went into the gas station and inquired about the closest mechanic, only to be told there was none in the town we were in. They gave us the phone number of a mechanic who came to the gas station and worked on vehicles in the parking lot. We called the number and waited. Upon assessing the van he informed us it would not make it to Florida and informed us of a car dealer nearby. He also did not charge us any money for his services. During this time, the gas station we had stopped at prepared a large pepperoni pizza free of charge for us. Directly across the street was a motel where Christi was able to purchase a room to get her sister, who was driving back with us, and the kids and her out of the heat while I looked for another vehicle.
After eating lunch, I walked to the nearest car dealer and found out they'd closed only a half hour earlier. It was Labor Day weekend and I planned to be back to Teen Missions by Tuesday morning. We really didn't know what to do except pray and keep searching. My sister-in-law found information for a car dealership online that was 17 miles away, but the town we were in seemed to have no public transportation that we were aware of. When speaking with the dealership they'd told me that they were already closed, but they did have a vehicle that was close to our specifications and upon finding out that we had no transportation they even offered to pick me up from the motel and drive me to the dealership to sell me the vehicle anyway. God cares about the small details. Just a day before leaving Oregon, a couple gave us a substantial amount of money to use however we decided and some of that money we put toward our new-to-us vehicle, which seems free of any significant issues. We were able to pay for the vehicle in full without using credit just hours after finding out we'd need another vehicle. Praise the Lord for His provisions!
Overseas Testimony
Zimbabwe's severe economic crisis caused hundreds of thousands to leave their homes. Peter Putsoneyane, staff with Teen Missions in South Africa, shared this, "People from Zimbabwe are here in South Africa because of the economy in their country." Due to a lack of proper documentation children of Zimbabwean immigrants are often unable to attend school. "We praise the Lord for the Sunday schools that we are doing here in South Africa with the Zimbabwean refugees. We go to different places, the squatter camps. Then we gather the kids. We teach them the Word of God. We teach them phonics. We teach them their letters and words because most of them are not attending the school. The memory verses that we teach them everyday are shared with their parents. We see the great impact here in South Africa." Teen Missions' Sunday schools enabled these kids to hear the Gospel and learn basic phonics. "We thank the Lord that we are assigned to be here as a heavenly kingdom ambassador to serve people from all over that are coming here to South Africa. And we are so blessed to serve the kids and the parents that are from Zimbabwe."
Thank you for all of your support! You may not always see the impact of your prayers and financial support like we do, but we are grateful for each of you and assure you they make a difference in our lives and the lives of others we get to minister to as well!
In Christ's Love,
The Chaffee Family
Praise
Praise for God's provision!
Prayer Requests
Pray for continued support of Teen Missions and our family.
Pray for Christi and me to balance and prioritize everything we are involved with.
Pray for Christi as she is home-schooling Rebekah and David.
Pray for Rebekah, David and Brielle to have increasing desires to learn.
Pray for David as he is seeming to take more interest in spiritual matters. He is 6 years old and we want to be able to share with him in a way he'll understand and discern when the time is right to do so.
Pray for our health and safety in all we do.
Pray for me as I am having pain in my wrists. I finished an inflammatory medication, but the pain persists. The doctor says I'll have an appointment where they may explore the possibility of rheumatoid arthritis.