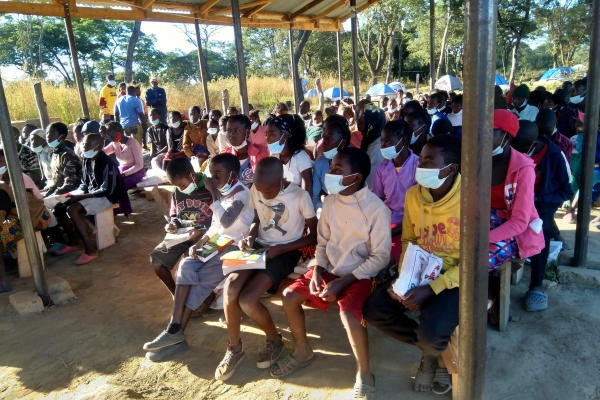 Lufwanyama Boot Camp
Greetings in the wonderful name of our Lord Jesus Christ,
This month we were able to hold Boot Camp. We had 27 leaders and 154 team members creating six teams. When we finished setting up the Obstacle Course we picked up the kids, and the numbers were astounding to us. So many kids wanted to participate in Boot Camp that we barely could manage the resources we need to provide for all the kids. We had 34 extra team members and nine extra leaders.
We thank God for allowing us to reach more souls for His Kingdom. We have had 32 people come to know the Lord through Boot Camp. The kids are thrilled to be at Boot Camp after missing a year due to COVID-19.
Our goal for the next week is to continue training the kids in their remaining Boot Camp classes. We are hoping to start working on the staff house and the BMW kitchen pavilion. We are also planning to build a toilet as well.
We thank you for all of your support and prayers. Please continue to pray for us. Please pray that many would come to Christ through Boot Camp. Please pray for us as we teach the kids through Boot Camp and as the leaders continue throughout their project time. Please pray for our safety and the kids' safety. We pray that God would bless you in all your ways.
In Christ's Service,
Oscar Chama