Relentless Youth Retreat
Relentless in our pursuit of Christ and reach others for Him — 1 Corinthians 15:58
This event is an interdenominational youth retreat for the weekend of January 13th-15th, 2023, hosted here on our 250 acre property on the Space Coast of Florida. This year's theme is Salt and Light as per Matthew 5:13-16. You will attend five classes taught by current missionaries, participate in three scheduled recreational activities around our property, and worship together in the evenings at our rally program.
During your free time, you and your youth group are encouraged to take advantage of the many amenities our property has to offer! Kayak or canoe, walk our trails, play volleyball, go fishing in the three lakes (bring your own equipment), have fires in the fire pits, shop at our camp store, play Gaga ball, play Frisbee golf, etc.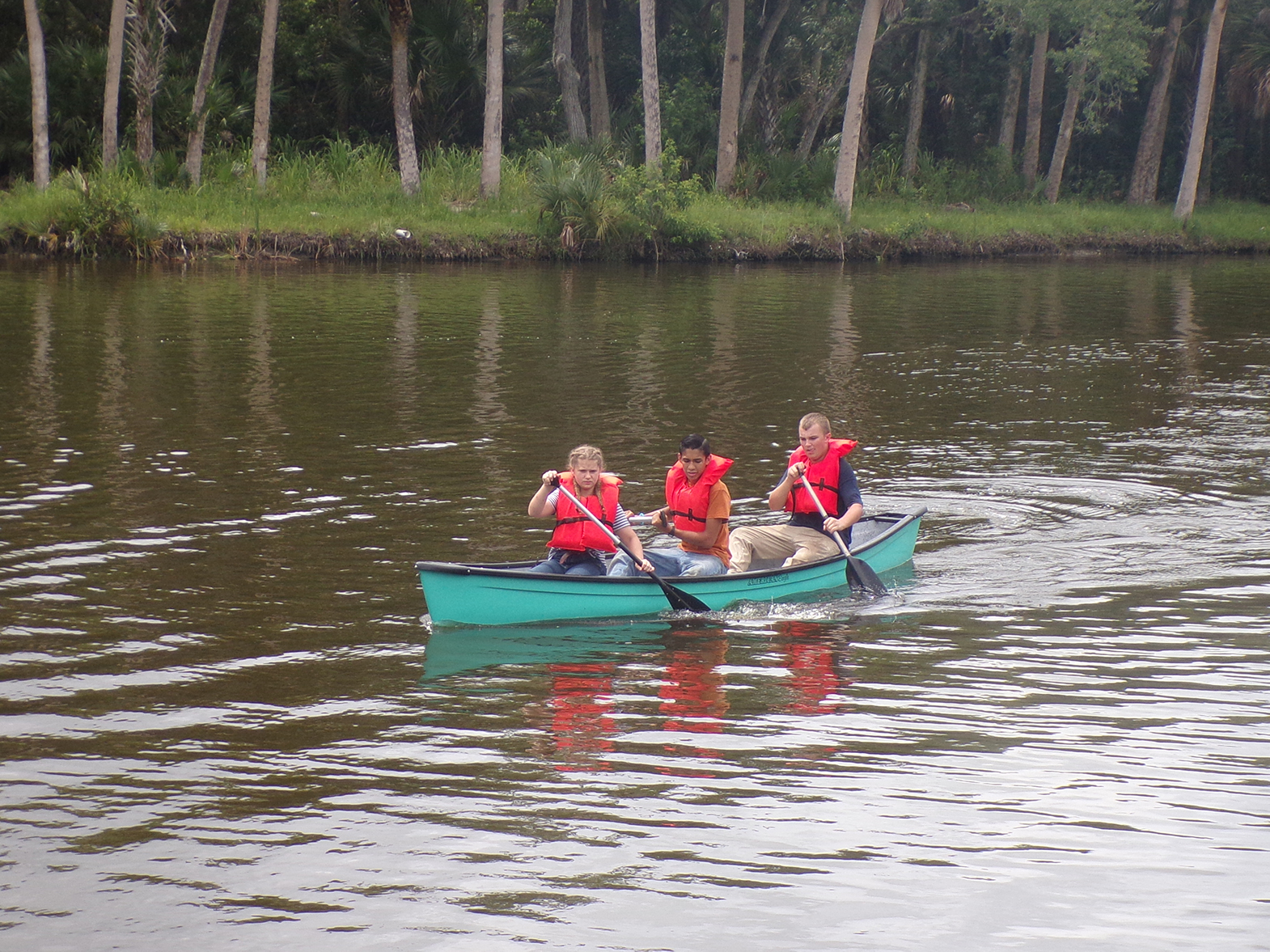 Housing and meals are provided by Teen Missions the entire weekend for a cost of:
$65 per person (6 meals, housing in dorms, and a T-shirt)
BACKGROUND — Why RYR?
Passion for Youth — Our staff and students have answered a call from the Lord to full-time youth/missions ministry. We want to join with you, as local youth leaders, in seeing how we can encourage, train, and motivate youth to step out of their comfort zones to find opportunities for local ministry impact throughout the year.
Refresh Youth Leaders — Our prayer is that RYR could give youth leaders an ideal opportunity to:
Build closer relationships as a youth group

Mentor and enjoy your youth as we provide the organization, workshops and activities so you can focus on them.

Encourage spiritual growth through times of worship, prayer and private time with the Lord.

Enjoy a variety of games and outdoor activities where fun memories can be made and energy spent in a positive way and, God willing, 'reset' the sense of excitement and adventure in coming together to seek and serve the Lord.

Challenge teens to be an 'example of the believers' and take steps now to brainstorm ways to engage in local outreach within our churches and communities.
Sharing our Blessings — We at Teen Missions have been blessed with a beautiful 250 acre property full of forests, lakes, trails, a swimming pool, and other amenities. It belongs to the Lord and we want to be good stewards to share it year-round as a place where you can bring your youth, away from technology, in order to better hear what the Lord might be saying to you as individuals and as a group.
Build Partnerships — Let us work together as those called to youth ministry, seeking to encourage, strategize, and seek the Lord for the lost of our own Judea, Samaria, and the uttermost parts of the earth.
We are inviting youth groups to come and participate, and we would LOVE to have you join us! This is a unique opportunity for fellowship with believers and to be discipled. To register your youth group for the event, please visit this link: Register NOW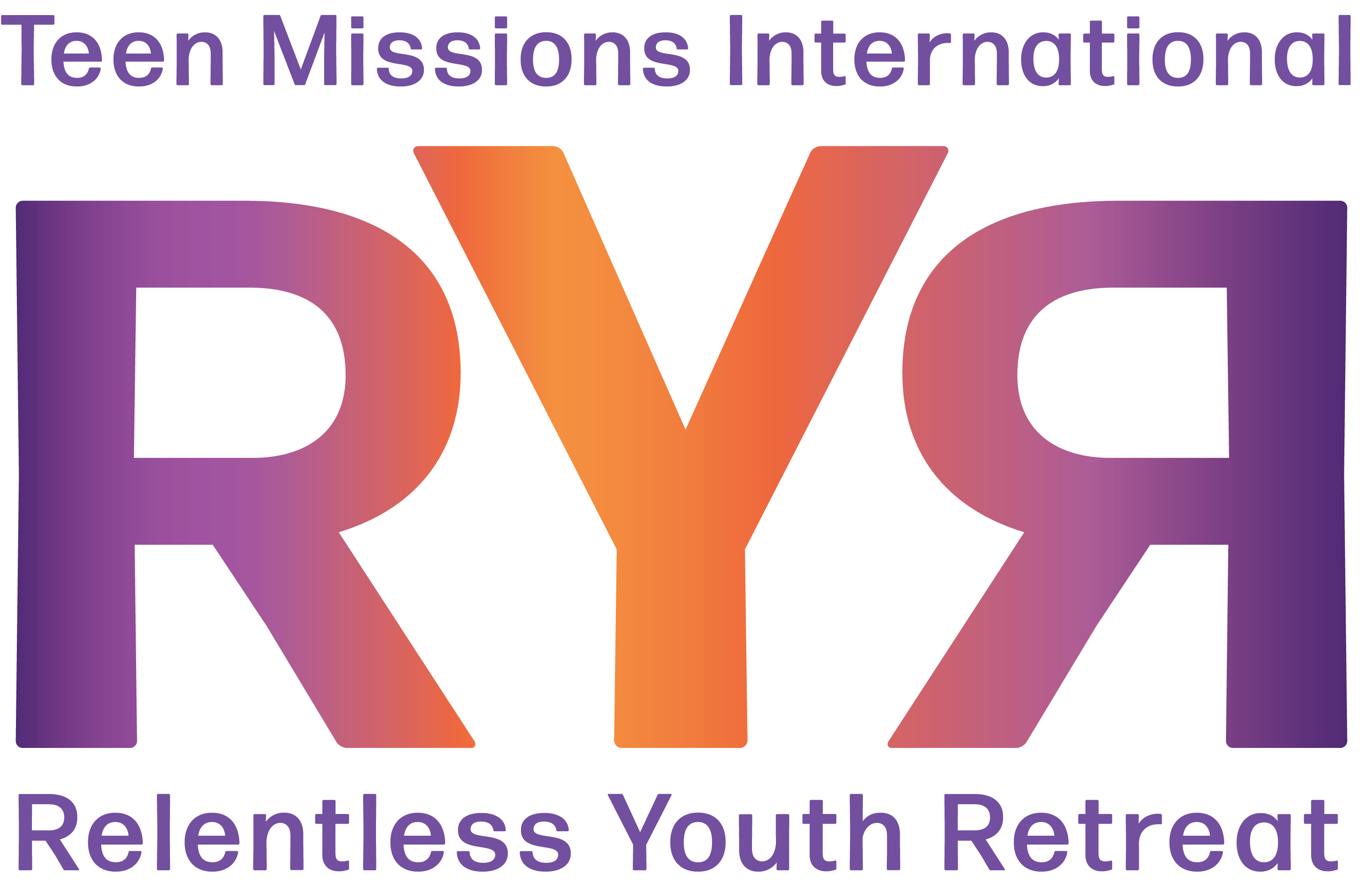 If you have any questions, please do not hesitate to give us a call.



RYR Schedule:
Friday, January 13:
Arrive/Settle: 3pm-4:30pm

Meet with Leader: 4:45pm

Supper: 5:30pm-6:30pm

Worship Rally: 7pm-8:30pm

Free Time: 8:30pm-10pm

Lights Out: 10pm
Saturday, January 14:
Personal Devotions: 6:15am

Breakfast KP: 6:45am

Breakfast: 7am-8am

Workshop - Foundation: 8am-9am
- The groundwork for your mission
Youth Leader Class: 8am-9am

Workshop - Abide: 9am-10am
- Relentlessly seeking Christ
Canoeing/Kayaking: 10am-11:30am

Lunch KP: 11:45am

Lunch: 12-1pm

Youth Group Time: 1pm-1:30pm

Workshop - Reality: 1:45pm-2:45pm
- How do I reach my community?
Youth Leader Class: 1:45pm-2:45pm

Workshop - Boldness: 2:45pm-3:15pm
- Strength for the mission ahead


Field Games: 3:15pm-4:30pm

Free Time: 4:30pm-5:30pm

Supper KP: 5:15pm

Supper: 5:30pm-6:30pm

Worship Rally: 7pm-8:30pm

Free Time: 8:30pm-10pm

Lights Out: 10pm
Sunday, January 15:
Personal Devotions: 6:15am

Breakfast KP: 6:45am

Breakfast: 7am

Worship Rally: 8am-9am

Mission Trip Opportunities: 9:15am-10am

Missions Tour/Run from the Devil: 10am-11:15am

Pack up/Clean up: 11:15am-11:45am

Lunch KP: 11:45am

Lunch: 12-1pm

Check Out