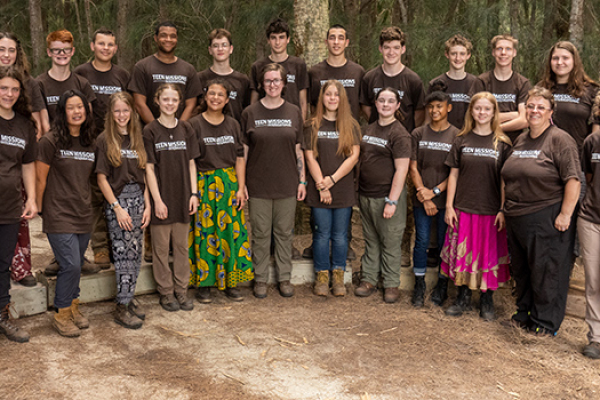 Greeting from Santa Cruz!
Greeting from Santa Cruz!
On Monday the 19th we successfully and painlessly, save a few tears leaving our new friends, relocated from the Teen Missions base in La Mosquitia to the base in Santa Cruz. After a three hour drive both in and on a small caravan of trucks, we transferred into a bus to make the eight hour connection drive through the lush and spacious mountains of Honduras. We were blessed to see and experience a variety of different cultures and we passed through each new town. From the vast plantations of palm dates to the bustling streets of an inner city, the team was never short of things to gaze in wonder over.
The travel was bittersweet, however, as all the teens had to say goodbye to the teen missions students in La Mosquitia that they had spent the last few weeks forming bonds with, bond which will not easily be broken.
The last few days of the boat circuit were even better than the first few. Our team was growing accustomed to the routine and always looked forward to playing pato pato ganzo(duck duck goose) with all of the smiling, excited faces of the Honduran children.
We were also presented with the opportunity to spend some time on the beach in one of the villages, and drink the water from freshly picked coconuts! One of the highlights for cuisine was the traditional Honduran meal of whole fish with rice and salsa that the students made for us upon departure.
With our return to Santa Cruz, we are excited to start our final work project, planting a pineapple field! That will only be done for a couple days though, then we will be having our sightseeing and souvenir shopping days. While much money was spent on snack food, most all of the team members still have some money remaining to purchase some sort of souvenir.
We greatly appreciate all of your prayers as we continue to look forward and present at how God is working in the team member's lives.