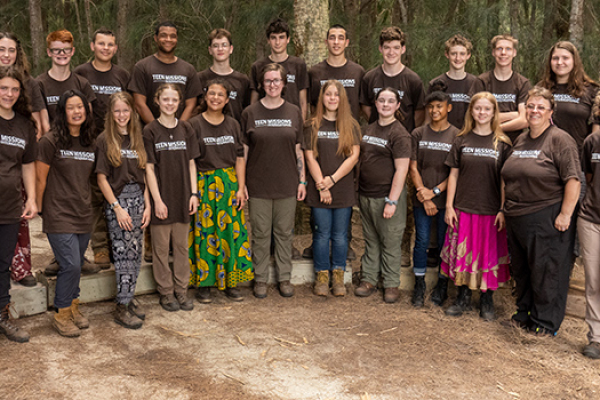 Hello from Santa Cruz!
We have successfully switched from evangelizing on the boat circuit to planting pineapples here in Honduras. The team went to a local field to pick pineapples to plant in the new field on the Teen Missions base at Santa Cruz. After picking the pineapple's offshoots, the team was able to try some fresh pineapples that they had picked. They were delicious, and the team has been enjoying eating fresh pineapples since Tuesday. Wednesday morning the team took the picked offshoots and started planting them in the new field. The team has been working speedily and swiftly to get the pineapples planted. So fast, that the team went back out to the pineapple field Wednesday afternoon to pick more offshoots to plant for the work day on Thursday. Overall, the team has been enjoying the change of cooler weather and the mountain view here at the base.
Please be praying for safe travels as we will have time to go see a beautiful waterfall in the upcoming days and safe travels back to Florida.