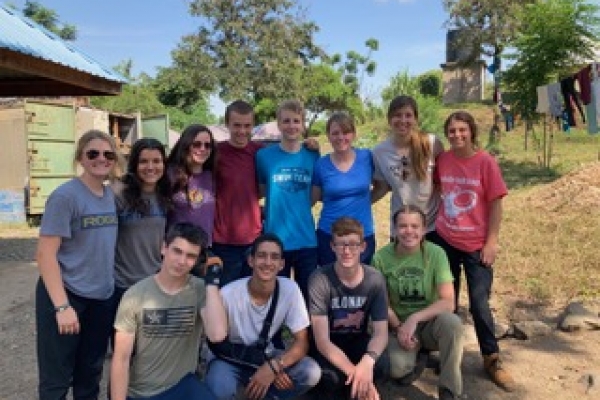 Greetings from Tanzania!
Greetings from Tanzania! This is Anya Hockenberry with a team update on July 5th, 2021.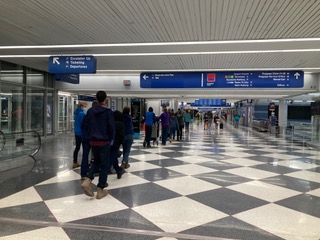 Foot washing will begin July 12th, team members learn about the everyday lives of missionaries; that is their project for right now. Today, team members went with BMW students and staff members to the bean fields, learning how to harvest and peel beans. The cool morning air made the work enjoyable, and the huge pile of stalks testified to their work. The staff and students have an evening service after dinner, and last night, we joined them for worship and the Word.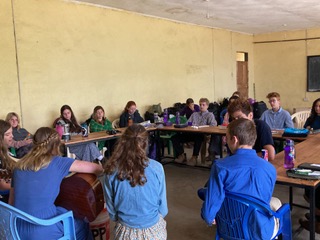 Usual Teen Missions studies have continued. On Saturday and Sunday, Mr. Josh supervised quizzing, which tests Bible memory. At this time, team members have memorized more than half of the 40 verses. Former team members usually quiz out first, but by Sunday, first-timers were jumping up just as much. Kayla S recited Joshua 1:9 each round, and Simon O successfully said the Roman road in thirty seconds. Selah E is especially good at jumping up quickly and taking her time with verses. Also on Sunday, we practiced our presentation, singing songs with motions, performing dramas, testimonies, and worship. After a week, we'll visit churches and share the presentation with them. The team favorite is "Yesu Ni Wangu," a song in Swahili. The BMW students helped them brush up pronunciation.
On Saturday, we had a blessed worship time. Nathan E was on bucket drums, Kayla S played ukulele, Ellia M and Abigail H harmonized, and Josh H and I were on guitars. On Sunday, we had an in-house service, where Ellia M shared a song she wrote, and Ms. Deborah spoke on the origins of missions. After each evening devotions, we sing "Lord, You Are More Precious Than Silver," our team song.
The KP team has gone over the moon over and over again! For the Fourth of July, Abigail H and Hudson H made pulled pork sandwiches on homemade yeast buns, potato hash, watermelon, and Texas sheet cake. We sang the national anthem, and some dressed in country colors. Today, for lunch, Mia O and Sadie H worked for two hours on buttery biscuits using pastry techniques. Dirty dishes and sunny smiles abound.
The team has been mostly healthy. Tanzania night temperatures are chilly, and during the day, dust turns boogers brown. When the team spends all day in the fields, they tend to sneeze at night.
Several team members are learning guitar and ukulele, as instruments and teachers are readily available. Thank you for your diligent prayers! God bless.
"Hello family! I hope you are doing well. Tanzania is really fun, and it is insanely beautiful here. I saw some monkeys having a great time, but I miss you all. Love," -Lydia J.
"Things are going great in Tanzania; it is such a beautiful country! I'm excited to go out next week and do foot washing and play with the kids. It is pretty cold in the mornings but feels great during the day when we work. Love and miss y'all so much!" -Allie T.
"Hey there! My name is Ellia M., although apparently in Tanzania, 'Ellia' means 'Elijah' in Swahili, so I'm not sure how to introduce myself anymore! God has been very present with our team this past week, and it's amazing to see Him working in our team members' hearts! We've had the opportunity to delve into Scripture with the BMW students here at the base and speak/play with some of the Maasai children living close to us. Africa is beautiful, and we're so thankful to be here and work hard to improve the base. I love you, family and friends! I can't wait for Chai tea and snickerdoodles!" -Ellia M.