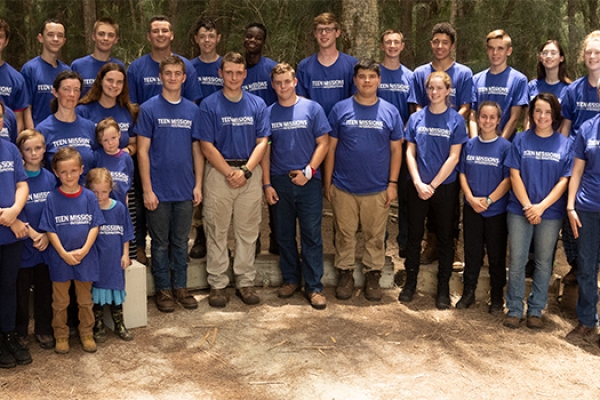 Hello From Puerto Cayo!
Hello From Puerto Cayo!
We have officially been here for one week and we are very excited at all that has happened here. We have been slowly improving the property where we are staying by tearing up grass and weeds, picking up trash and digging some trenches for pipes. The work may be repetitive but all the kids are making the most of it by switching jobs and working with everyone. One thing that makes our days sweet is an ice cream man that comes everyday at lunch time and he brings this amazing coconut ice cream that the kids really enjoy. One of the leaders on the team had a birthday this past week and the national staying with us got a birthday cake and we celebrated their birthday. The kids are really enjoying ministering to anyone that comes on the property and one day we ended up playing a soccer game with a couple of Ecuadorians. The kids really tried to play with their boots but they couldn't outrun the natives. We also played a game of capture the flag on saturday night as a fun night. Everyone had fun and there was definitely an atmosphere of competition. This week we hope to plant trees on the property and work on some presentations we can do when we go out to minister in town. God is going to do amazing things through these kids this summer and we can't wait till the next update!