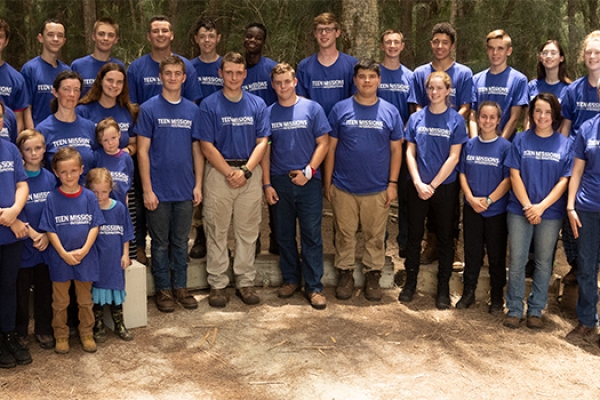 All is well here in Puerto Cayo, Ecuador!
Dear friends and family,
All is well here in Puerto Cayo, Ecuador! We have had many exciting experiences recently, from a flood in the kitchen/girl's room to an overnight in Pacoche. Tuesday morning all was going smoothly until Levi rushed over to me and announced that the room was in fact flooding. We ran over to see that a small waterfall had formed, spilling water from the cistern upstairs into our living space. It was quite a sight to see everyone filing in with buckets, brooms and mops to save our luggage and mattresses from getting soaked. Everyone handled the situation wonderfully, as an assembly line was quickly formed with Jordan scooping out water into buckets which was then transferred outside. Ethan Caron sacrificed his towel, a valiant effort that ended up being in vain for the towel was no match for the rushing water. Fortunately, the water was shut off and the situation was put under control as we ate breakfast and mopped up afterwards. Everyone exemplified a great attitude and simply laughed at the predicament. Savy optimistically pointed out that it was probably the cleanest the floors have ever been. After the small hiccup, work was resumed and they continued work on the foundation for the kitchen and the soccer field. They worked together very well with the Ecuadorian youth group that came to help in our endeavors, not letting the language barrier prevent them from forming fast friendships. After ending the day with great devotions, guy and girl Bible studies, and worship, we settled into bed to prepare for the coming days. We left the next morning for Pacoche, where we would be taking an amazing trip to see the town of San Pedro while standing on a mountain peak with a lighthouse overlooking the ocean. Getting to watch the humpback whales as they breached the surface of the water was an amazing display of God's beautiful creation and is a memory that will last forever. We were also able to go to two different kids clubs and perform our presentation for them, both of which went wonderfully. It is evident that Mary and Natalia have a gift for the dramas and puppet shows as they entertain the children with happy smiles on their faces. Everyone's favorite part of the trip is getting to play with the Ecuadorian children after the presentation, whether it be a game of soccer, basketball, or "fuego la montaña." Another highlight was the hike into the jungle to see the amazing wildlife and foliage here in Ecuador. The guide coaxed a giant tarantula out of his home, much to the dismay of some of the girls. We all posed for a picture next to a massive, ancient tree and enjoyed all the stories and history behind many of the tropical plants. We praise God for such a successful week and are looking forward to our final week here. We appreciate your prayer and support and are so excited to see you all again.
Dios te bendiga,
Victoria and Taryn
A word from the kids
"God is doing great things here in Ecuador. I am having a lot of fun working, evangelizing, hanging out with friends, and eating muchos helados! I miss y'all but I will see you soon." -Savannah B.
"Doing well and spreading the Word of God. Having fun and miss y'all!" -Michael L.
"We are having fun, making new friends, and sharing the Gospel!" -Josh C.