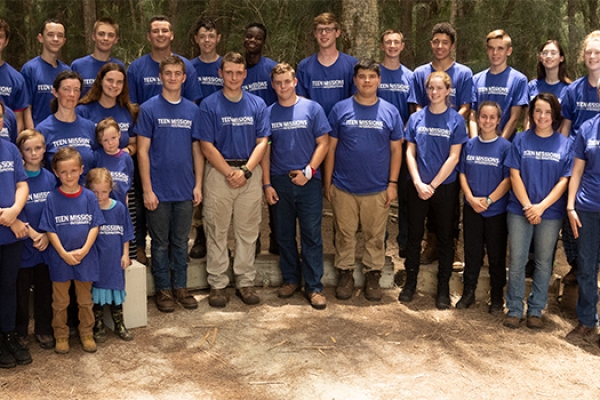 Life is good here in Puerto Cayo!
Dear friends and family,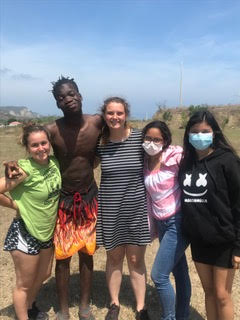 Life is good here in Puerto Cayo! We have had an incredibly eventful weekend. Our hosts threw us a big going away party and we celebrated our time here with around 80 kids from Manta and Pacoche. The day started off with a bang as the Pocoche kids each had a gift of chocolates in a cute basket for our kids. The chocolate didn't last long but the little basket containing the note "Thank you for serving in Ecuador, Josue 1:9" is a memento of their kindness and hospitality that will be treasured for a lifetime. After gifts were passed out and "Gracias's" were said, we played games like "Mundo Loco," an Ecuadorian favorite, and a giant game of catch with sheets and water balloons. After these fun icebreakers, the swimming, soccer, and basketball games commenced. Joshua C. enjoyed playing games with the kids while Ethan F. joined a chaotic game of Marco Polo in the pool. It was easy to spot the Gringo's as most of them sported a sunburn or farmer's tan, despite the abundance of sunscreen applied. After the brief intermission of lunch and ice cream, the festivities resumed while Mary and Natalia were given makeovers and new hairdo's by the girls from Manta.
The end of the day came all too fast, as pictures were taken, sad goodbyes were said, and busses were loaded for the trip back home. We all piled in the back of our trucks and took off, each with our own great memories. The next day, we went to Monte Cristi for a day of sightseeing and shopping. "Wakey wakey" time was bright and early as we had a busy schedule ahead of us. Carlos, our host and friend, first took us to a cool museum full of the history and culture of the Ecuadorian people. Although the words were unable to be understood, the visual art and sculptures contained powerful messages that surpassed the language barrier. After a yummy treat of shaved ice, we headed toward the bustling downtown area where we spent the rest of the morning shopping. Levi proudly wore his iconic Panama hat while Siah and Ethan C. rocked some new sunglasses from the street vendors.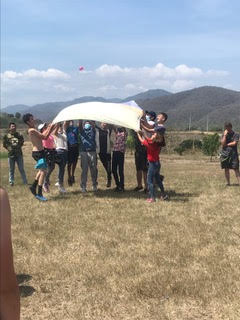 Afterwards, we headed back for a good lunch by the beach where some of our more adventurous kids tried some very interesting seafood dishes. We all enjoyed lounging by the beach while Savy and August collected cool rocks and seashells and Dade and Thomas braved the cold ocean water. That night, we switched the leaders for the guy and girl Bible study enabling each group to get a different perspective for the topic at hand. We are so thankful for the great weekend and are excited for our final week in Puerto Cayo before we head off to Quito. As always, we thank you for your prayer and support. Know that you all are in our prayers as well.
Dios te bendiga,
Victoria and Taryn
A word from the kids,
"I enjoyed the shopping and the stores. Saw really nice hats. P.s. Nellie, Tim says he loves you and misses you." -Kaleb C.
"I love it here, I can't wait to go home, but I am going to miss this place." -Ethan F.
"The trip is going well. God bless everyone back home." -Thomas C.