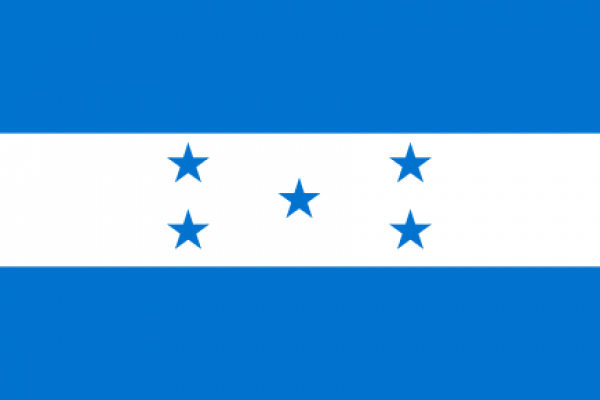 Today is our last day in Santa Cruz.
It has been a nice time being here over the past several days.
Along with our regular Bible study, classes, devotion and library times, we also had the opportunity to do several different work projects. The climate here is a little cooler than La Moskita, and we have enjoyed the change, although we miss our friends we said goodbye to on Tuesday.
Wednesday we celebrated another birthday (Candice C.). We surprised her with a piñata to celebrate her day to close out the evening. Everyone enjoyed watching her do her best to get into the piñata to free the candy!
Thursday we enjoyed a sightseeing time, visiting a waterfall about an hour away. After having a time to swim and play in the water, we hiked about 5 minutes to view the waterfall which was beautiful!
Friday was spent mostly packing out and getting ready for the next part of our trip. Saturday we leave for San Pedro Sula for souvenir shopping then we'll be staying at a hotel near the airport. Early Sunday morning, we leave for Florida to begin debrief.
The summer is quickly going by, and we have cherished this time together. Pray for safely as we travel and that our team will finish strong and grow each day in our walk with Him.
Here are some testimonies from our team:
Ethan P.
What's good!? My name is Ethan, I'm on the Honduras team this summer. I learned that we need to be grateful and we need to be patient.
Jess D.
This trip has allowed me to have a greater appreciation for God's Word and for His presence. I've struggled with anxiety for years, and although I still struggle, it is so much better. I am grateful for the people, the events, the challenges, and the blessings God has given because it has allowed me to put my faith into action.
Luke W.
Our trip is almost done! I have really enjoyed this summer, especially playing with the children and have grown a lot over this past month and a half. I am grateful for the team, and I am so thankful for those I have met.
Samuel G.
As the summer comes to a close, I can most definitely say it's been one to remember. I'm very thankful for all the amazing people I've had the the opportunity of meeting and friendships I've found. Presenting for the kids was an awesome experience as well as working on the base. I'll be missing the wonderful people of Honduras.