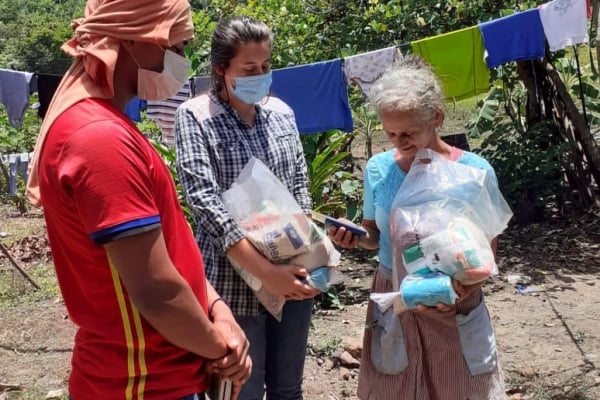 Covid-19 Relief Ministry in Honduras
We thank our Lord for giving us the privilege of serving and serving others. During the work time, the youth carried out different cleaning activities in the building, planted beans, painted the dining room area, and also cleaned the garden, packing supplies and making bread to sell and to raise funds to distribute food to people in need. Also on Wednesday, July 8, they went to the community of La Tigra to deliver 56 provisions to low-income families. It is worth mentioning that the funds invested in these foods come from the bread sales activities carried out by the BMW students, as well as donations received from some churches and friends of the base.
Regarding the ministry, the youth continued with the time of prayer and evangelism via telephone. Likewise, the day they distributed food in La Tigra they carried out evangelism and prayed for the families.
We ask for your prayers for the families of the students, as some of them have been affected with Covid-19. Also for the staff, students and volunteers at the base, so that the Lord has us in good health and wisdom to make the necessary decisions in these difficult times.