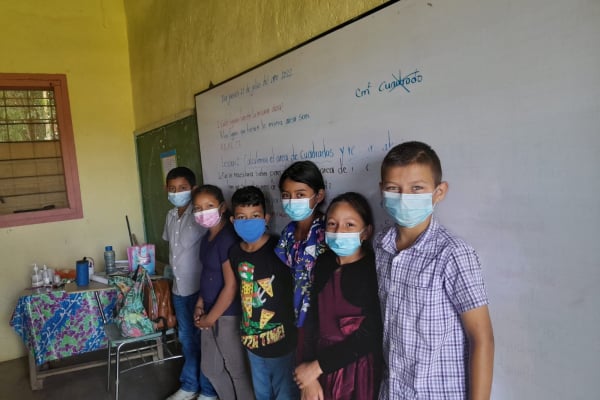 Six kids who accepted Jesus!
The picture is of the six kids who accepted Jesus! Unfortunately, ALL kids in Honduras are STILL required to wear a mask during school EVEN though ALL children in Honduras are also required to have the Covid vaccine! Please pray for these kids!
Thanks to God, our bridge project is finished! Also, the first small "box" bridge is finished. This will serve to catch the rain water and direct it to the creek rather than destroy the driveway, as it has for the past 25 years! We are planning to make one more of these.