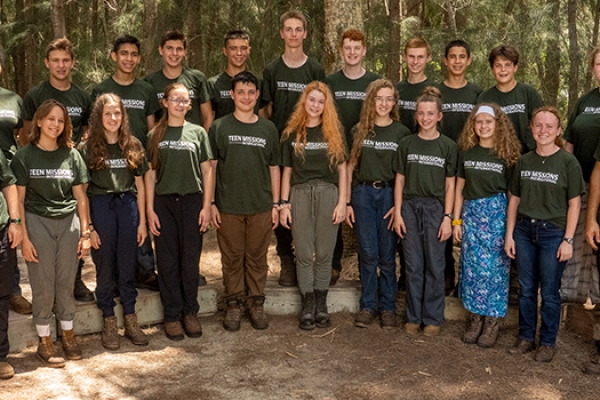 Hello everyone from the MKZF team!
Hello everyone from the MKZF team!
The team is doing great! We are finishing up week four on the field. Preteens came home and we got to serve them by helping in the kitchen. They left today so we have a quiet weekend before first debrief arrives!
The kids are still busy at work! The team recently finished putting the roof on the pavilion. We had two concrete trucks deliver concrete! That was fun and exciting. However, the kids learned a hard lesson about doing things right the first time through it. One section was not done correctly and needed to be torn up and redone. The kids had to mix the concrete by hand, which they enjoy but it is more difficult, and bring it over to the sidewalk location in wheelbarrows. The finished the project just in time for a good Florida afternoon rain storm!
The kids are enjoying their free time of fishing, journaling, and goofing around with one another. They are all shocked when anyone mentions we have only 13 days left with each other. In some ways it feels like was have known each other for years and in other moments it feels like we just got to Boot Camp yesterday!
We, as always, appreciate your love, prayers, and support. We cannot wait to tell you our stories! The team sends their love!