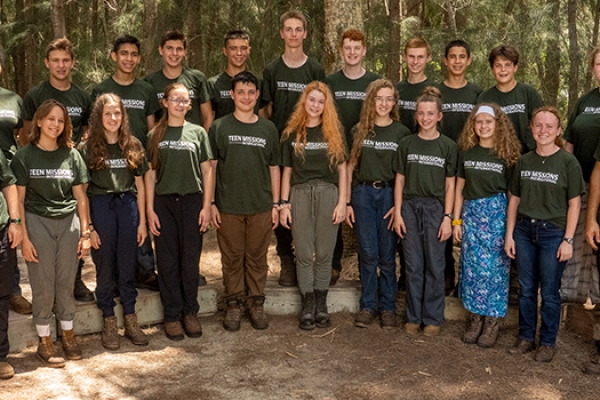 It's been a busy week here on the Teen Missions Florida base!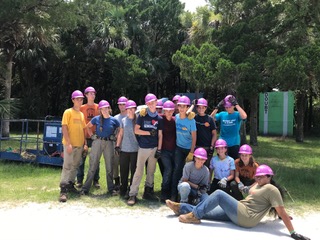 It's been a busy week here on the Teen Missions Florida base! The Preteen teams started to arrive last night for debrief so the base is getting busier and more lively! Our kids loved the hustle and bustle of Boot Camp, so I am sure they are excited to have more people on property.
This weekend we got a chance to socialize with the Dream Team. The teams got pizza, ice cream sandwiches, and a chance to make some new friends. Everyone seemed to love the opportunity to socialize. They had a challenge to make two new friends and learn an interesting fact about each of them. Every single member of this team passed that challenge with flying colors! We got to have evening devotions with them where we worshipped and someone spoke about Jonah. The next morning we also did church together, which was also a nice experience.
These kids are still working hard. They tore down an old rotted pavilion and already finished building up a new one! The base has lots of beautiful palm trees, which creates a big mess when being trimmed up. The kids have been blessing this base by cleaning all of the palm fronds. Today we have finished our countdown to concrete day! They are so excited for the truck to come in so they can finish this sidewalk project.
We got to celebrate another birthday last week for Hudson! This meant we got to do chocolate cake for breakfast! Today in the kitchen, Judah S. and Taryn are having a brownie competition. One made brownies with chocolate chips and one made brownies with Oreos and powered sugar on top. Stay tuned to see which one gets eaten up the fastest!
The MKZF team sends you their love and is praying over you constantly.