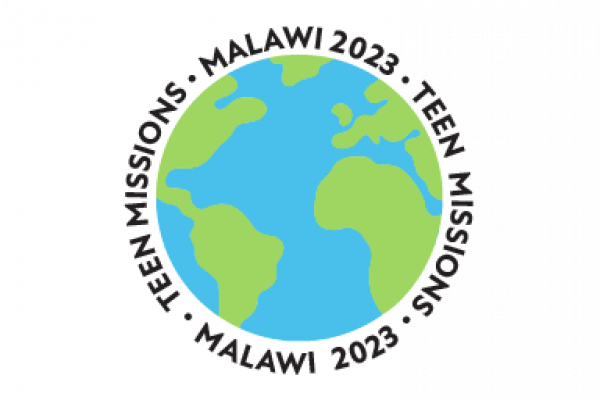 Hello prayer warriors!
Thank y'all for all the praying y'all are doing. We made it back from the Amy Wellman rescue unit yesterday afternoon with no issues. Praise the Lord! The last few days of clinic were very productive. We got to help a lot of people with getting them reading glasses and many medical issues as well. We even got to help the three chiefs of the area we were in. One had malaria and we were able to provide medication for her. Also, us leaders were blessed by meeting with all 3 chiefs at the end of our stay. We were thanked for coming and providing health care and glasses for their people. We were also able to pray with them and some of our kids in clinic even shared wordless bracelets with them too. I love seeing how the kids are more comfortable praying and sharing the gospel with those they were helping. It's a blessing to see how far they have grown in just a few weeks. We had a great time at church today and touring the TMI property here in Chipoka. One of our kids even got to preach in church this morning. It was an amazing opportunity and honor they gave us. We are preparing for our sightseeing day (the safari) and souvenir shopping/swimming days this week. Continue to pray for safety and health for everyone as we finish up our last week in Africa. Here are some pictures and words from the kids.
Eliza M
The past week has been really great. We've been able to give out a lot of eyeglasses and medical help, and pray with the patients. Today we toured the base and I got to hold a baby pig. I'm looking forward to seeing all of you at home!
Rynn R
This past week has been a lot crazy, but I have had an awesome time serving here in Malawi. Not only was it amazing to see how many people we helped with our clinics but it was also an excellent opportunity to share the gospel with the love of Christ. Even though I miss home I am so excited to go sightseeing in Malawi and experience this beautiful place.
Ava W
Time has been flying by here in Malawi, and it's hard to believe that we have already finished our project. Going to bed under a sky full of stars and waking up to a beautiful sunrise has taught me to appreciate God's creation. It has been so special to get to live in all of the kids and to see the looks on people's faces when they get glasses. God is doing great things here, and I can't wait to share with everyone back home.
Joanna O
Africa has been awesome! I've enjoyed it so much! The Lord has worked in so many ways and He has shown me so much. I love this team dearly, and God has brought us together for a purpose and a plan. I love and miss y'all a ton!
Eliannna M
I love Malawi and all of the missionaries and interns! I'm so sad that our time is almost over- I'm going to miss everyone and everything so much. I have renounced the Merried Men and joined the Pigtailed Woman! I was also allowed to sign off people's verses for a little bit today. I love and miss you guys!
Gabrielle D
God is so wondrous! Africa is beautiful. God made the sunsets I see each night, the whispering cold felt by starlight, and the fellowship of friends found by day. I love the opportunities He has given us to help others, and strong bonds found with the Malawian people.
Rachel K
These past few weeks have gone by so fast! Gid has taught me so much and really opened my eyes through this trip. I've met so many cool people and made amazing friends. One of my favorite parts were evangelism, I got to hold and play with the cutest kids, bandage open wounds, and test countless eyeglass patients. I'm not ready to say goodbye to Africa!
Callie P
Africa is amazing as I knew it would be. God is doing so much in and through all of us. We have been able to help so many people physically. But more importantly we were able to pray with every patient, share the gospel, and see people come to faith in Christ. We had the best time, and I have 100% success rate in the bathroom.