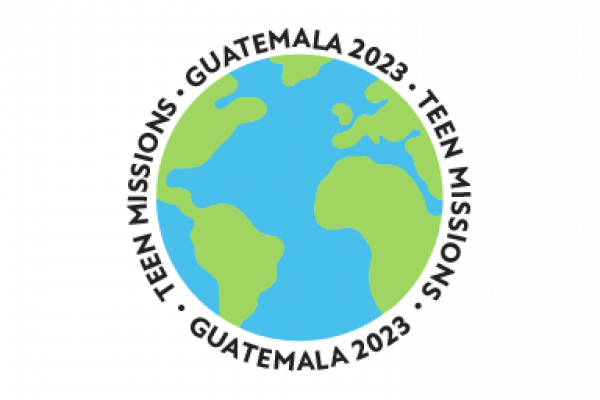 It's hard to believe that we have completed our first week in Guatemala!
The kids have been working away to complete our indoor projects and will soon begin demoing an old concrete basketball court that is in disrepair, as well as building a treehouse addition to the school's swingset.


This past Saturday we had the opportunity to break out in to groups and go in to our neighborhood to pass out tracts and invitations to the Bible Club that we are hosting each week. We ended by going to the local park near us and enjoying a snack and some play time. It was such a fun experience! On Sunday, we walked a short distance to go to church with our missionary hosts in their bi-lingual church, which was a first for many of our group. We enjoyed an afternoon of rest and practicing our memory work.


Nightly devotions by team members have been a highlight of the day. The kids sign up for a turn to pick the music and lead the Bible study for the night. It has been insightful to hear from them. Some of them are really opening up more and you can tell they are truly thinking about what the scripture says.
Today, Tuesday, began our first Bible Club. The kids will be sharing in music, games, testimonies, and crafts. We are excited to see how the Lord uses this opportunity.
Thank you for your prayers. We know that the Lord is at work among our team. Please continue to pray for Team Guatemala: for us to be sensitive to the Holy Spirit's leading, and for us to work hard as we serve the Lord.
Sam M.: Here in Guatemala, the culture is very different than America, but it is a learning environment. 'Sup Mom and Dad! I'm doing swell.
Kai H.: It's nice in Guatemala. We got to see some pictures of when lightning hit the volcano Agua last night. It looked cool. Today I got to use a machete to cut the weeds in the lot next door. I'm having a lot of fun but I really miss you, Mom, Dad, Rose, Elliott, Luq, Hakim, Sawyer, Vuba, and everybody from church! See you in a few weeks!
Hosea B.: Hello from Guatemala! We are having a lot of fun and I like the evangelism we are doing. I hope all the other teams are too. In case my mom or dad is reading this, I miss you so much and I hope to see you soon.