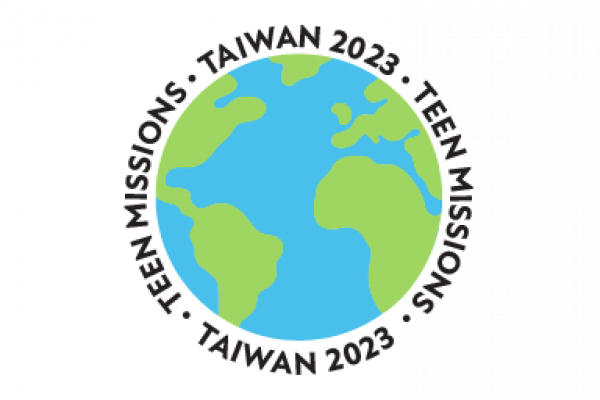 Ministry continues in Taipei
Team Taiwan has enjoyed fantastic hospitality this week at the Hallelujah Church.
Our brothers and sisters from Taiwan have blessed us with many national meals for our breakfasts and lunches. Some of our team members are quite proficient with chopsticks.
The children bonded very quickly with the team members, and they are again divided into smaller groups for the week.
The team has done many children's songs with hand motions. We have also done Bible stories and games… The children also enjoyed the puppet songs. We also have had two opportunities to meet together with the local youth group and young singles, and had some good devotion times with testimonies… shared by both our team members and the Taiwanese young people afterwards. Miss Gay shared her classic, no bake cookies… And that was a hit with the Americans in the Taiwanese! Our team together with the church, teachers and children had a field trip yesterday to Luodong, about two hours to the south. We visited a petting zoo and a DIY factory. They also went outside and picked carrots in the field… And then later visited another DIY experience where they made skin lotion. The drive to and from Taipei featured a lot of beautiful countryside.
Today is our last day of VBS with the kids and it will end with a planned presentation time. The church members have been so kind and we have enjoyed worshiping and learning together.
Tomorrow, we plan to travel back to Aodi. We will plan to stop in the mountains along the way, and might buy a few more souvenirs before we arrive back to prepare for the Galilee camp next week. Our team will also be responsible for most of the Sunday service. Mr. Steve has been asked to preach as well.
Here's a word from some of our team members:
From Carmen: it's July 14, 2023! So many things have happened on our mission trip that I send thanks to God for… This week we are at hallelujah church, we served a kids camp and made a wonderful connection. Yesterday we went to a zoo and the kids loved it. Seeing everyone in fellowship is amazing, then we went to a probiotic museum and made our own lotion which the kids enjoyed. Praise the Lord for these kids. PS hey mom and dad. Love you and miss you. Sincerely, Carmen
From Casendra: this week has been super fun, the kids welcomed us with open arms, and I feel like we have all really grown close. I am so thankful that God allowed us to come here and minister to these kids, and I can't wait to see what he does next. Also, love you and miss you mom and dad! Can't wait to see you again.
From C.J.: God has taught me a lot so far on this missions trip, but these last few days have been some of the toughest. It seems that whenever the Lord has an important lesson to teach, he always make sure to humble you beforehand. These last couple days have been a seemingly never ending list of tasks and stream of children. this doesn't leave much room to relax… I, along with some of my fellow team members and leaders can get worn out …. But through this, God has taught me how to find rest in the midst of work. That, even when my own strength fails, His can renew me and allow me to share his love with others. So through relying on his strength, I can go and glorify Christ, where my own power could not.