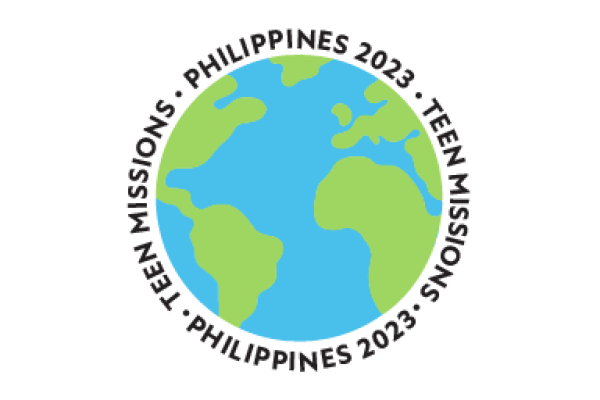 Philippines LDT update
It is hard to believe that we only have 1 1/2 weeks left here. So much has happened since our last report!
We have finished pouring two portions of the road/driveway—approximately 120 yards. It was hard work, but the team was troopers. However, they are having a tough time getting the concrete out of their clothes...
Thursday night the leaders came over and we had a mixed quiz off. It was fun—they are really good!
The team members arrived yesterday. There are around 100 here on six teams. They had orientation yesterday and today. They also walked the Obstacle Course yesterday. Their
"Wilderness Wanderings" is a lot harder than ours! We were also able to attend part of their rally. They outdid us in count off! It is fun to see their enthusiasm.
Today we all met together for our worship service. Paul Kostner (yep, you read that right!) spoke. We enjoyed the message and worshipping the Lord together in song. Afterwards, our team worked on their verse review and we just had our quiz off. Simon's travel group won.
The team also taught the team members a drama and puppets.
We plan on participating in the rally again tonight. Tomorrow, the schedule begins, so the team members will be helping judge the OC along with assisting in teaching some of the classes.
The team is staying healthy and we are thankful for that. They are hard workers and have a great rapport with the staff, students and team members.
Here are a few of their testimonies:
Hey Ya'll! Being in the Philippines has been really great so far. We finished pouring concrete and now we are helping with the Philippine Boot Camp. We only have a couple of weeks left, but I'm excited to see what God has planned for us! -Allison
Hey Mom, We are having a great time here in the Philippines. Worshipping with the kids in the Boot Camp herre is so encouraging. I am learning so much. Miss you! -Noah
We have been here for almost two weeks and it has been amazing getting to interact with the Filipinos. So far, we have done a lot of concrete work for the base as well as open-air street evangelism. Everyone is so nice and I love the fellowship with Christians from all over the world! -Lupe
Hello everyone! Hi mom and dad! I miss you very much, but God is very good and He has been taking very good care of me. I love the people here. They are so nice and joyful :). Thank you for all the prayers! -Julia