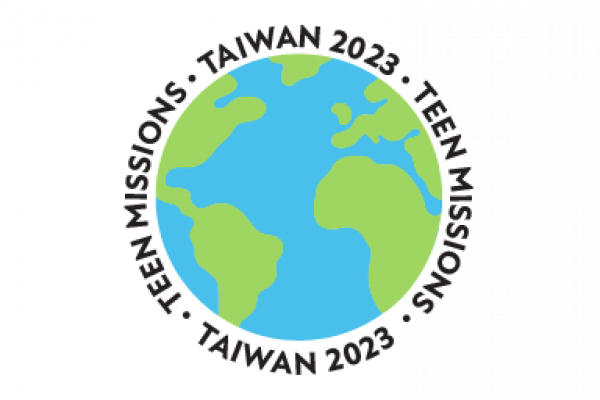 Taiwan team's final week of ministry!
Our team has returned to Northeast Taiwan in the small town of Aodi to begin our final week of ministry.
We experienced a great closeness, with our hosts at hallelujah church in Taipei, and with the youth and children. There was such a closeness as the children bonded with our team members, and shared memories together. The children loved the puppets and action songs, as well as the dramas that our team gave. The children were divided into groups and also performed some Bible stories.
On Thursday, we all loaded onto buses, and traveled to the city of the Yilan, where the team and children together, visited a petting zoo, a DIY factory, and an outdoor farm, where they picked carrots. We saw the beauty of the Taiwan countryside all along our journey. There were some powerful presentations of the gospel during the week, as well as some impactful times of worship together in English and in Chinese we definitely felt the results of your prayers.!
During the week, our leader, Noah got very sad news from home about the sudden death of one of his close relatives. One of the most powerful moments of the week was watching all of the children in the camp, laying their hands on Noah and praying for him and encouraging him.
On Saturday, we left Taipei and stopped in the mountain town of Jiufen for our last experience of buying souvenirs in Taiwan… Some of the team was also to able to try out some of the local foods.
On Sunday, the team returned to the Fulong, Church and Faith led the worship, the team shared a song, and Steve gave the message about John the Baptist. Afterwords, there were three young ladies baptized, including our own Elena who recieved her parents blessing to participate beforehand. It was a very special time.
Here are some testimonies from our team members:
From John: God has been doing great things over here in Taiwan. We have gone to two children's camps hosted by churches and we are going to another one this week. My team and I have been able to connect with the kids very quickly. The kids are so cute and they have been engaged in all the activities we've had for them. Many children have put their trust in Jesus, and made him Lord of their lives, and a couple kids have even decided to make a public, outward confession of their faith in Jesus by being baptized. I am so happy and blessed to be over here with some of my family in Christ, and to be here working with God to bring hope to the hopeless and encouragement to the body of Christ.
From Alena: Hey mom and dad and friends and family… these last two weeks have been crazy busy, challenging, fun and spirit filled. We successfully completed Shout Camp and Hallelujah church camp, and now we are heading into our final camp - the Galilee camp! At the Hallelujah church we met some of the most welcoming, amazing people ever! We got to do drama, puppet and song presentations with the kids, and really got to know them on a personal level in our groups. On Thursday, we went to a petting zoo with kangaroos and Cappi Barryas… we went carrot, picking and to a museum about microbes. On Saturday we said goodbye's, and on the way back to Aodi, we stopped to do some shopping on the top of a mountain. The food has been amazing this whole trip! On Sunday, I was baptized, which was definitely a highlight of this whole trip – I am so thankful I got to be baptized surrounded by my team parentheses, my family in Christ. I can't wait to see the ways. God is going to work this week before we roll into debrief! See you all soon. Love, Alena.
From Jude: Oh man! The last two weeks have gone by so quickly! Shout camp was great! I did get sick and had to miss half of the week, but I got to bond with the kids and stuff and join in the activities the first couple of days. The second week in Hallelujah home church was so good too! It was so cool to be able to bond and connect with strangers so quickly all because of Jesus Christ! I have never felt so close to complete strangers before! Today we started orientation for the goalie camp. I can't wait to meet more kids and show them, Christ!
From Ariana: Fulong… NETCA… Hallelujah. After a long train ride to Hallelujah Church in Taipei, we were met with a warm welcome of clapping and singing among the congregation. At our arrival that night, the girls were placed in the dance studio to sleep while the guys stayed in the classrooms in the church. The next few days that we were at hallelujah church we helped lead the kids camp taking place there. I was a part of the drama group and was able to help them with their performance at the end of the week. In the afternoon, our team was placed in charge of entertaining the pre-K to third graders with dramas and puppets from nine till 12 and 3 to 5 PM. I made many good connections with the kids and gained memories that I will forever cherish. It was hard to say goodbye at the end of the week . We were sent off with a sermon from the pastor there and with the congregation praying safety over us. I am forever grateful for the generosity and open arms that we were privileged to receive. I also want to thank all my supporters who made it possible for me to come to Taiwan and for your prayers, thank you. I also want to thank my parents and family for raising me to have a heart for the Lord and I miss you all very much.